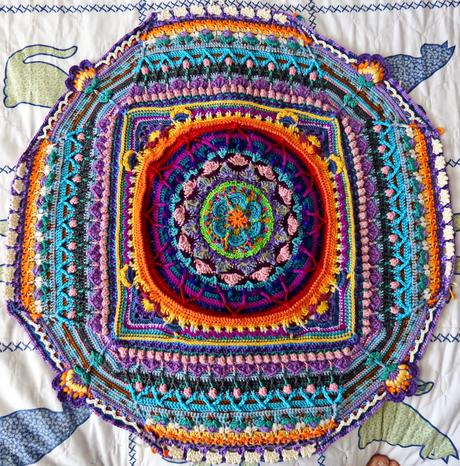 Sophie's Universe 2015 CAL Week 8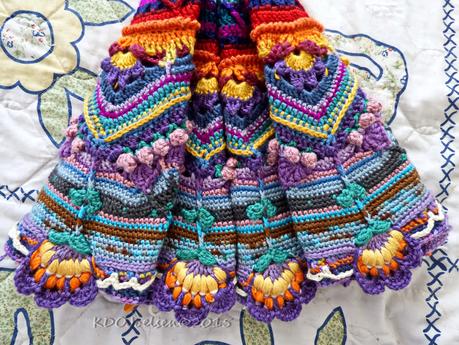 I have to say that there are parts of this assignment that were straight forward and easy to accomplish.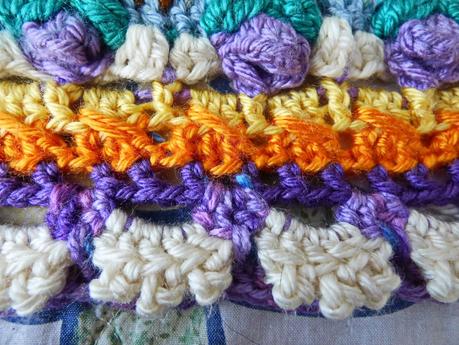 The Cable stitch was a little of a challenge.  Mostly because I didn't like how it would look everytime I did it.  I crochet tight and because of that the cable part just wasn't looking right so I had to loosen up my grip and let it come out the way it would come out.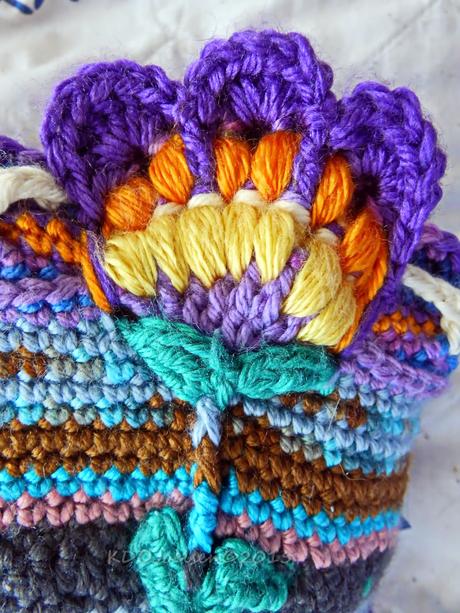 One thing I am not real happy with at the moment is the fact that my puff stitches has turned out to look bad.  The first set of puff stitches came out mostly okay.  It's the second row of puff stitches that has turned out to be such a nightmare.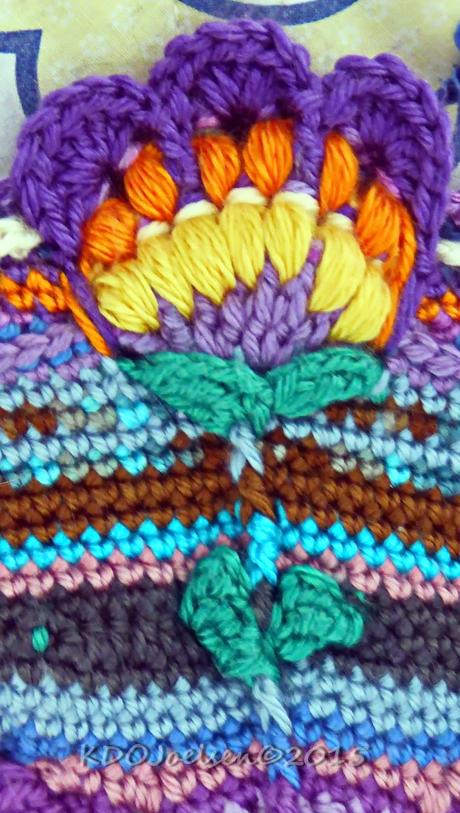 I personally think all of them look terrible.  As soon as I added those back post single crochet stitches, it ruined how they looked.  I'm not clear as to if it's because I crochet tight or if it's something else.  I refuse to rip out several rows to start it again though.  It takes entirely to long for me to rip it out.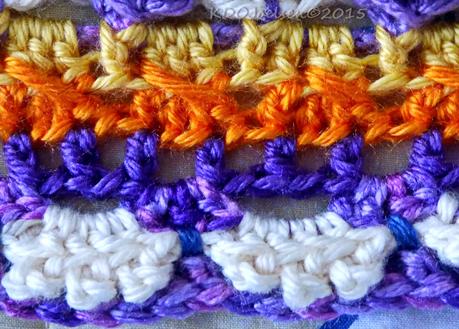 Another thing I noticed is that the long sides are not as stiff and thick as the short sides.I think that is because there is stitches open with no secondary stitching behind it or on it.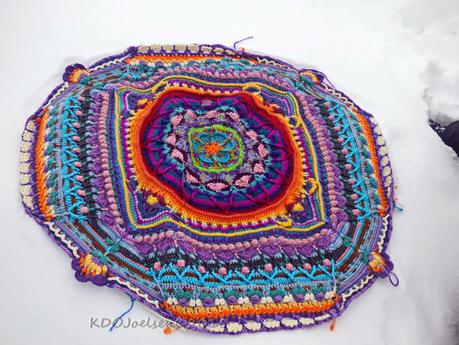 So when I stretch the work out for blocking, there is buckling at the places where it begins to stop having additional stitches behind other stitches or in front of stitches.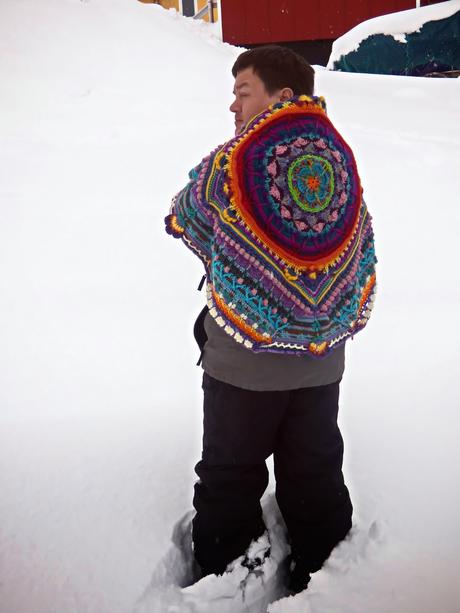 I had a little bit of fun with my "Heart Light" in that I volunteered him to model my Sophie's Universe being we had an assignment to get a pic with our husbands and SU.  So It was fun.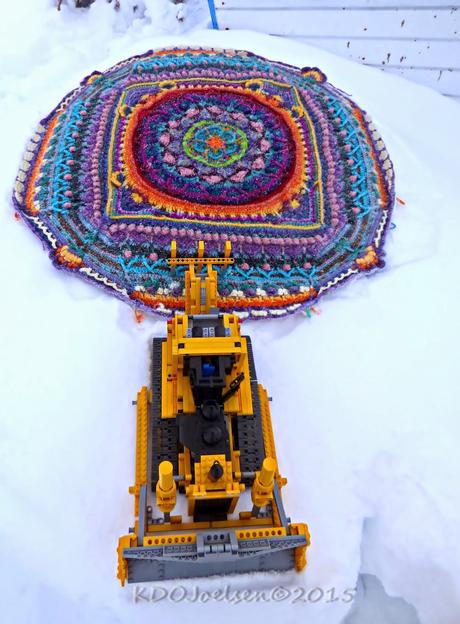 So much fun in fact that we added a Lego Bull Dozer into a photo or two because my husband is an avid Lego fan and has so many.  He loves trains the best I think.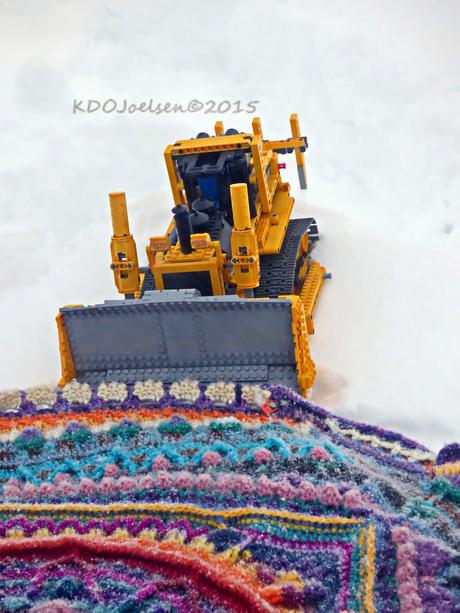 It was a good day.  When we were outside it was even snowing while we were taking the pics relating to Sophie and Lego.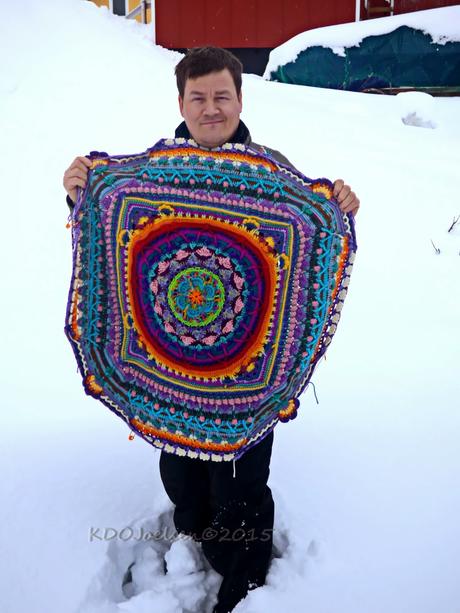 My happy go lucky heart light.  I love him so much!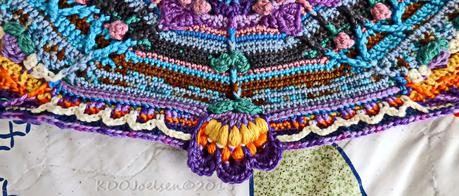 This is how the short side looks as of Week 8!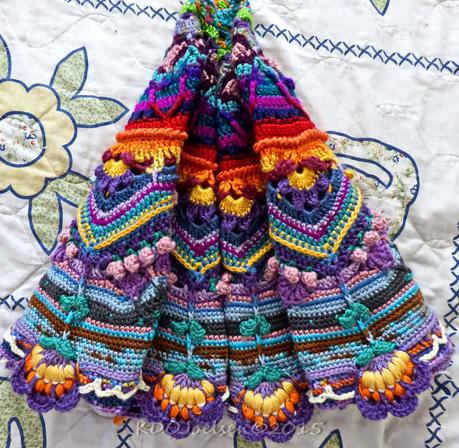 Sophie's Universe 2015 CAL Week 8
Kathryn Joelsen's Photographs