The incredibly talented Mikaere (Groom, 'ENO Artist') and Sophia (Bride, Owner/Designer 'Frida & Fauna') had been together for 7 years before Mikaere's surprise proposal offering a black sapphire and diamond vintage inspired engagement ring. The ceremony and reception were held at the Grooms family farm in Raurimu, Mount Ruapehu National Park. Soooo romantic!
Mikaere sang John Lennon's LOVE to Sophia as she walked up the Isle and their 5 year-old Daughter Frida was the Flower-girl wearing a dress Sophia designed for the occasion. Mikaere wore a cardboard Bow-tie and sparrow wing button-hole made by Sophia on the morning of the Wedding to match his Navy vintage blazer and polkadot suspenders. Um… talented!!!!
Sophia's sheer silk crepe dress with 36 covered buttons down the back cost just 50c from a second-hand store and was lovingly hand-embroidered with Mikaere's initials and hand-embellished with vintage lace, she wore a short white fitted slip underneath which was clearly visible and rose gold chunky platform sandals which I am so in love with fyi.
The 100+ Guests enjoyed a traditional Maori Hangi Feast from the shelter of the huge lantern and candle lit barn. Followed by rain-soaked camping in the fields. Mikaere and Sophia hired a stunning Lotus Belle tent for their first night together as Husband and Wife decorated with bunting and set back in a romantic clearing of NZ native flora and fauna. Amazing, amazing, AMAZING!!! Enjoy!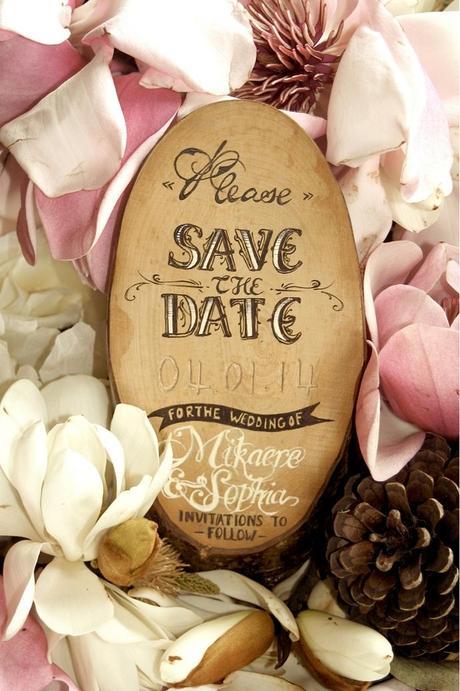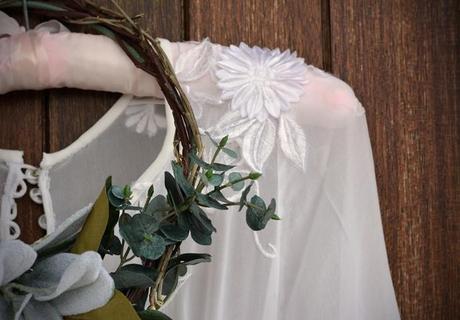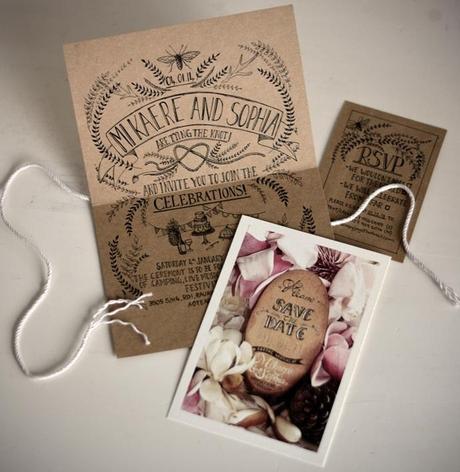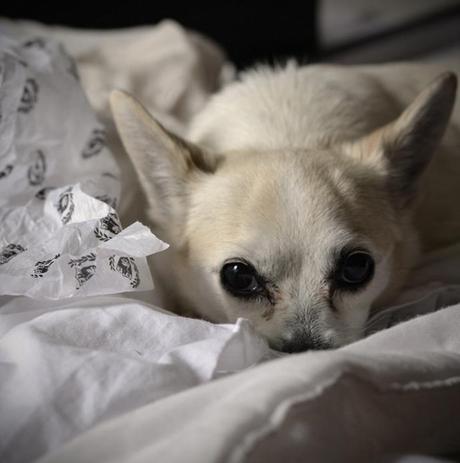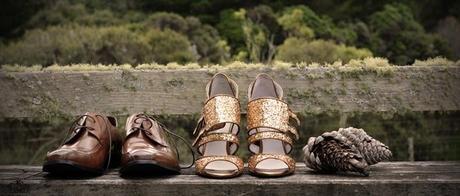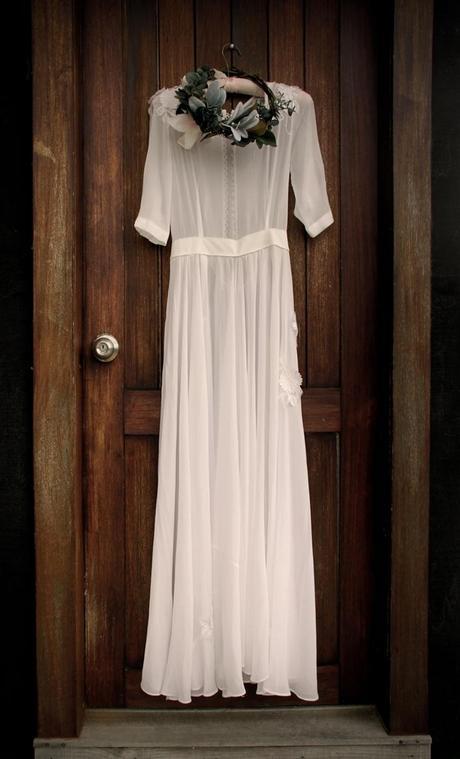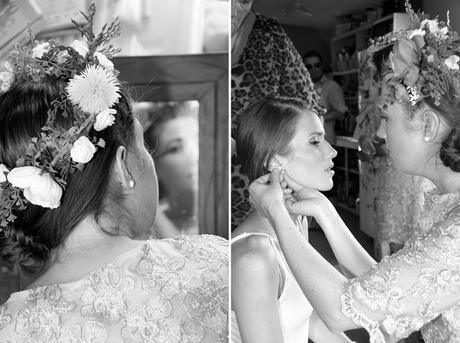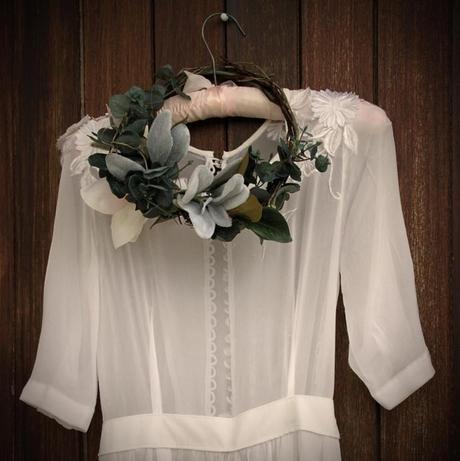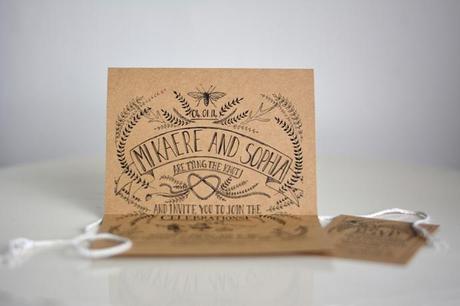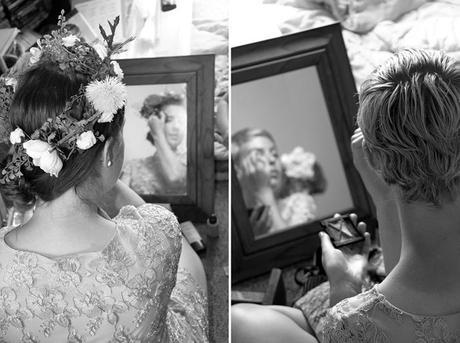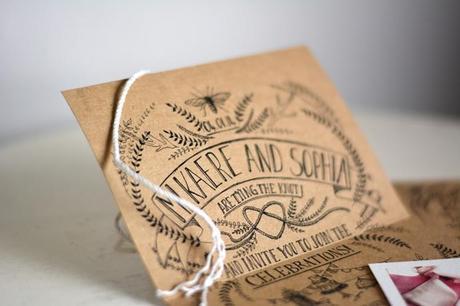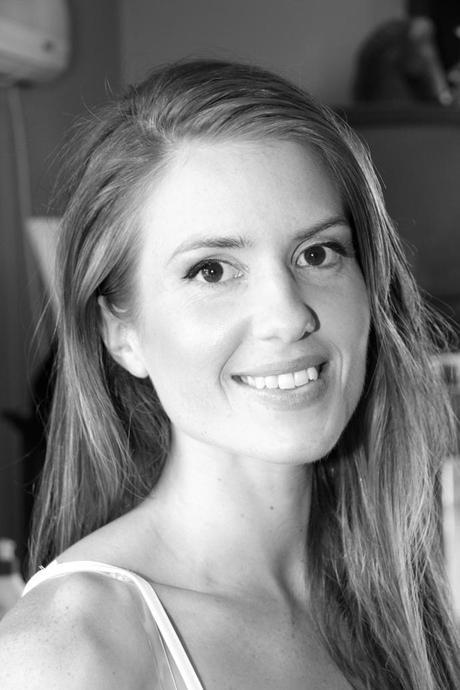 How did your love story begin?
We were introduced through friends as students, I was at fashion school and he was studying fine art, we quickly became inseparable and still are! Creatively and romantically we are still the perfect match!
Why did you say 'YES'? 
He is most definitely and without a doubt my one and only, he is the most wonderful father of our beautiful 5yr old daughter Frida and to be honest my best friend! He is my most helpful critic, my inspiration when its running low, my business partner and now my husband! We have the best time together and to top it off he is tall, dark and handsome! Somebody pinch me!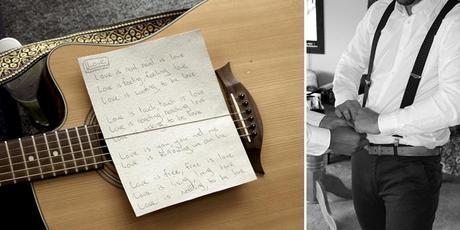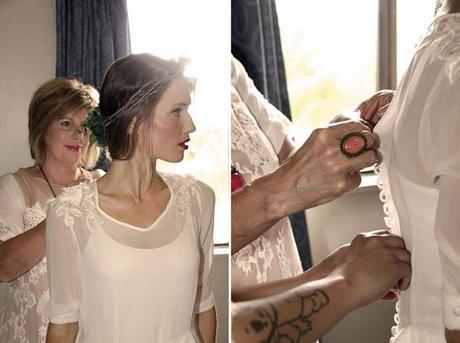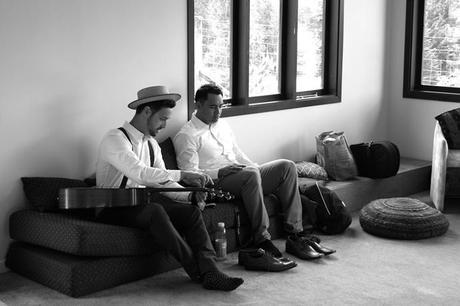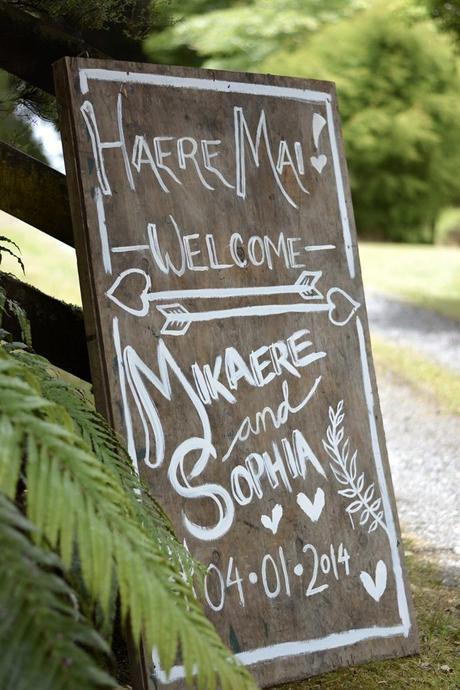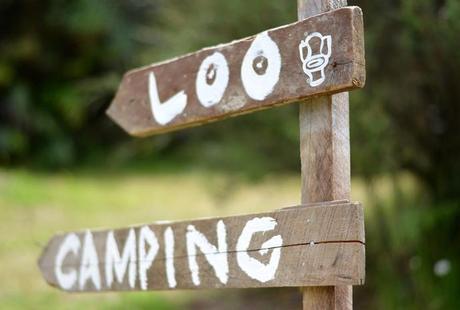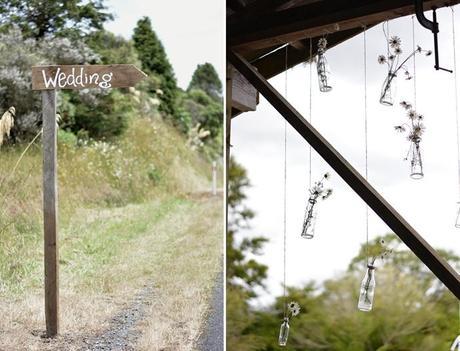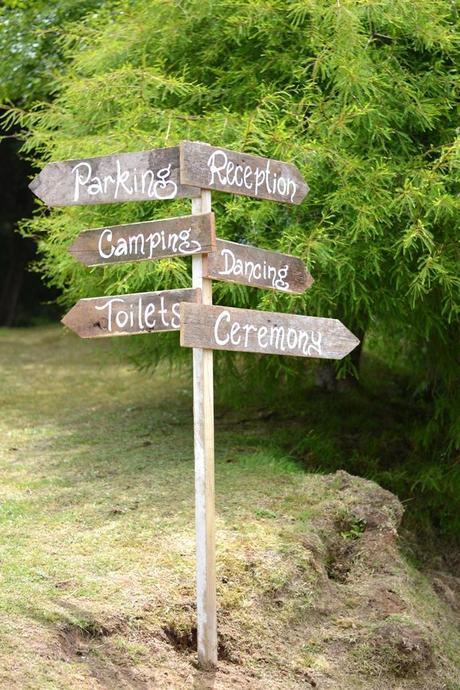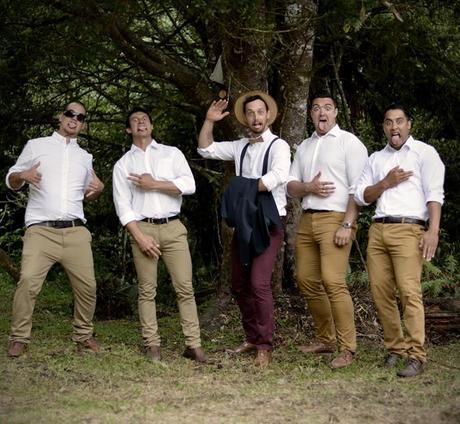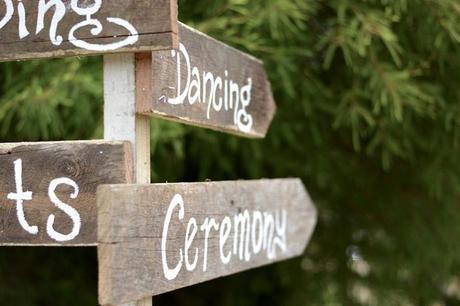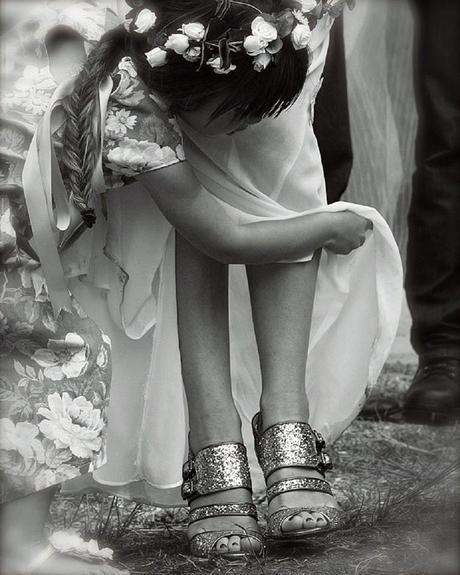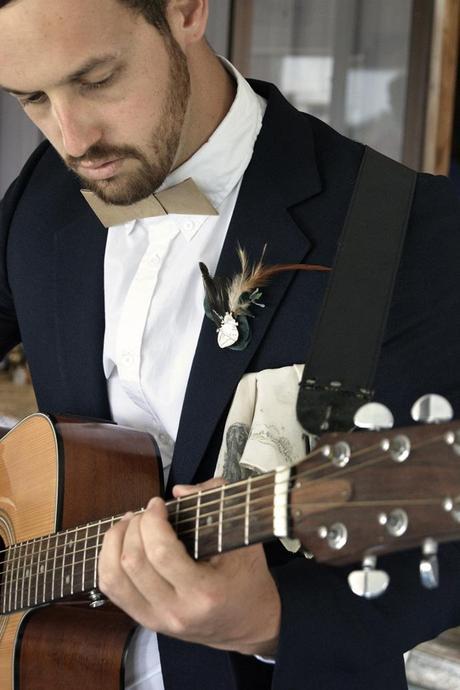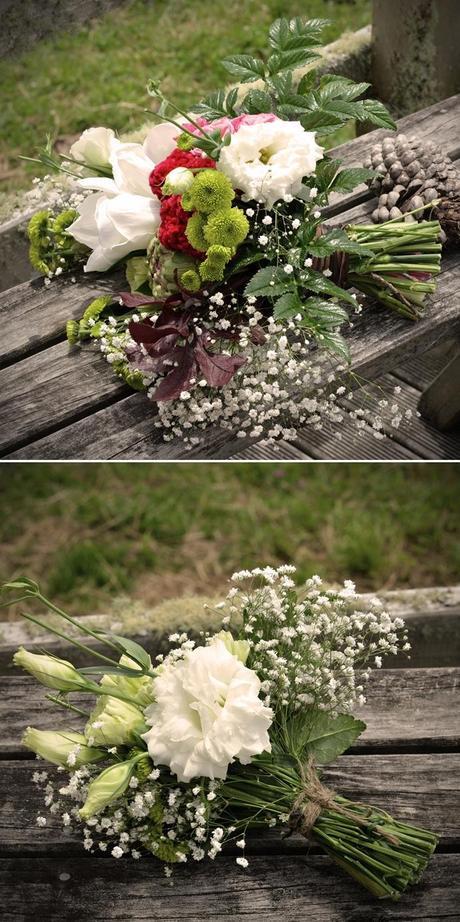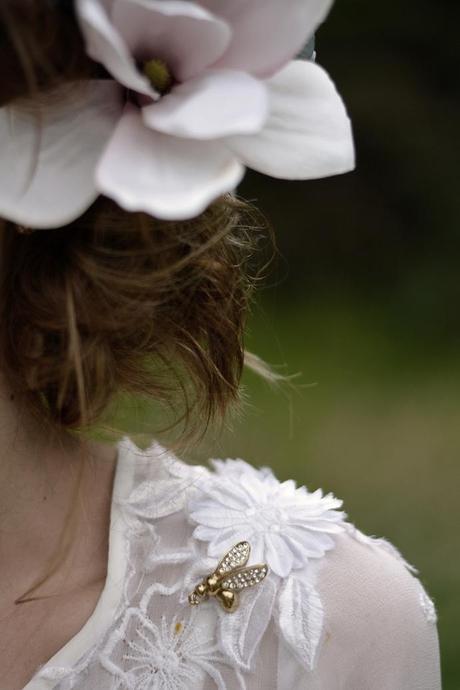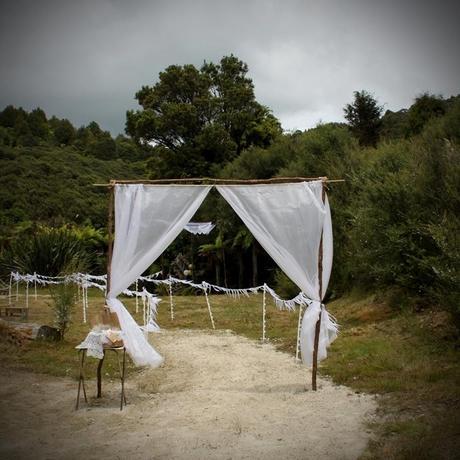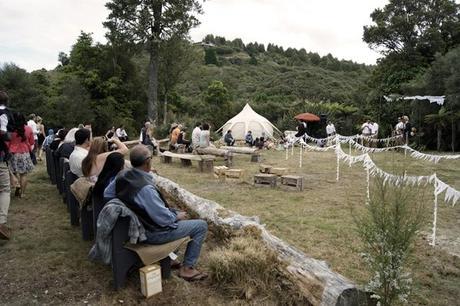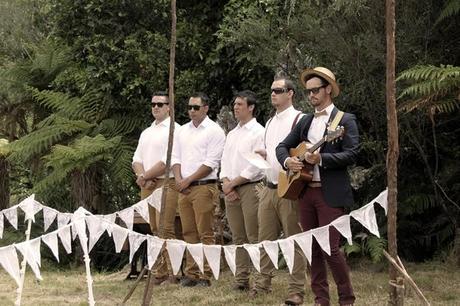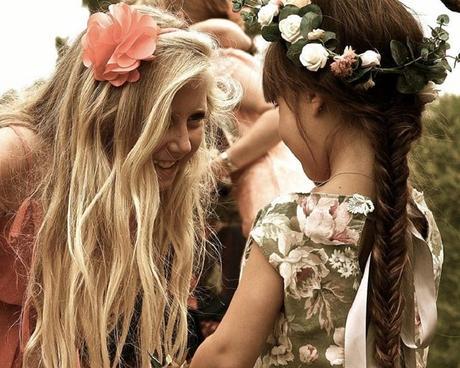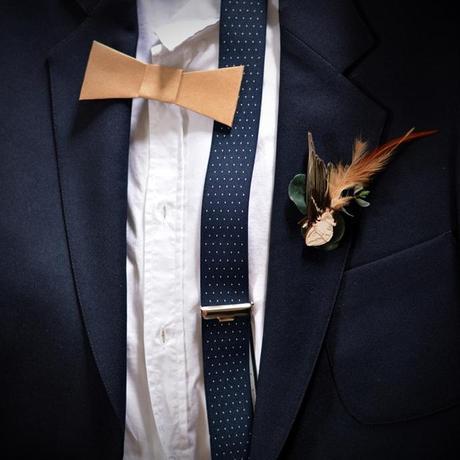 What was your budget?
We are both compulsive, creative DIY'ers and both have very clever and generous families and friends so leading up to the big day we were all very 'time-poor' but are used to putting in the hours. We had a small savings put aside but a vast majority of our decorations, serve-ware, and outfits were sourced from stores of the vintage variety;) another favorite pass-time, borderline obsession!
What was your inspiration or theme for the day?
Eclectic! A real mix of styles, but all relevant to our lives in some way or another. Mikaere and I are lucky to see eye to eye in this area and had loads of fun piecing it together! It was a great party and a both agree THE BEST DAY EVER!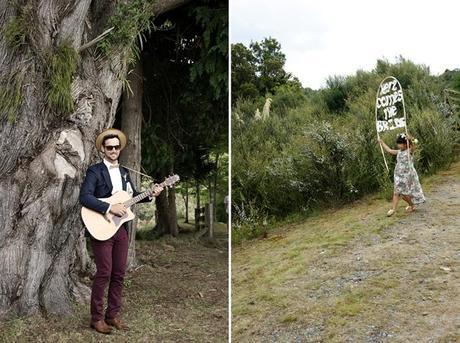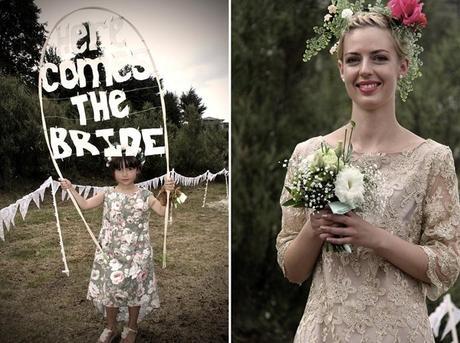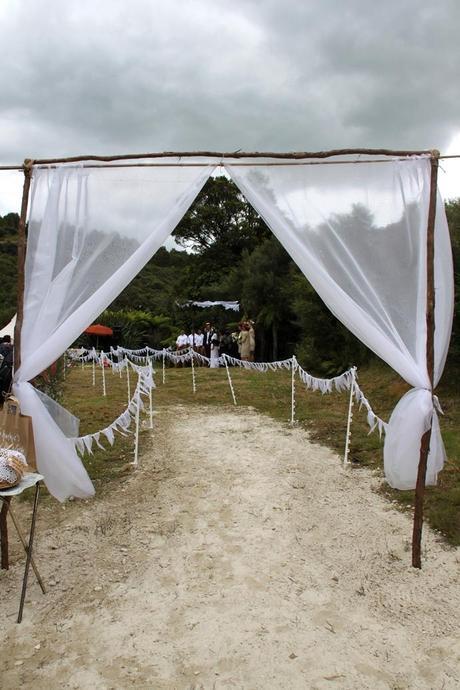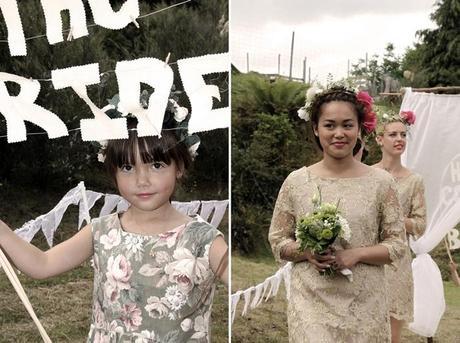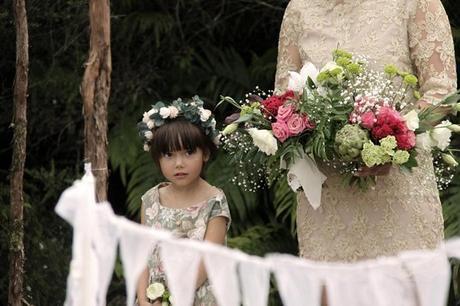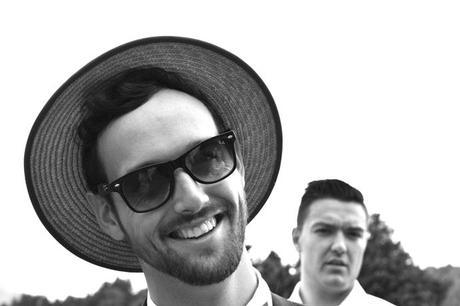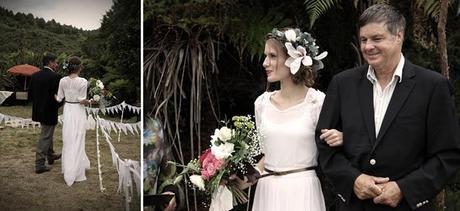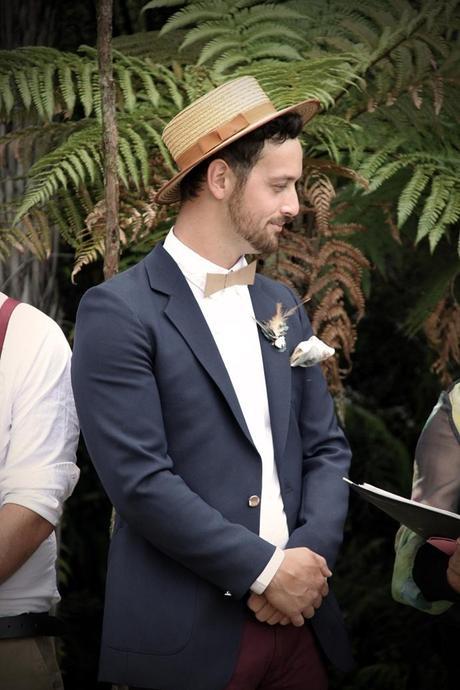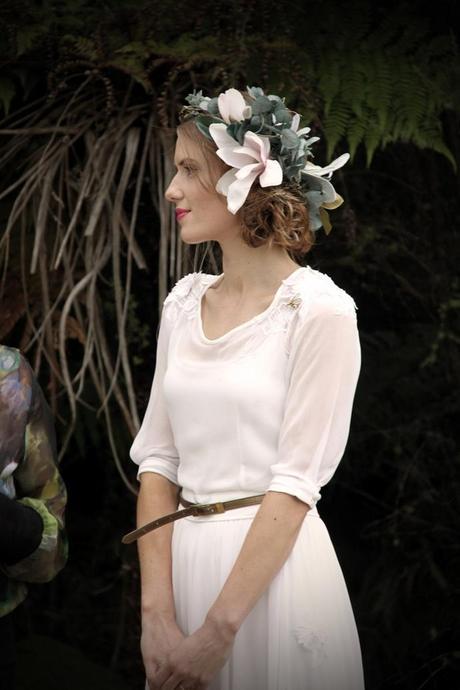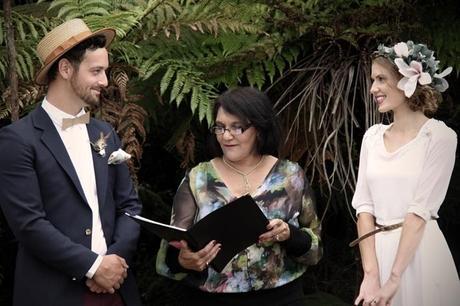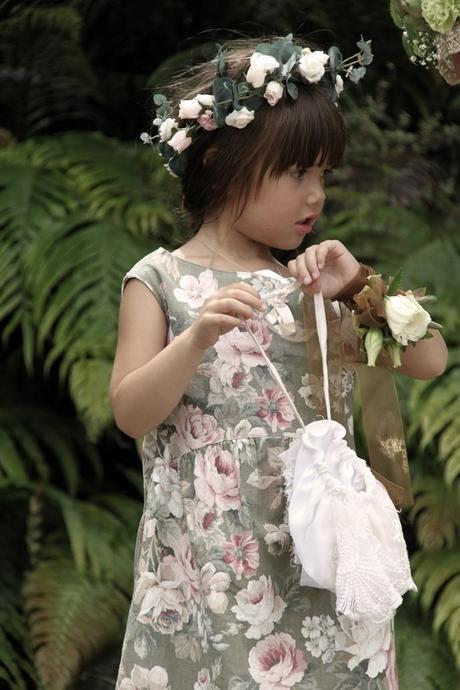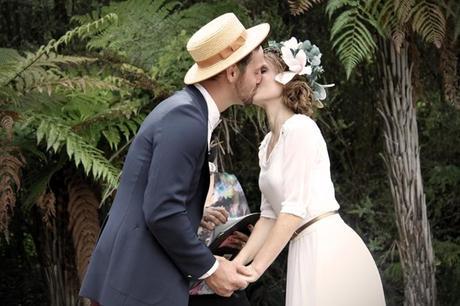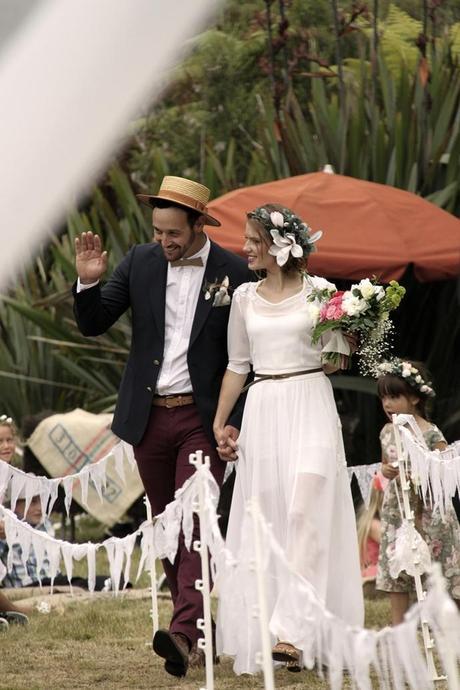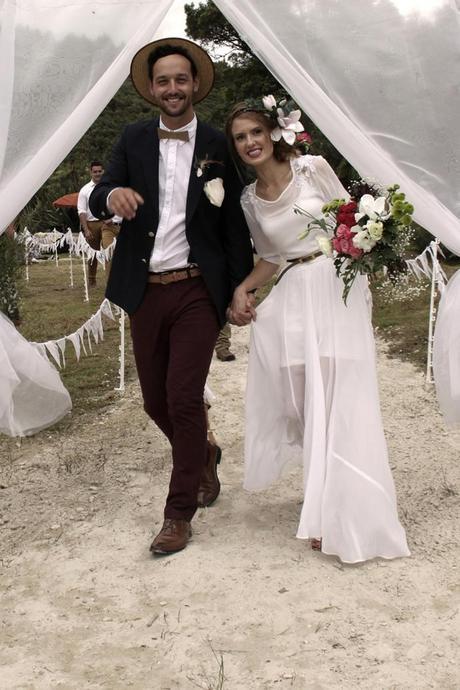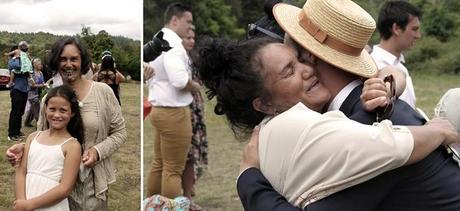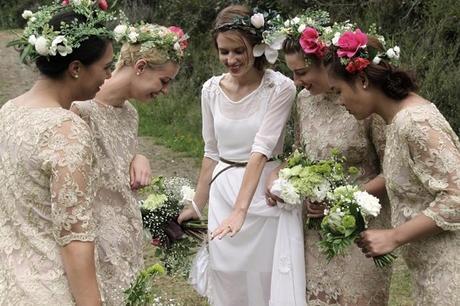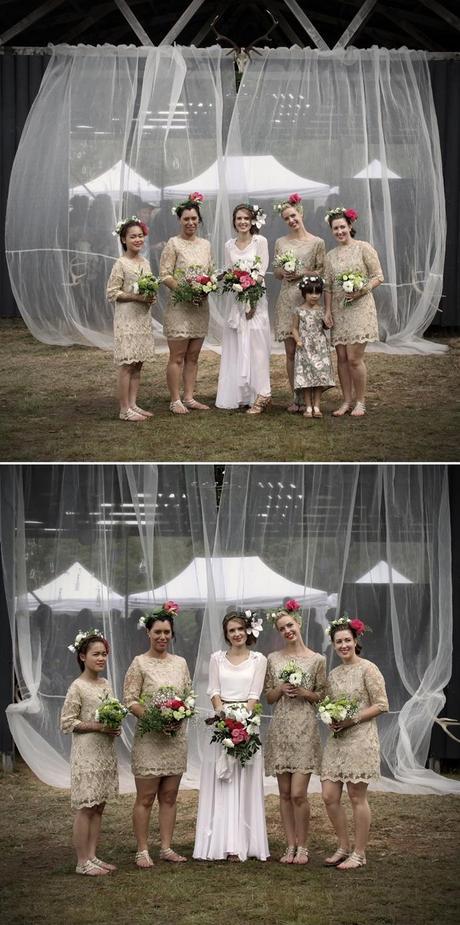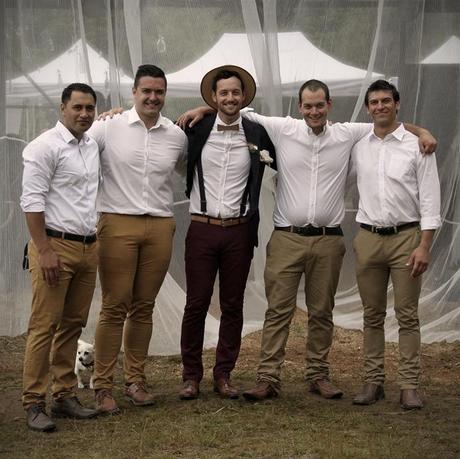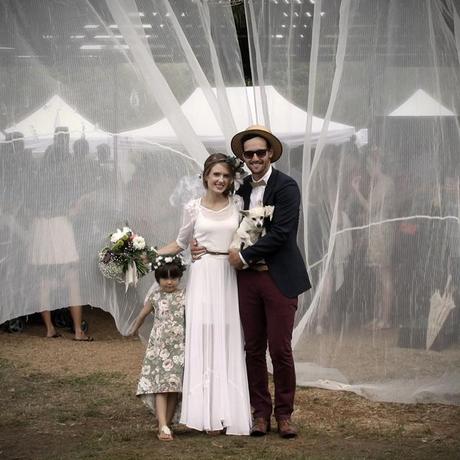 What were your Save & Splurge items?
I definitely saved on my dress! It cost just .50c from an op shop in New Plymouth and with a little tlc and embellishment helped me to feel a million dollars!
What music did you play for those special moments?
Mikaere is rather clever and sang John Lennons 'Love' (while playing acoustic steel string guitar) for me as I walked up the isle. He practiced day and night and it was amazing.
Our 1st dance was to Amy Winehouse' 'To know him', a favorite of ours:)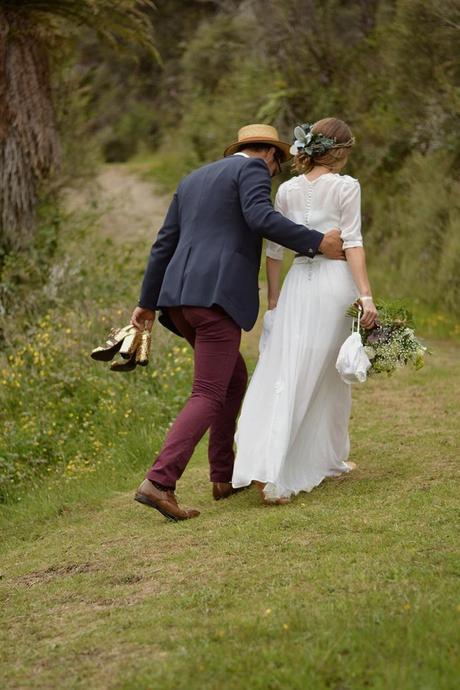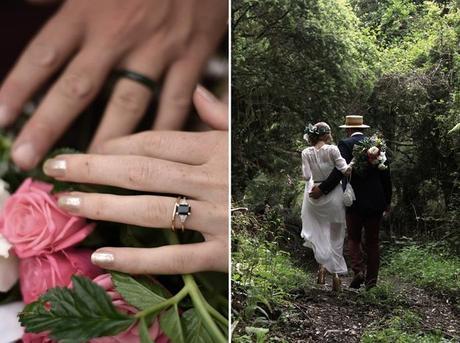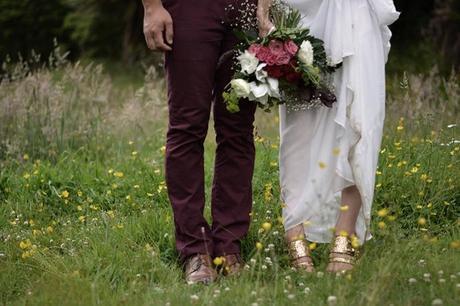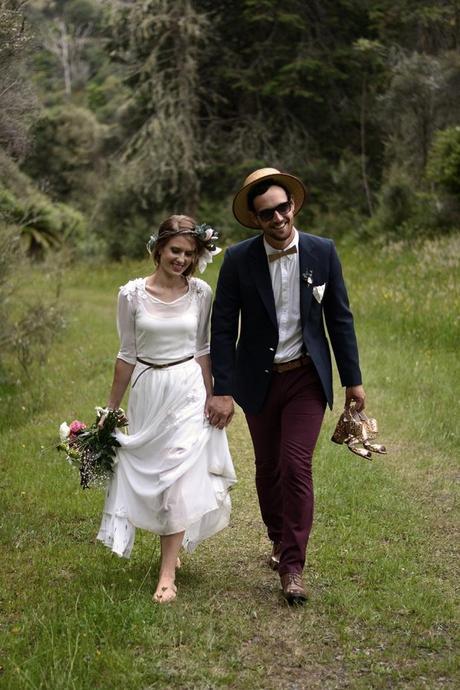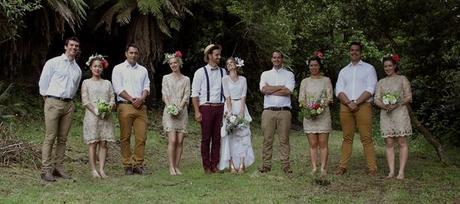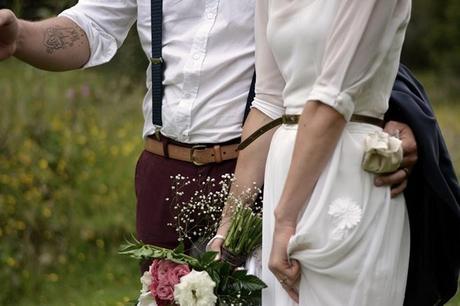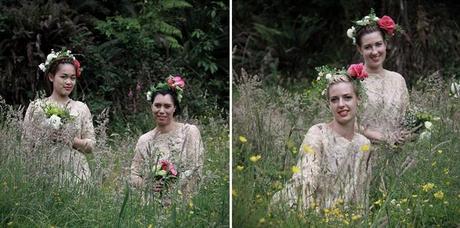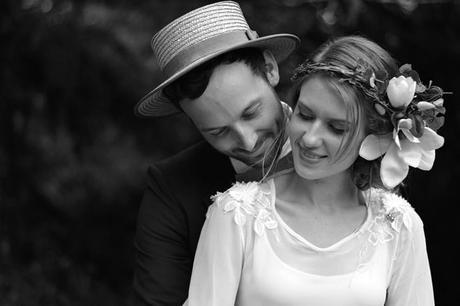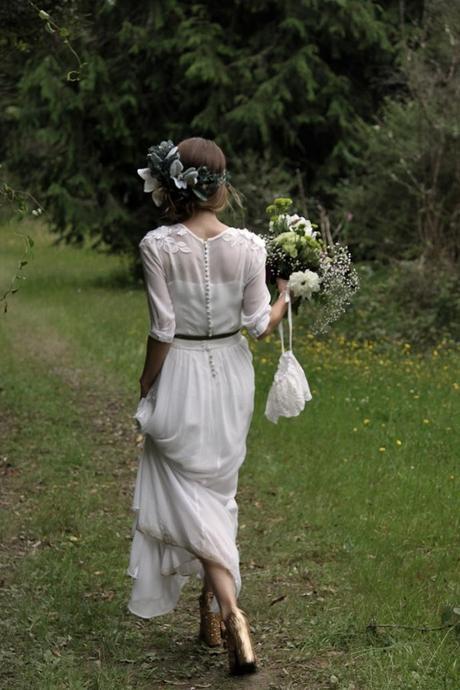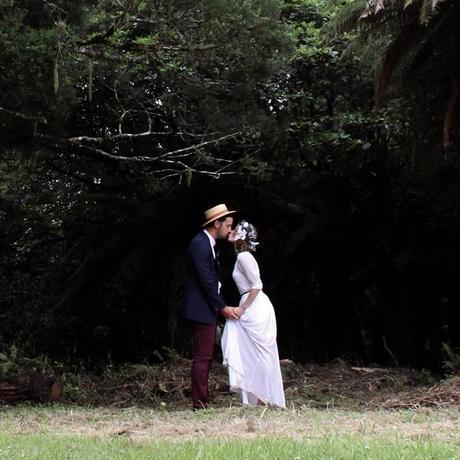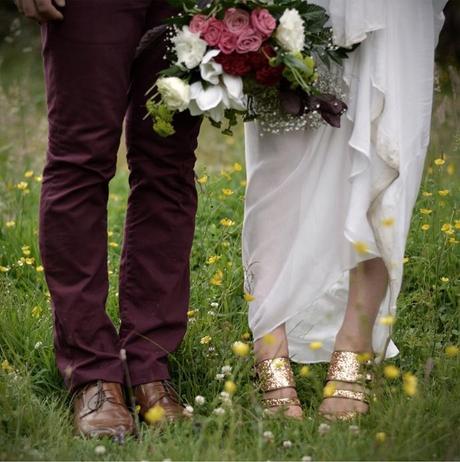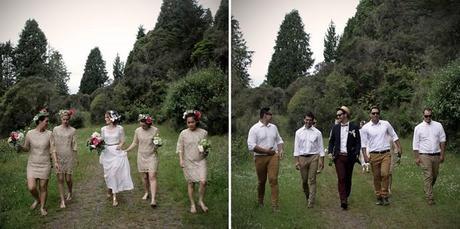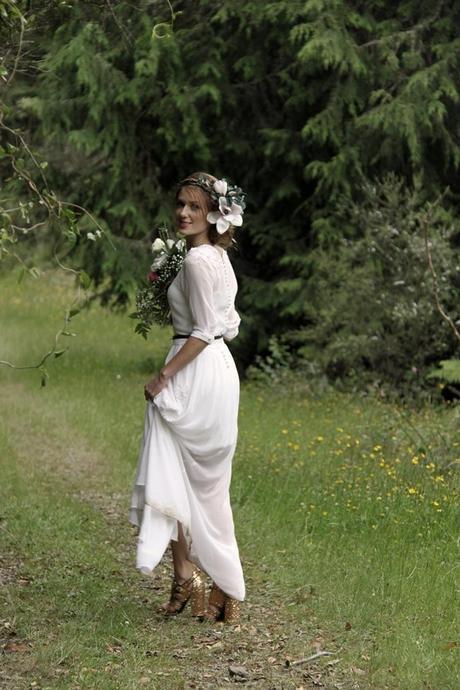 In hindsight, is there anything that you would have done differently?
Everything we did in the lead-up, in preparation and on the day was a result of what we were capable of at that stage in our lives. A reflection of our style and inspiration at that time and that's what creates the memories, If we were to do it again in 5 years there would no-doubt be things we would do differently but we would love it just as much! It was our special day and nothing we could have done would have made it any more special on that day. It was perfect!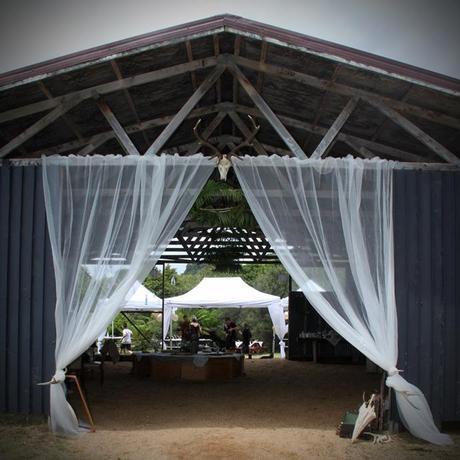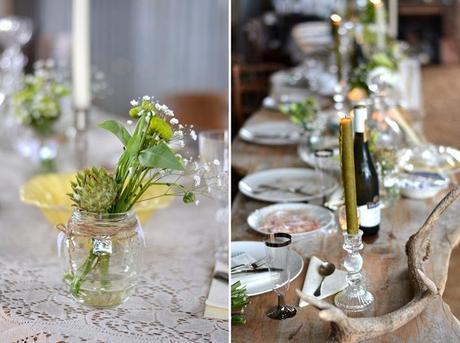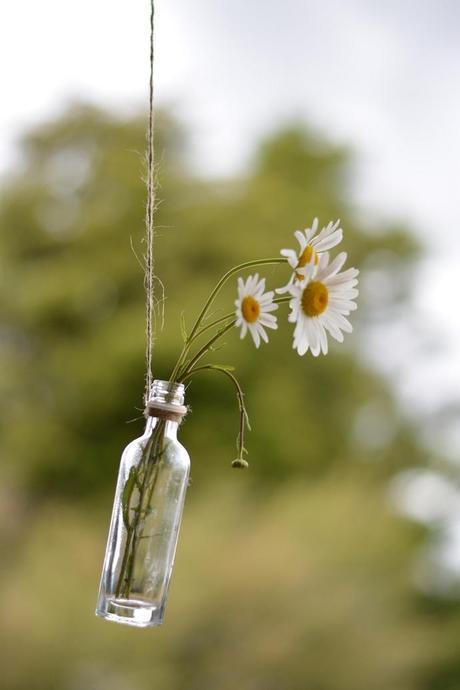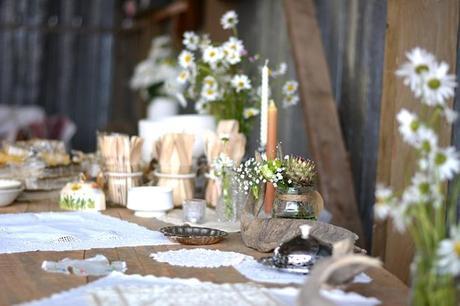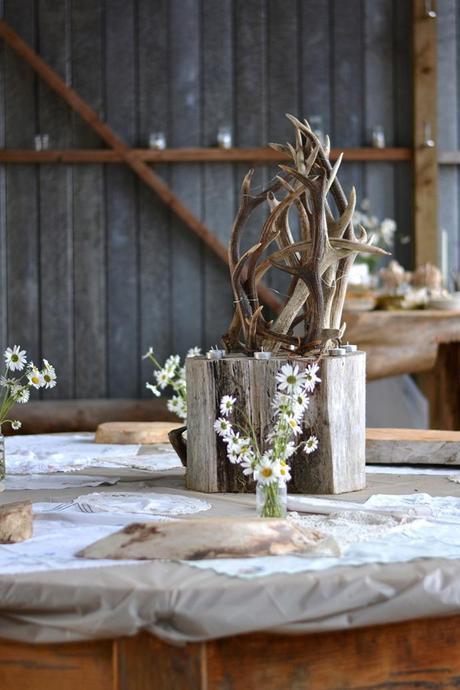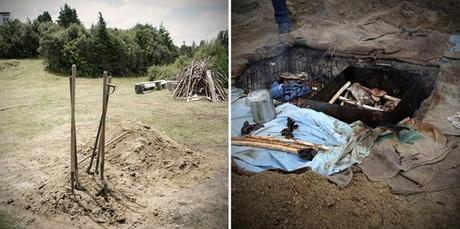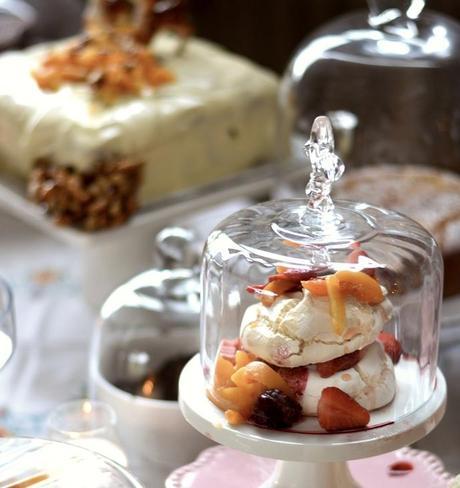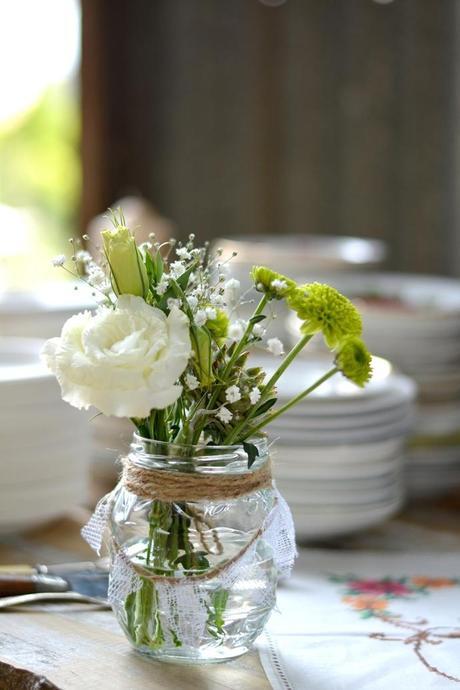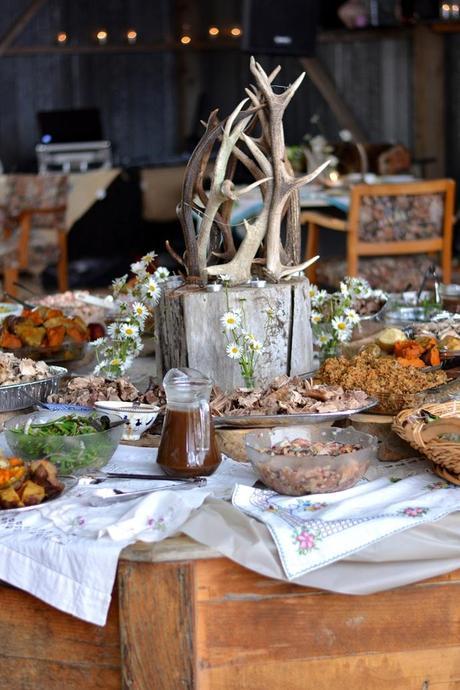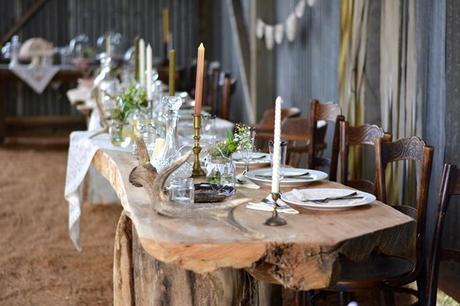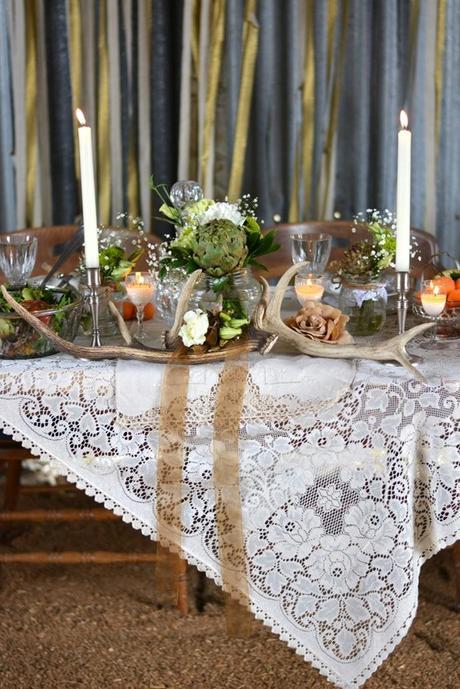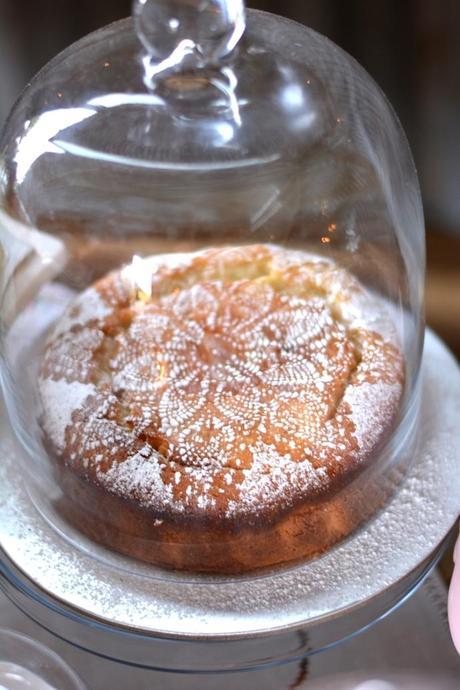 What advice would you give to future brides to be?
Have fun, and embrace the unexpected. Both in style when planning and the events as they unfold. Treat your guests to a few surprises, don't be limited by tradition and go with your style instincts, if its special and meaningful to you, you'll love it forever! As for the day the moments that weren't planned will be the most memorable, so breath in and let it rain if it wants to…you'll get some great photo's!
What do you love most about being a MRS?
I love introducing myself as 'Mrs Gardiner', referring to the man i love as 'my husband' and having the same sir-name as our daughter!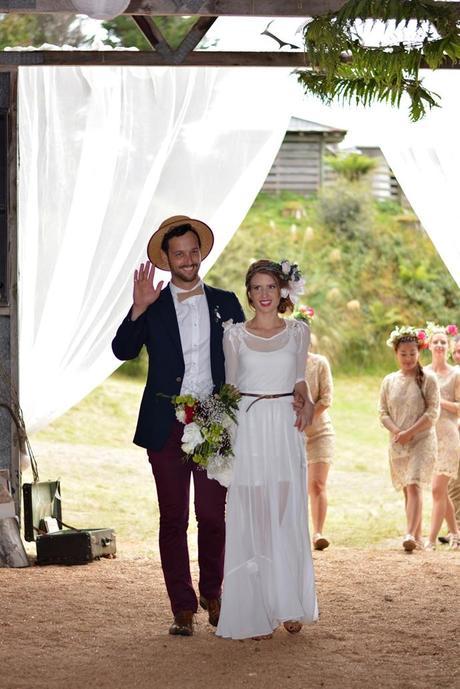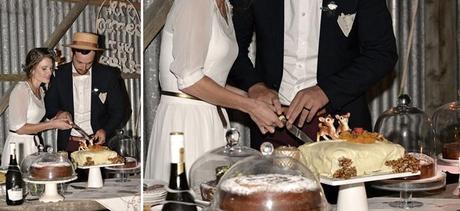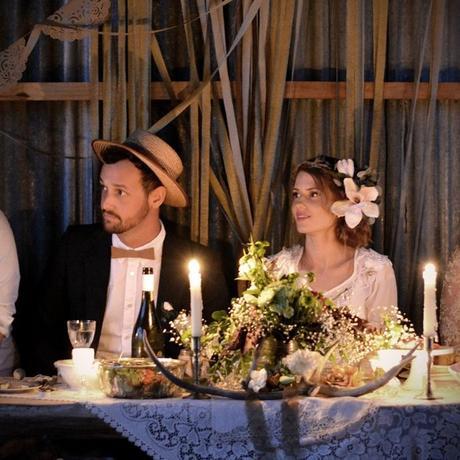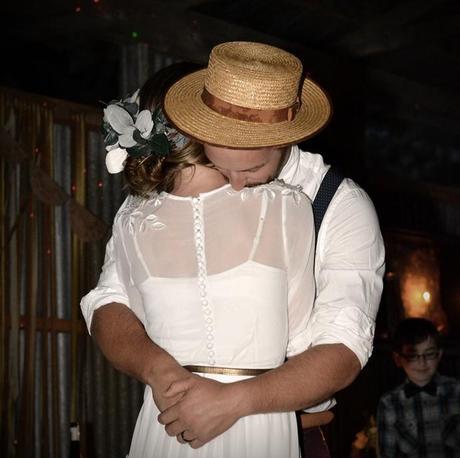 Photographer // My sister SallyMay Hopper
Flowers // The Kowhai Tree, Taumarunui
Hair & Makeup // My hair was done by my new sister-in-law Taina Hamilton and I did my own make-up!
Cake // A collection of desserts on mismatched china and pedestals lovingly made by my mom Jenni Lindsay.
Brides Dress & Accessories // Dress: Vintage, Shoes: Mi Piachi, Hair wreath: Made by my little sister Rosie Lindsay.
Bridesmaids Dresses & Accessories // Hair wreaths: made by Rosie and myself, Dresses: sourced online, Flowergirl dress: Made myself
Grooms Suits & Accessories // Mikaere wore a vintage blazer, straw hat and suspenders matched with a cardboard bow-tie and sparrows-wing button-hole made by myself on the morning of the big day!
Venue/Catering // We had the ceremony and reception at the grooms' family farm/retreat in Raurimu, Ruapehu National Park, NZ.
Invitations // Designed and created by myself. The save the date, I hand-carved, painted and photographed nestled amongst magnolia petals and the invitations I illustrated in pen and ink and had printed on brown card.
As for the catering…it was a family feast! Traditional Hangi put down by fathers, uncles and brothers, desserts and salads made by aunties mothers and sisters, meat and seafood provided by traveling family and most drinks following the toast were BYO and it really was the BEST meal we both have ever had!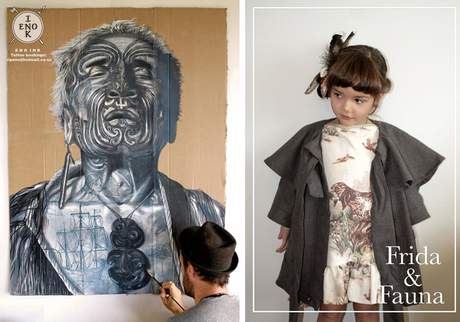 To check out kick ass artwork from Mikaere click HERE.
To visit GORGEOUS children's boutique Frida & Fanua click HERE.