I bring news from Berlin.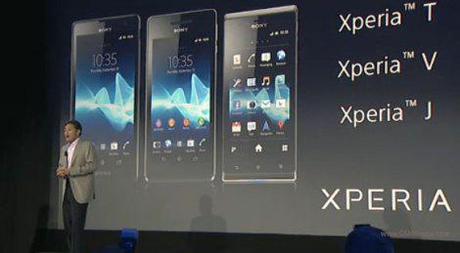 First, newly announced smartphone quartet of Sony Xperia T and Sony Xperia TX flagships as well as the mid-rangers Xperia V and Xperia J. The Reality Display packs a 1,280 x 720 resolution and offers what Sony is calling the "best HD experience on a phone to date." The company claims you can view vids in full 1080p HD quality, though there are no additional clarification on this statement.
The T — which will be known as the TX in select markets, and should be launching globally over the next few weeks — also sports a 1.5GHz dual-core Qualcomm MSM8260A Snapdragon S4 CPU, pentaband UMTS / HSPA+ radios, a front-facing cam with 720p video capture, MHL connectivity, FM radio, 16GB onboard storage and an 1,850mAh battery.
Image: GSMArena
Next, comes two tablets… VAIO Duo 11 slider tablet and the Tap 20.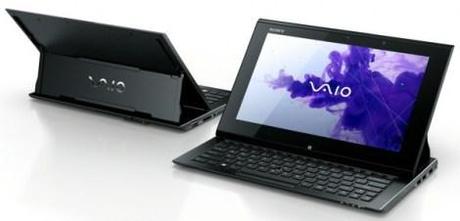 The Duo 11 is 11.6-inch, 1080p touchscreen is joined by a proper stylus as well as some seriously powerful guts for a convertible PC its size. Maybe Core i3, i5 or i7 as well as a 128GB or 256GB SSD, NFC wireless, GPS, and HD-capable cameras at the front and back.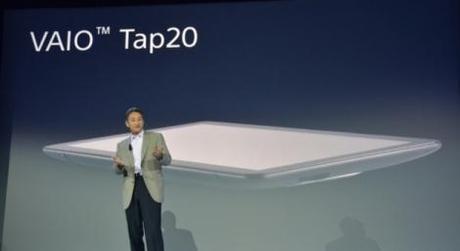 The VAIO Tap 20, carrying a 20-inch, 1,600 x 900 touchscreen and still very much battery-powered. It also shares the same processor picks as the Duo 11, but it turns to bigger hard drives like 750GB or 1TB and puts the emphasis on shareable apps like Family Paint and the Fingertapps Organizer calendar.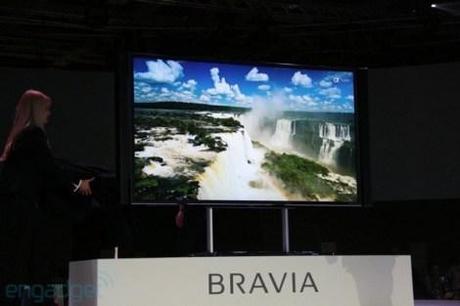 This beauty is the 84-inch 4K Bravia TV, Bravia KD-84X9005 . The new 3,840 x 2,160 LCD telly comes loaded with X-Reality Pro Engine to take care of the rendering, and a "10 Unit Live Speaker" system.
Image: Engadget.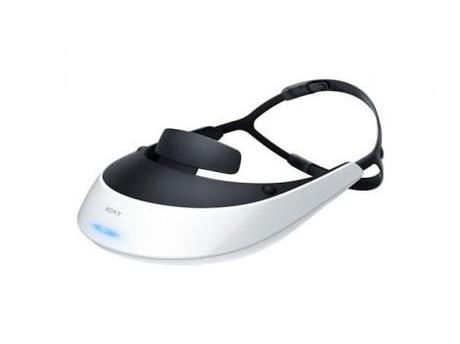 The HMZ-T2 is Sony's next generation wearable 3D display. In the head-mounted unit on you'll be presented with a pair of 0.7-inch OLED monitors that deliver 45 degrees of three-dimensional fun. There's also the Virtualphones tech baked in, that create the illusion of a 360-degree 5.1 surround sound system.
The Xperia Tablet S is a 9.4-inch Android tablet running Ice Cream Sandwich and has a quad-core Tegra 3 processor. It also has 1280×800 resolution (that has become an Android tablet standard). The IPS screen looked brighter and crisper than last year's dim version, and it has an anti-fingerprint coating. What seems to be the best about it is the renewed case. It definitely looks classier and higher quality.
Image: GSMArena
Bon appettit, guys and gals…
N.