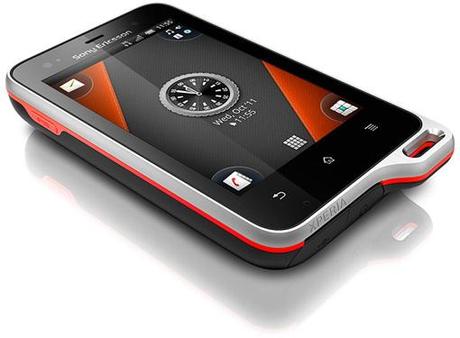 Sony Xperia Active – the hero of yesteryears
The Sony Ericsson Xperia Active, once a formidable beast of two-year past is now priced under RM500. The device was first introduced by Sony Mobile in June 2011 with an introductory price of RM1,159 which inevitably pushed the Xperia Active to the high-end type smartphone. Those days only the Xperia Active seems to offer both robustness, power and beauty at the same time. Today however, with the introduction of newer models such as the Sony Xperia Go and the upcoming Sony Xperia Z, this little beast appeared to be forgotten altogether.
For budget smarthphone seeker like me, the Xperia Active is always in my "enclosure", sort of a dream phone of yesteryear, a device that I didn't afford to but then. Owning a Sony Xperia Go now gives me the feeling that the Xperia Active is just the older brother of the Go. The Xperia Active is also IP67 compliant as the Xperia Go, both are dust and water resistance (submerged in fresh water for 30 minutes up to 1 metres). The Active is also equipped with Sony's "wet finger tracking" which enables the screen to recognize finger gestures even if they are wet.
Apart from that, to accommodate your active lifestyle, the Xperia Active is also packed with a barometer, a pedometer and a pulsemeter. The display is a 3-inch 320 X 480 Reality Display improved with Sony's Bravia Mobile Engine and reinforced with Dragontail technology – a product identical to Corning's Gorilla Glass. The Xperia Active is also fitted with 5MP camera than can shoot 720p HD videos along with a 1200mAh battery.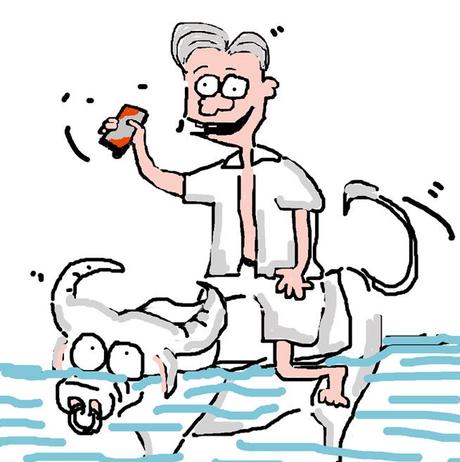 The Sony Ericsson Xperia Active is a must for outdoor active people
On the chipset side, the Xperia Active is equipped with Qualcomm MSM8255 Snapdragon, a Scorpion CPU clocked at 1GHz and accompanied with Adreno 205 GPU. It also has 1GB internal memory, 512MB RAM and the external memory can be expanded through a microSD card up to 32GB. In term of connectivity, the device supports DATA GPRS up to 86 kbps, EDGE up to 237 kbps, Speed HSDPA – 7.2 Mbps; HSUPA – 5.8 Mbps,  WLAN Wi-Fi 802.11 b/g/n, DLNA, Wi-Fi hotspot, Bluetooth v2.1 with A2DP, EDR and through microUSB v2.0. Another important feature is Sony's XLOUD sound enhancement which improves the sound output of the device at a reasonable quality. For a full list of specs, click here.
If you are an outdoor person and also on a budget, I would recommend this phone for you. The price link depicted above is a link to online stores in Malaysia but please do shop around and extensively. The device might be available at your local store at even lower price than those on online stores. Good luck, happy budget smartphone hunting!
Watch the Xperia Active crash test below:
[Video credit: http://www.youtube.com/user/crimi8787?feature=watch]
[Image credit: GSMarena]