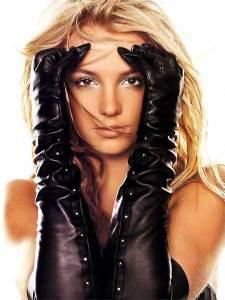 Photo Courtesy: browsebiography.com
Of course I have an extremely long handwritten list of all the Spears songs that I want released as singles. Since I would like to keep my adoring fans happy, this will be the last post on this topic…I pinky swear.
When people think of Britney, they don't think of her slow jams, they think of her upbeat, catchy songs (as they should). But Brit always sneaks a few mellow songs onto her albums and I believe they deserve a chance to shine.
Unusual You
Landing at lucky number seven on "Circus" aka the comeback album, "Unusual You" tells the tale of Britney finally finding a man that treats her good.
We all know Britney's choice in men hasn't been the best (excluding Justin and Jason). "Unusual You" is where Britney shares the fact that she is used to being treated like less than the queen she is. We learn that Britney meets a new gentleman and he treats her good, hence the unusual part.
As a woman of the 90s, I totally get what's she saying! Where are all the good men? They certainly aren't at the bars…been there, done that. Maybe the good ones are at the grocery store, everyone does have to eat. Or could they be at the library, everyone does need to pick up a Nicholas Sparks novel from time to time. Hmm.
I picture the music video showing Britney working on her fitness and the unusual man is in the boxing ring. Next, Britney and her unusual man lock eyes. The rest of the video shows Brit and her new man at the park playing Frisbee, cooking tater tots in her kitchen and even taking a spin class together…that's love.
Favise lyrics: "Baby, you're so unusual/Didn't anyone tell you, you're supposed to/Break my heart?/I expect you to, so why haven't you?"
Britney – Hopefully your new beau is fulfilling the unusual role. If he steps out of line…I will not hesitate to pepper spray him.
He About To Lose Me
This track is one of my absolute favorite Britney Spears songs. So much so that it is my ring tone on my cellular telephone. ..that's dedication. This jam is track number 14 on the deluxe edition of "Femme Fatale," not even making the regular edition of the CD!
This song tells the tale of Britney meeting a man that lights her fire, while at the same time her other man is at home waiting for her. The "someone" at home does not see Brit or make her feel hot. Britney sings about the pain of having to either go home to the deadbeat bf or get it in with the hot dude at the club.
Music video scene: Brit is at a club with her girlfriends…a ridiculously good-looking man comes up to Britney and flips her world upside down…on the dance floor of course. The rest of the video flashes back between an unhappy Brit with the deadbeat bf and a smiling Brit with the dude on the dance floor.
Of course the video would end without the audience knowing which dude Britney chooses. That's how they get us to watch the next music video…duh.
Favise lyrics: "I'm touching hands with someone seriously beautiful"
Britney – Please, please, please release this song as a single…and call me!