Phoebe Bridgers premiered her new single this week, "Smoke Signal" follows the announcement of a supporting tour with Conor Oberst across Europe this winter.
In "Smoke Signals," her haunting vocals reference Thoreau, The Smiths, Bowie, Motörhead, and Holiday Inn in a five-and-a-half minute kiss-off to a generally cataclysmic 2016. "Smoke Signals" will appear on her forthcoming debut album.
Bridgers wrote her first song at age 11, spent her adolescence at open mic nights, and busked through her teenage years at farmers markets in her native Los Angeles. By age 20, she'd caught the ear of Ryan Adams, who listened to her perform her song "Killer" in his L.A. studio then invited her to come back and record it there the next day. The session blossomed into a three-song 'Killer' EP, released on his Pax-Am label last spring and praised by EW.com as "Happy but heartbreaking, Bridgers' world-weary vocal rests easy at heart center."
Throughout the past two years, Bridgers has toured with Julien Baker, City and Colour, and Violent Femmes, among others. She's played with Mitski, Television, Blake Babies and Conor Oberst, with whom she'll complete her first European tour in January/February 2017.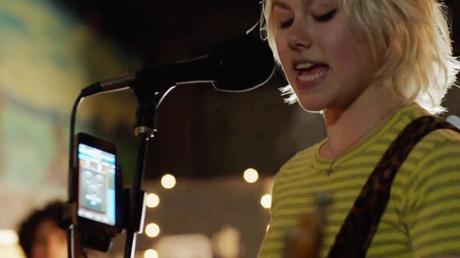 Phoebe Bridgers
---
"

It's been on my mind since Bowie died...just checking out to hide from a life.

"
— Phoebe Bridgers
---
---