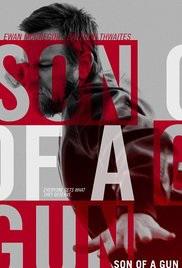 Director: Julius Avery
Writer: Julius Avery (Screenplay)
Starring: Ewan McGregor, Brenton Thwaites, Alicia Vikander, Jacek Koman, Matt Nable, Tom Budge, Eddie Baroo, Nash Edgerton, Damon Herriman
Plot: JR busts out of prison with Brendan Lynch, Australia's most notorious criminal, and joins Lynch's gang for a gold heist that soon pits the two men against one another.
There may be spoilers the rest of the review
Verdict: Basic Crime Heist Film
Story: Son of a Gun starts as we see JR (Thwaites) arriving at prisoner, too young for his own good. Inside he has no one to supporting him but catches the eye of Brendan Lynch (McGregor) a criminal in his own right that sees JR as his man on the outside while he is serving his longer sentence.
JR released walks straight into the crime business where Tasha (Vikander) leaves him what he needs after Sam (Koman) sets up a house for him. JR is placed on the outside for grand escape of Brendan and his men from jail.
Once out Brendan has arranged for a new heist for Sam and JR is part of it but as JR becomes obsessed with Tasha he puts all their lives at risk but who is really the one that can be trusted.
Son of a Gun is a crime film that follows the traditional story of a troubled young man who seems a father in criminal. We also get the trademark ruthless boss and greed taking over all of the men involved. I don't feel this offers anything fresh to the genre but follows all the check list easily for the basics. I would have liked to have known why JR was in jail in the first place and why he was trying to be friends with Brendan but this almost gets forgotten.
Actor Review
Ewan McGregor: Brendan Lynch is the expert armed robber that is sitting in jail when he catches the eye of JR. he uses JR to help him escape and get into the next job which will give him enough money to give up the life of crime. He is very obsessed with order and always has the plan down perfectly. Ewan is solid in this role and is something we are not used to seeing from him.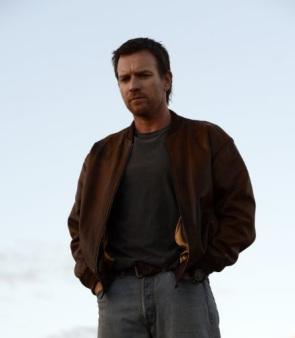 Brenton Thwaites: JR is a troublemaking young man who finds himself in jail for a crime we never seem to learn what he committed.  He comes from an abusive home making him rebel against the world. While in jail he finds himself entering into a new criminal circle where he works for Brendan but his ways will always be out to put his own life at risks. Brenton is solid in this role but his character doesn't get developed correctly.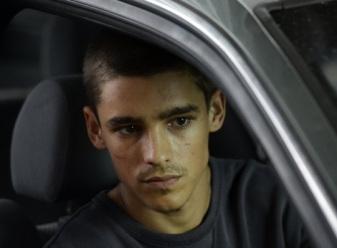 Alicia Vikander: Tasha is one of the girls Sam keeps around, she isn't allowed to do anything against his permission but once she meets JR the two will risk their own lives to be together. Alicia is solid showing she had to start making wave in this supporting roles.
Jacek Koman: Sam Lennox is the crime boss who Brendan is working for, he has lined up a job that will make both of them very rich. He doesn't like anyone getting interested in his woman and when JR starts taking an interest in Tasha he makes the whole crew pay. Jacek makes for a generic villain in a heist film.
Support Cast: Son of a Gun has a basic supporting cast that you would expect to see in a heist movie.
Director Review: Julius Avery – Julius gives us a great but basic heist movie that is an easy watch but never reaches the true potential.
Action: Son of a Gun has basic heist action moments that really don't give us enough.
Crime: Son of a Gun puts us into a crime world where we see the heist take place.
Thriller: Son of a Gun tries to keep us on edge but fails to achieve this.
Settings: Son of a Gun uses Australia as the setting which works in places but not enough.
Special Effects: Son of a Gun has easy to use effects to show certain moments but not enough.
Suggestion: Son of a Gun is one for the fans to try but not one of the best out there. (Try It)
Best Part: Prison break.
Worst Part: Very slow.
Believability: No
Chances of Tears: No
Chances of Sequel: No
Post Credits Scene: No
Oscar Chances: No
Runtime: 1 Hour 48 Minutes
Tagline: Gold is thicker than blood.
Overall: Easy to watch even if slow heist movie.
Rating