I found the perfect home.
It has everything I require.
Quiet spots to sit statue-like in silence, admire the view, spy on the neighbours.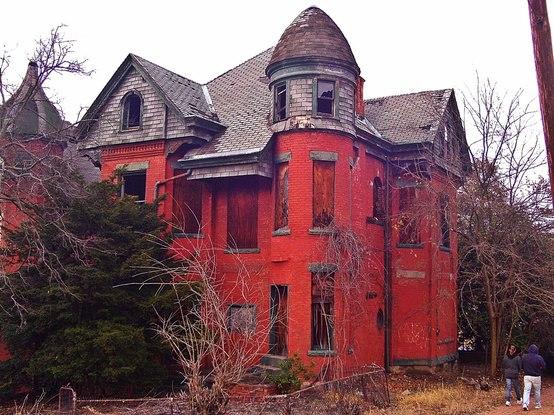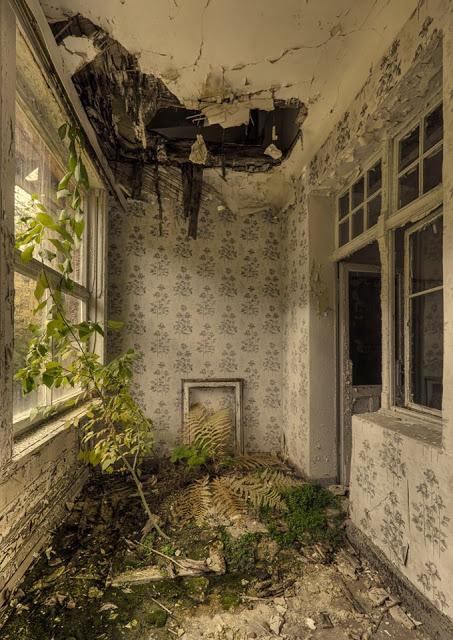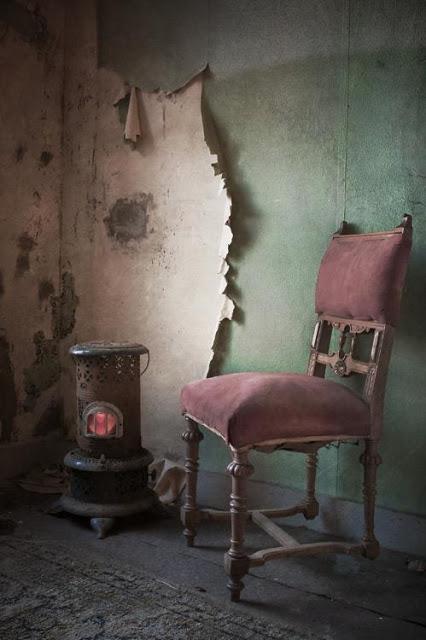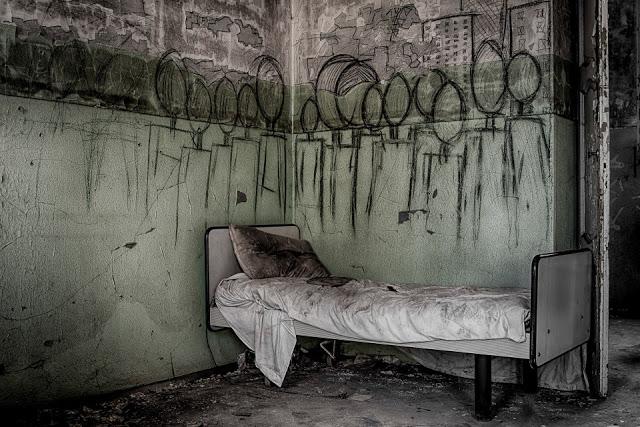 A warm spot to contemplate my verdant garden, wee fireplace to warm my tootsies and enjoy a cuppa, even a daybed for drowsy kips.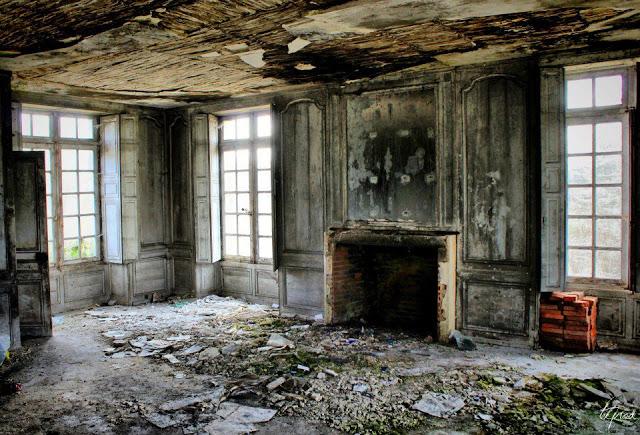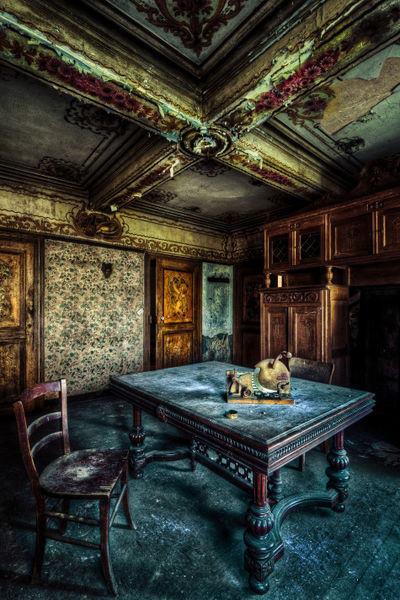 Every imaginable comfort is at hand and in tip-top shape, ready for entertaining hoards of phantasmic guests.
You're invited.
If you like that sort of thing.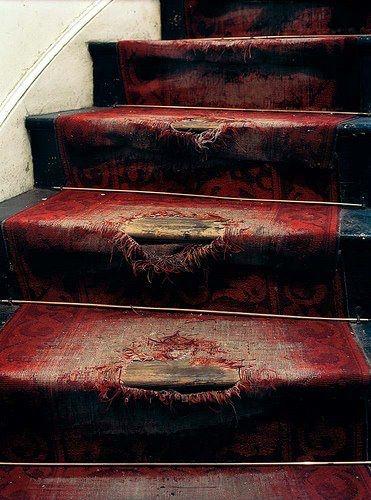 Let's have a peek upstairs then shall we?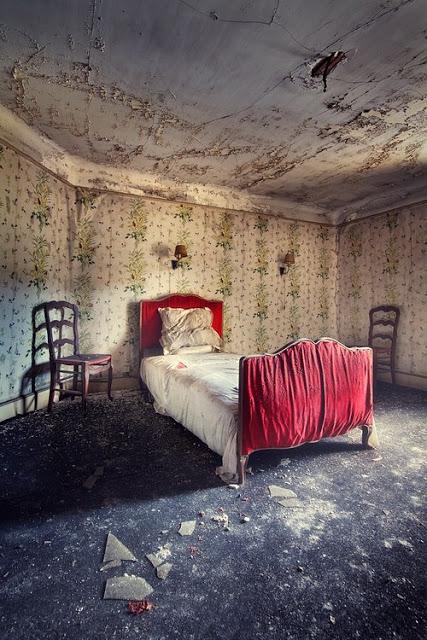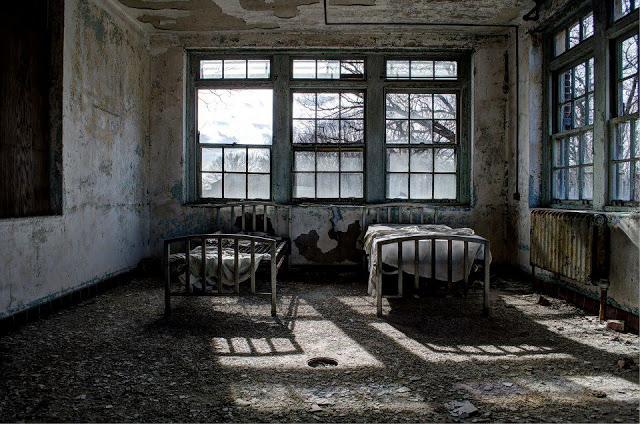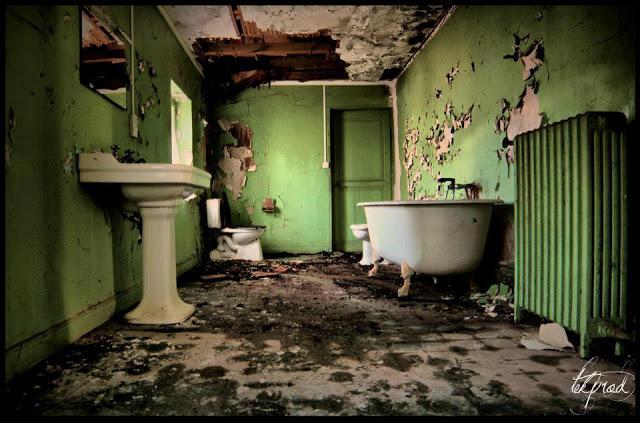 Morning light pours through the bedroom windows.
Greet the day with a stroll in the garden, or enjoy breakfast in bed.
Of course, every modern convenience is ready and waiting.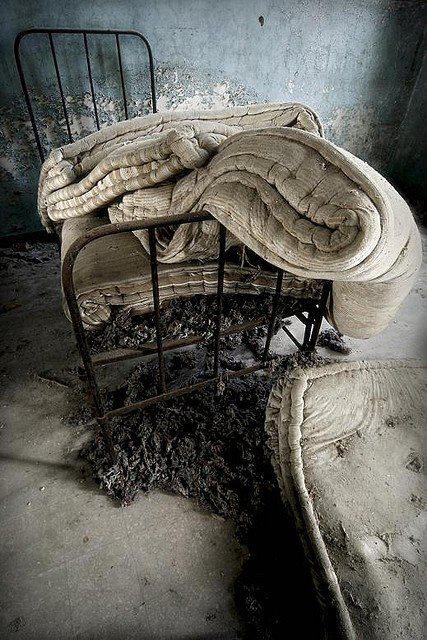 Pics courtesy of artists published on Abandoned Asylums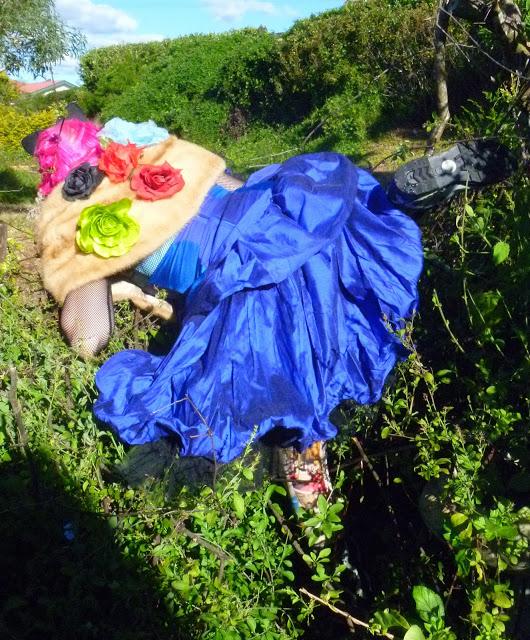 My search for paradise took me to Everywhere, a place in which I found Somewhere.
I've been so far away for the past week, I'm lucky I didn't get lost.
I've almost made it back.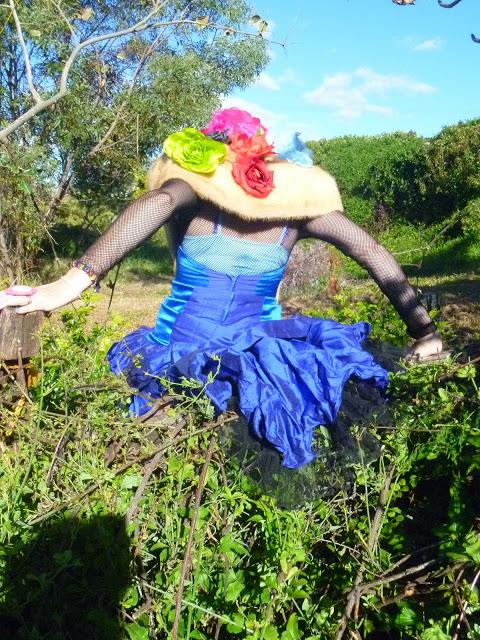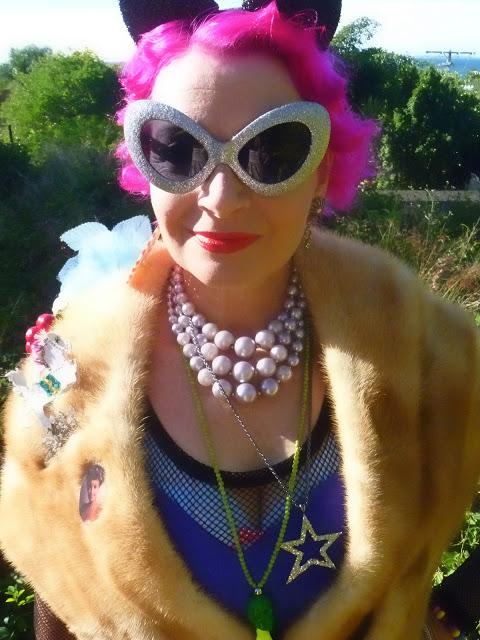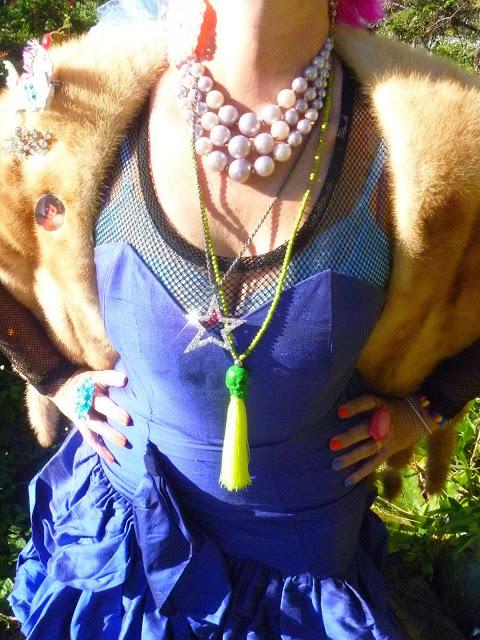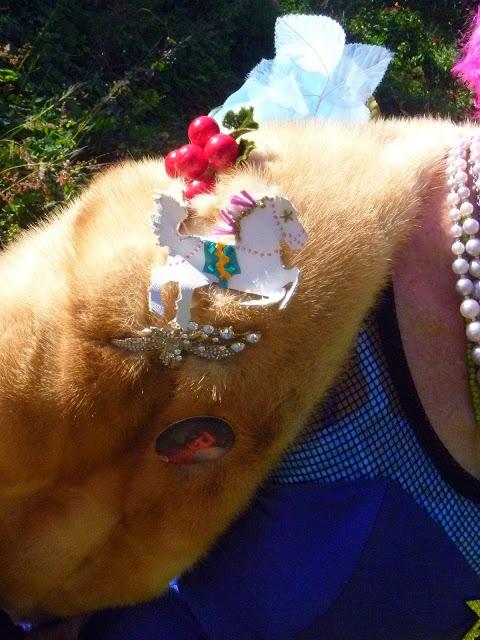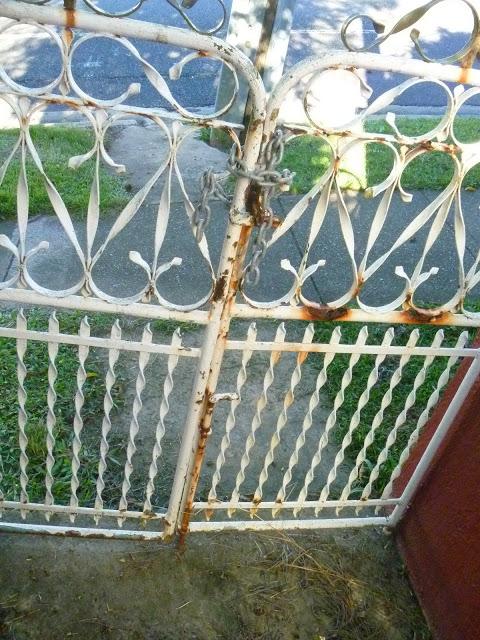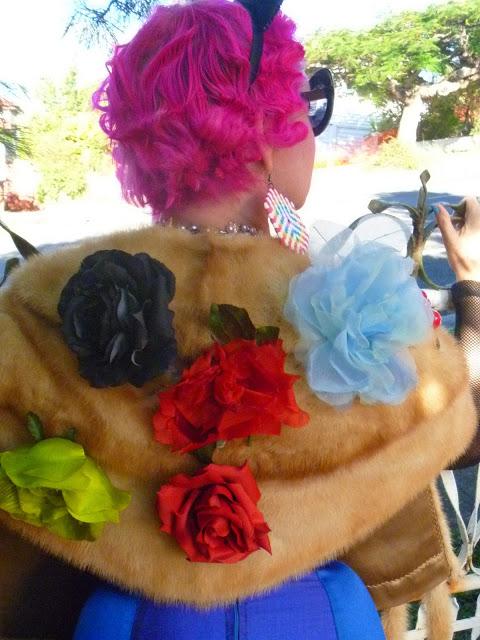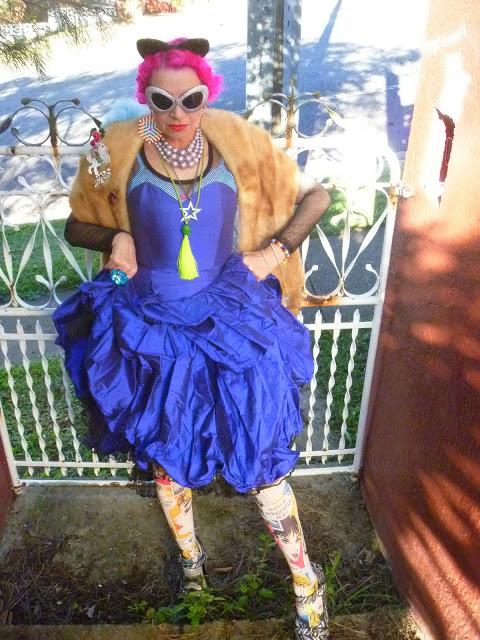 Earring - fashioned from a craft project by The Stylist
1980s teddy - hand-dyed and gifted by turquoise-haired beauty, Clare
Fox fur cape - gifted by our beautiful Kitty
White leather horse brooch - gifted by darling Vintage Sweetheart
Laura Palmer brooch - Etsy
1980s Studibaker Hawk dress, cat-ear headband, sparkle sunnies, silver granny beads, star necklace, silk flowers and other brooches - all thrifted
Shoes, green skull necklace, rings - craft markets
Fishnet top - dunno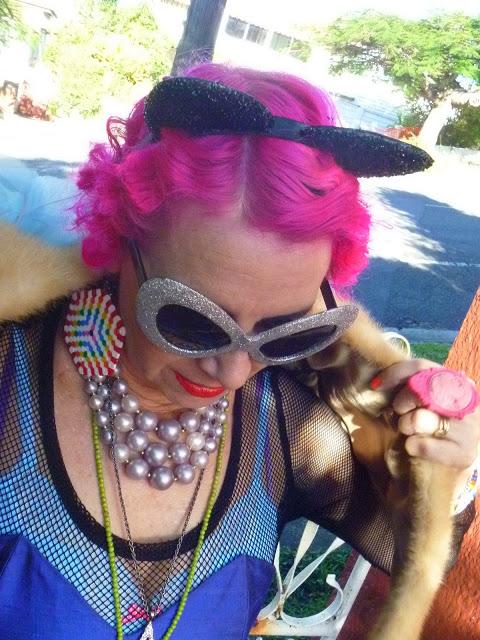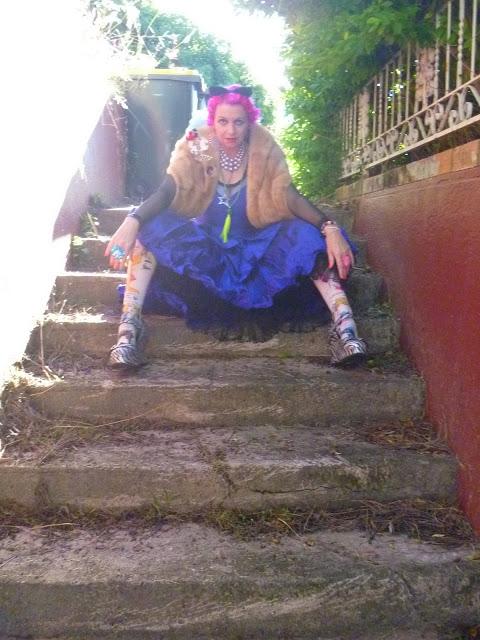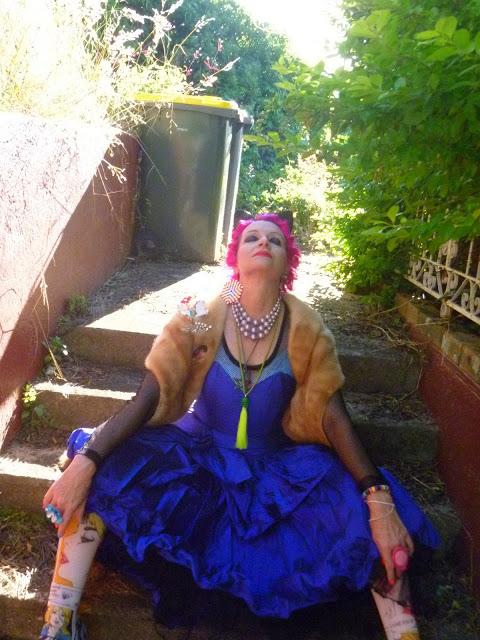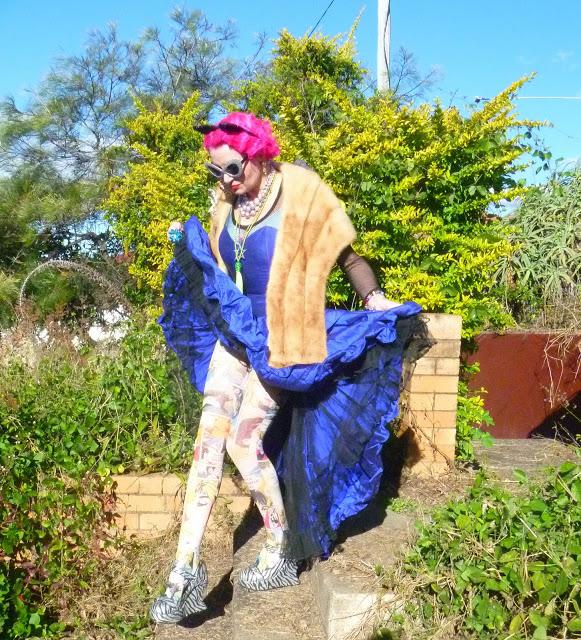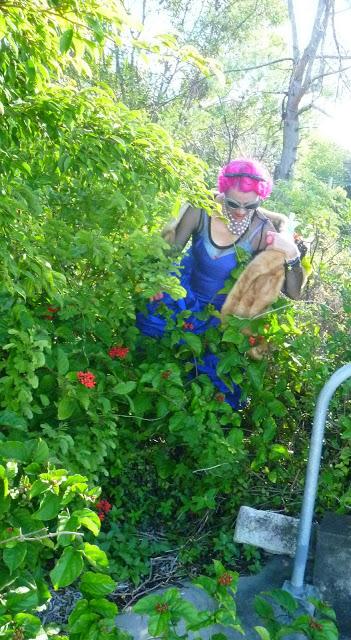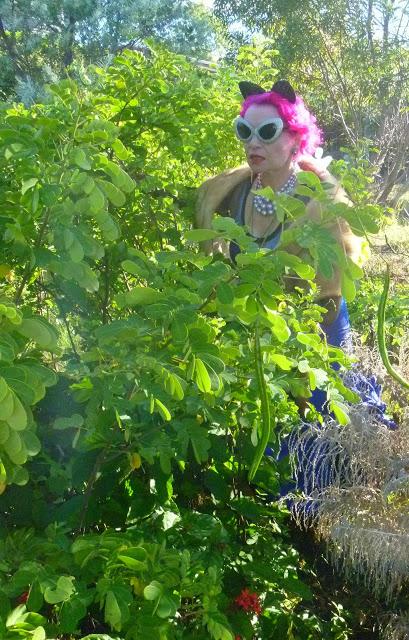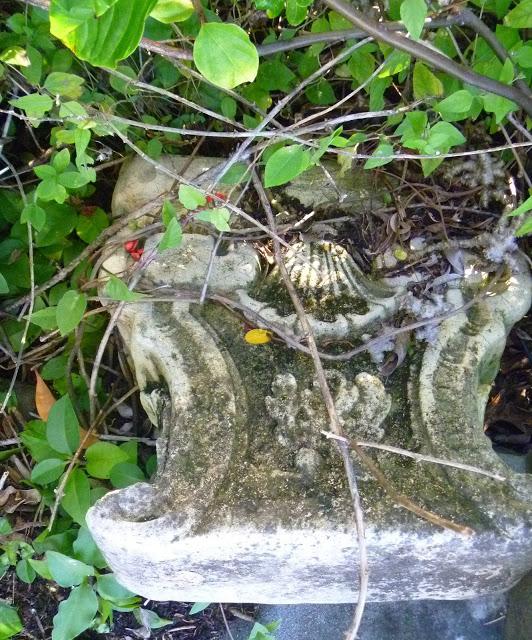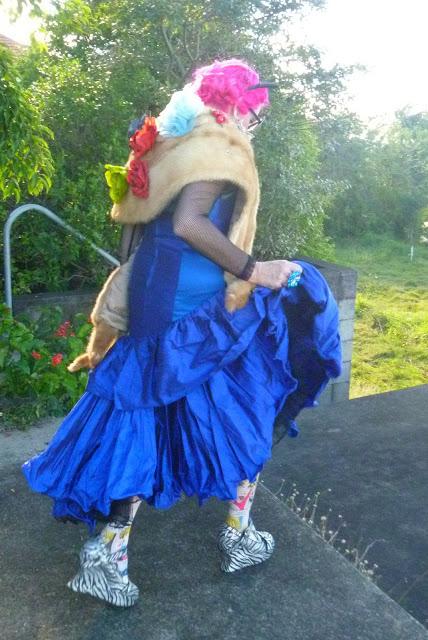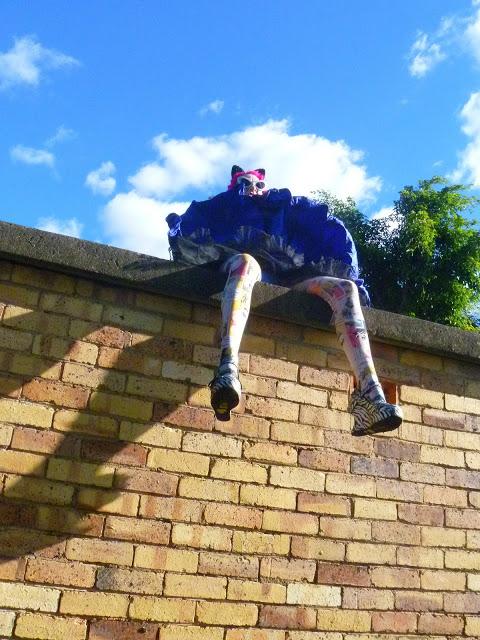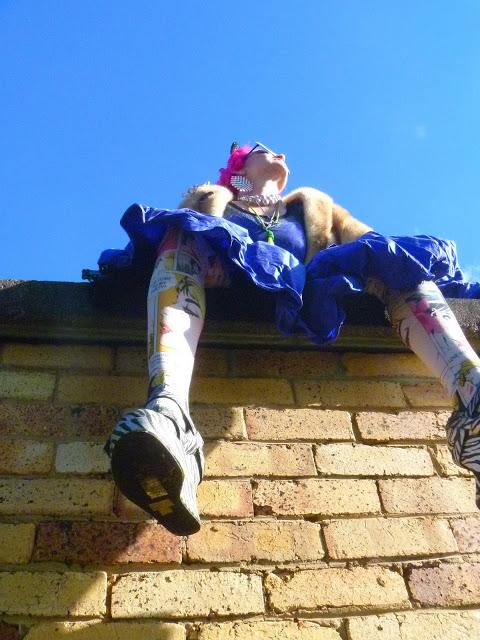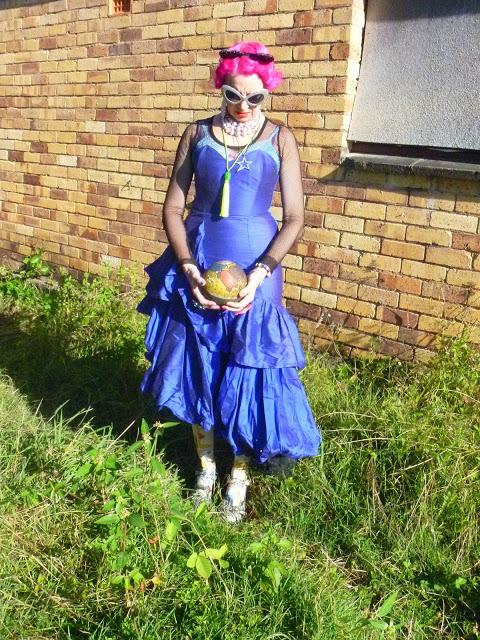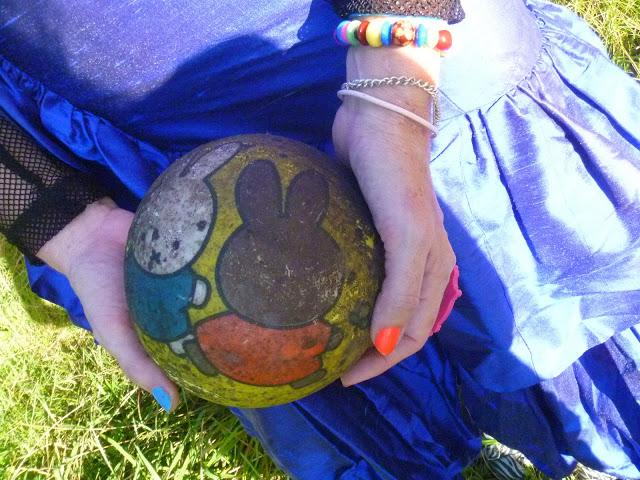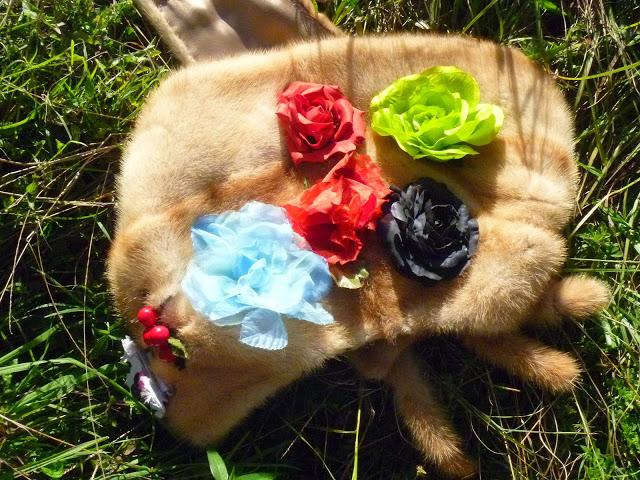 I've been far, far away from Bloglandia.
I'm clawing my way back and looking forward to visiting you again.
Baci,
Desiree xoxoxo