I could offer you lamb roasts, or rich cakes with dark chocolate ganache, cheesy layered vegetable dishes or pies galore, but it's summer here, and sometimes in summer, all you want is simplicity. You want to eat the cherry tomatoes before you leave the farmer's market. You want to sit poolside as long as possible. You want lemonade and rosé to constitute the majority of your "hydration."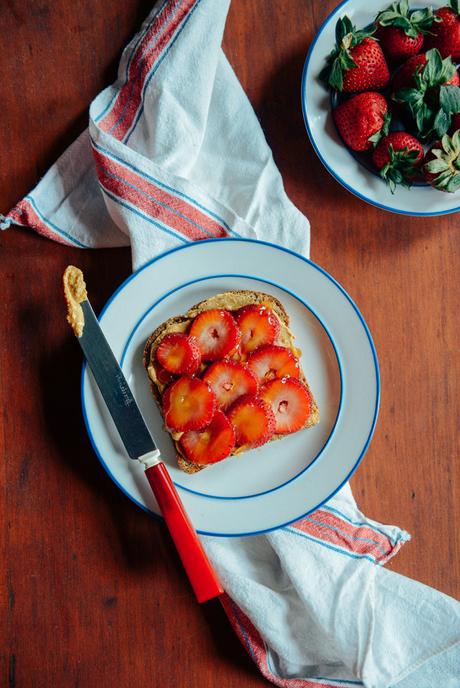 Simplicity is definitely not my strong suit, but I can offer you this winning toast combination. It's like peanut butter & jelly for breakfast, but the strawberry slices are fresher, juicier and better for you!
All you need is:
Sprouted Grain Bread
Organic Peanut Butter
Fresh Strawberries
Local Honey (or creamed honey!)
… et Voila!
So here's to a relatively simple, healthy breakfast, followed by a sunny day of pool lounging. Just remember to wait 20 minutes before you swim.


Cheers,
Quelcy