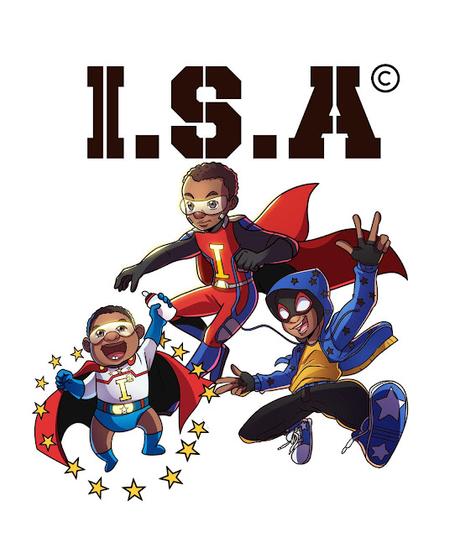 It's been quiet here for a minute ... and I haven't completely returned from my self-imposed hibernation (work and life is really making it difficult to find the time), but I had to share a really fun new series for the kids. This exciting new comic book series is from Miia Torera, miiato, and for children aged 4 to 8. 
The Incredible Kids Comic Series follows the adventures of three toddler superheroes: Incredible I, Starboi, and the Amazing Amaziah. I read the first two books in the series Chocolate Crisis and Enter the Mummy over the weekend, and I am hooked. Both stories were equally engaging and hilarious. I found myself chuckling, and in some cases, laughing out loud, while reading.
We first meet our superhero trio in Chocolate Crisis, where the world's supply of chocolate chip cookies will possibly be destroyed. Yes, every last one of them!!! Thankfully Incredible I - the oldest of the sibling superhero trio - is here to save the day. Can Incredible I, or should he, do it on his own? Will Incredible I, join forces with his siblings - Starboi and Amazing Amaziah - to rescue these yummy snacks many of us cannot live without? Also, can they decide on a name for their 'good guyz' gang before the mission even begins?
In their next adventure, Enter the Mummy, Incredible I and Starboi, team up (wonder where Amazing Amaziah is?) to solve the ancient immortal, the Mummy's, clues to stop the Bedtime bomb going off. They have 30 minutes to ensure it doesn't go off. Why? Because, if they don't, all the world's children will be forced to go to sleep - whether they are tired or not.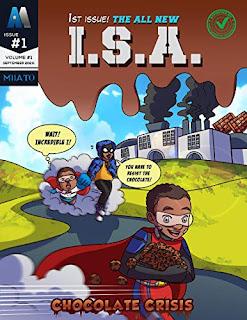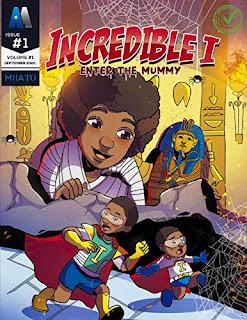 Images via Amazon
I loved both comics and the fun way in which teamwork is portrayed, how we are introduced to each of the brothers' superpowers (you'll have to get a copy to find out), and the lively illustrations. The focus of each book (saving the world from a loss of cookies, and trying to beat bedtime) is extremely cute and hilarious. I especially love how Enter the Mummy transports us into the imagination of toddlers. How amazing their thoughts and adventures are, but also how the Mummy - in providing clues - is also supporting their creativity. It also transported me to my youth, and the different games my siblings and I would play to entertain ourselves. 
The Incredible Kids is a really fun and exciting comic series, and I can't wait for the next adventure the sibling trio get up to. What other mission will T.E.D.D.Y have for I.S.A? Will the  bad guyz - Teddy Toughs - return? Oh, and will Amazing Amaziah make an appearance again (because I am obsessed with that blue hoodie)? I guess we will have to stay tuned. 
PS. If you want to find out even more about I.S.A, head to miiato's website. The interactive page adds to the fun and adventure of this Incredible (pun intended) series.