Below are several art journal pages
I recently discovered in my A4 Dylusions
journal. I have used a wide variety
of stamps, stencils & other bits n pieces.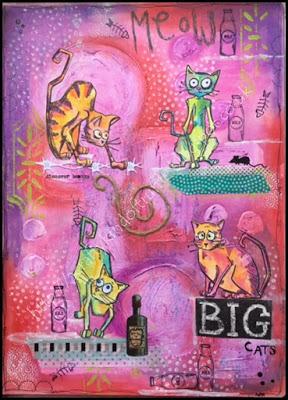 I adore the quote stamps from Dyan Reavely, 
I have many in my collection including
the ones below.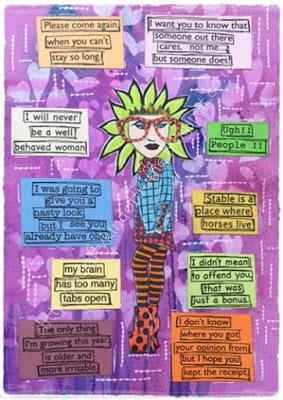 Madonna was drawn and coloured by the 
incredibly 
talented Lily Chilvers, sadly taken
 from this world at 
the tender age of 21.
Such a huge loss to the creative world.
She left behind some incredible work which
I am proud to use.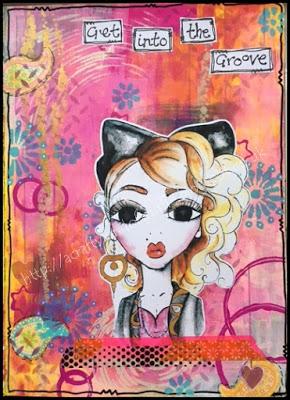 The stamp images below are from Lynne
Perrella at PaperArtsy. The fan die cut is by
 Tattered Lace.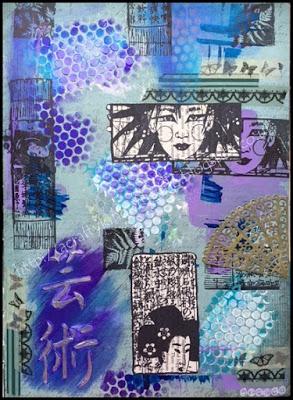 The photograph doesn't do the colours in the 
page below justice. I used lots of gold paint
and inks along with some super stamps by
Artistic Stamper.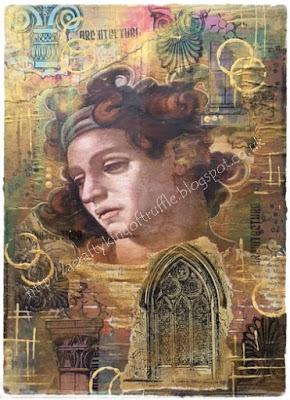 I wanted to keep this page simple 
by using only 3 colours as I felt the 
image was very strong and stood by
itself alone.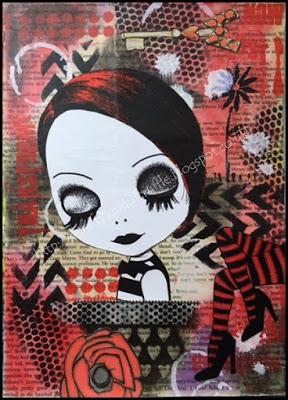 As some of you will know the semi-colon
is a symbol of strength and survival
of people who are suffering and have 
suffered 
with a mental health illness. 
My page 
below is a very personal page
and I am pleased to say that I am a
SURVIVOR.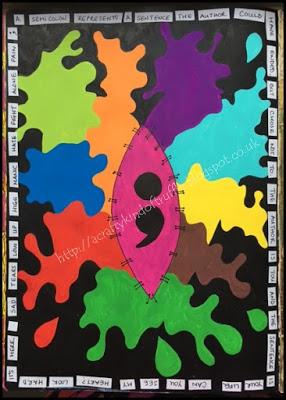 A fun page using big lips and a great
zip die cut.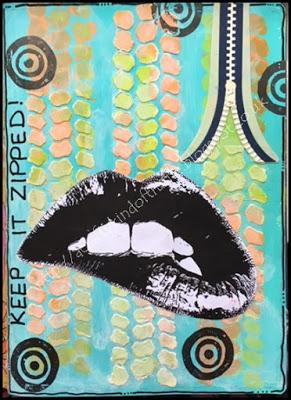 Finally this last page features Totally Tracy
 flower 
stamps. The small flowers and butterfly 
were designed by Hels Sheridan. The butterfly
is on card that has been alcohol inked.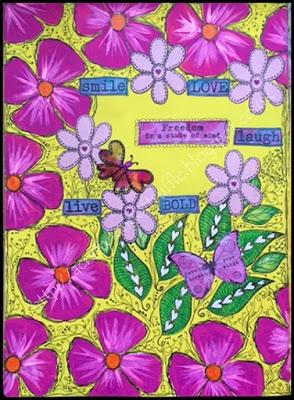 I hope the variety in these pages will 
inspire you to get creating.