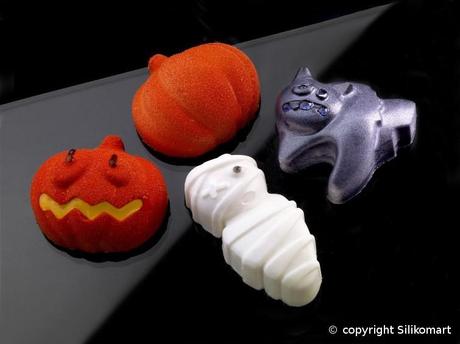 With Halloween just around the corner I wanted to tell you about this new muffin mold I was sent.  This is the latest  Silikomart  Halloween silicone mold.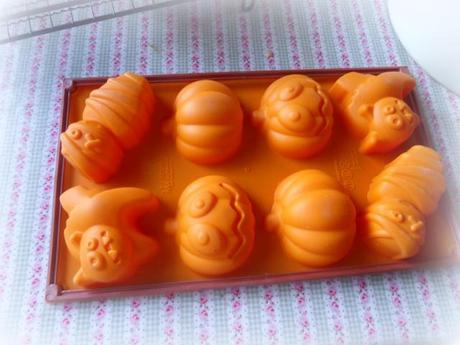 Silikomart was established in 2002 as a product of the experience and belief of its founder Dario Martellato. Silikomart offers a wide range of refined and innovative products, with a functionality, practicality and beauty which meet the needs of all those who love to cook. The company has continuously strived to offer its customers a superior product. For this reason, the whole production process is "MADE IN ITALY" and uses the highest quality commercial silicone (made from 100-percent platinum liquid silicone), which complies with FDA and CE food standards. Silikomart silicone products are completely non-toxic, odorless and tasteless and the liquid silicone injection process allows for incredibly detailed forms for baking pans and molds. This combination of quality, safety and performance, along with their unique designs, makes Silikomart the leading specialist of culinary silicone use amongst professional pastry chefs. Silikomart silicone products are ultra flexible, they don't release smoke or odors when baking and they are resistant to cracks and aging. They can be used directly from the freezer to the oven, from-75-Degree F to +450-Degree F and they are dishwasher and microwave safe. The glossy surface ensures an easy release for all types of use. Each Silikomart pan features the safe ring which is designed to give greater stability to silicone molds. All silicone products are guaranteed for up to 3,000 uses.
This Halloween mold also has a sturdy plastic rim attachment which makes lifting the filled mold easier and helps it to stand up sturdily during baking.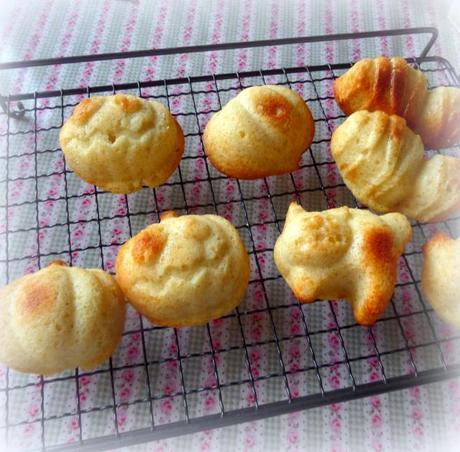 I used my favourite vanilla cupcake recipe to bake some cupcakes.  As you can see the shapes showed up quite nicely.   I was going to ice them with coloured drizzle icing, but couldn't find my food colouring stuff!   I know it's here somewhere, but it escapes me at the moment.  I didn't want to let another day go by however without telling you about this cute mold as Halloween is fast approaching!  It is available at Amazon.UK for £12.75 and Amazon.com for  $36.57 with free shipping.
I am quite new to baking with silicone and I have to say I quite like it.  There's no greasing or flouring involved and everything pops out like a dream.  Plus they wash in the dishwasher wonderfully!
I think the pumpkin ones, with the front and back of the pumpkins, would look just darling put together with some icing in the middle and then glazed!