Where is your Hometown Glory? I had to leave my home country of England to realize that my Hometown Glory is Bilston, an ex-mining town that's close to the city of Wolverhampton. Along with Bilston I'm going to focus on two other ordinary places that I have lived in over the years. Where does my allegiance lie? Bilston, Birmingham and Newark, I want answers right now!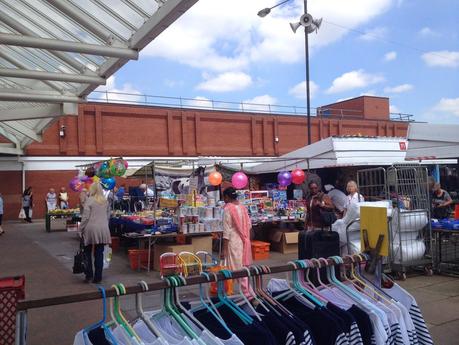 Bilston brings the first installment of Hometown Glory, its purely by default that this contender is in the mix! I've lived in Bilston since the age of five after relocating as a boy from Ealing, London. It's got its charms but as a university graduate its become a place that I have found myself back at the beginning. I have published numerous publications about this West Midland town but it leaves me wanting more! The weekly market is Bilston's saving grace because despite the economic hassle its still attracting people from the region. Where I am at the moment needs no introduction, I look to other graduates who live in towns like I do, towns that don't have much to offer when I studied for four years at university. The saying goes that we are a product of our environment? I'm not sure if I wan't to answer that question because I want to get my money and go traveling for as long as I possibly can! OK?
That felt good! It's not all bad in WV14, no I sampled the nightlife in Bilston in December 2014 to find that the pubs of Bilston's high street resembled the 'Jockey' pub from the Manchester based show 'Shameless!' If truth be told I have championed Bilston through my publications as I mentioned before because its a quirky place that could be popular with the American tour market! Aside from the shade and negativity its difficult to be hard on Bilston, let's just say a pork and stuffing sandwich makes all the difference! There's no place like home so I guess its like an annoying sibling that just gets on your nerves? I like the sound of that term of phrase! I still have plans to spread my wings but Bilston is the base for the moment, its the way its got to be right now. This town is my waiting room, I'm hatching something grand, I have Bilston to thank for giving me the thirst to get up and get out! Bilston is a compulsory Hometown Glory of mine, need I say anymore?!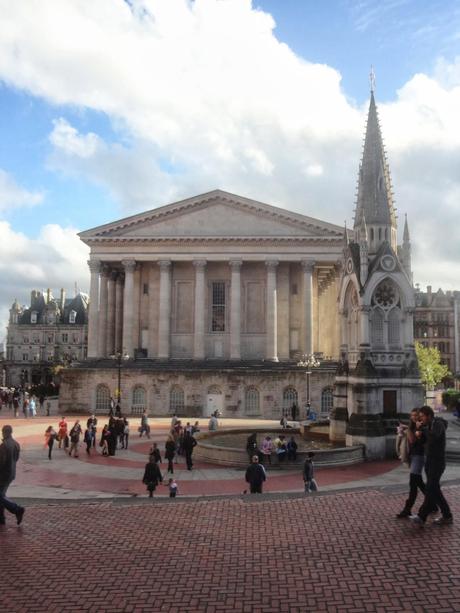 Packing up my suitcase I moved to Birmingham in September 2010 to begin my university degree at University College Birmingham. Taking a chance on Brum changed my life, I grew in confidence and commanded my own life that was full of independence and freedom. Residing in Halls of Residence took the mick sometimes, it enabled me to meet people from different places and social backgrounds, broadening my outlook on life, teaching me life lessons. Birmingham serves Hometown Glory for different reasons when compared to Bilston! Learning to leave my comfort zone didn't take much persuading. I saw Birmingham change from a city into a destination, appreciating the flaws I saw greatness in my student city! Yes B!
Yes, my studies challenged me for all the right reasons but in my defense I was in living a city center environment so I had the opportunity to cut loose sometimes, that freedom was beautiful! When the sun set it was time for us to marry the night, well for the fresher period anyway! Over the course my time living in Birmingham I became familiar with Southside and its many nightclubs, breaking from writing my Dissertation would usually result in a crazy night at the Village Inn. Breaking from the center I saw Handsworth and Bournville for myself because its all about testing those boundaries! It's said that all good things have to come to an end? I agree with that sentiment in one sense, I know that Birmingham will embrace me again in the future, there's no need to stress! Oh my life B!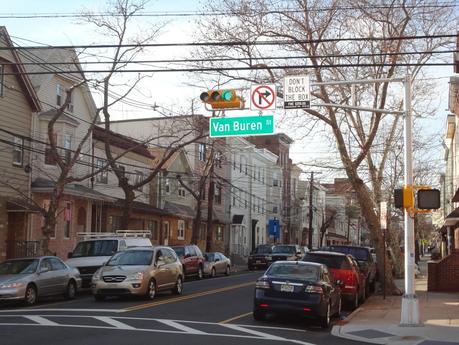 Crossing the Atlantic Ocean to reach Newark, New Jersey opened a whole new chapter in my life! I made the Ironbound District my home for eleven months until January 2013, I worked as a Passenger Service Agent for Virgin Atlantic at Newark's Liberty International Airport. Getting into the rhythm of Newark City Life was something else, I thought I had this but Newark's got a fierce edge! Getting to grips with the culture and Brazilian vibe of the neighbourhood was an immense pleasure, the food took me to new places that I had never previously been to! The airport grind exhausted me, I like my sleep but I soldiered through during my time in Newark, USA. I got on with my laundry and sorted my own bills out with my flatmates but I want to go back and slap my former self to just cut loose and trust the Downtown! I decided against investigating the CBD further, I missed that chance! Go plan BB!
I wasn't looking for love, I enjoyed my time stateside during my Industrial Placement so that's that! Was Newark ever one of my Hometown Glory's? Yes, that ratchet city built me up more than Birmingham could in a different sense! My airport days helped me develop an alternative personality, Britney Bitch didn't have time for any foolishness, she ruled her territory and didn't care who disapproved of her craziness! I miss that part of me, its not really the time or place to serve that kind of attitude but Newark is back on my radar after three years since my arrival I'm planning the extravaganza that shall be! I took the PATH train over to the Empire State of Mind to reach a higher point of being, New York City showed me so much more than I can express in words! Life moves on but I'm stamping NJ 07105 as the Hometown Glory I desperately sought adventure! I tell you for nothing Downtown Newark, I will make my comeback in the near future so watch out Brick City! That felt good!
Newark ... Eu Vou Estar de Volta!
Joseph Harrison