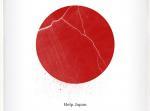 Hellow Dear followers!  The main goal of this post is to keep people informed about some different ways to help the Japanese people, as Shirley Ayorkor Botwe from Ghana said "Prayer is not enough". If you are in Japan or not, that doesn't matter, you can make something small but that will help to the rescue and rebuild of this great country!  More sooner than later.. the Japanese people will overcome this dawn and rise as the sun always does….    on the "Land of the Rising Sun".
We have taken the information for this post from all around the web. The sources of the composition that we have made here are at the bottom of the post. This post will be kept UPDATING with new links and information about some ways to help the Japanese People and Animals. The most important thing is that you choose the best way to help.. but DO IT ! HELP THE NIPPON PEOPLE!
Everybody can't make blood donations, nor food, water or clothes because we are not so close the Japan (actually this blog is written on Venezuela), but through Internet we can make direct helps and here are some of them:
Red Cross through Facebook: the social networks can be used to donate in cases of need, that is something that has been clearly demonstrated by the Red Cross.

The american Red Cross, has launch a campaign

to get  150 thousand dollars in donations on Facebook. You can help donating real actual amount of money or give them a minute and login on Facebook as you can see on the link.
Looking for someone or having information about someone: this is the

Google Person Finder

, where you maybe can find information about someone who is missing or help others with information of someone.
Broadcast the message on Twitter: Besides that this are not direct donations, other good way to help is to broadcast the message and encourage your followers to make donations, using for that the different hashtags that has been using on Twitter. #jishin is used to show information about any topic related with the earthquake,
#anpi is used to confirm the safety of places or people
#hinan to inform about evacuations
#311care for information about medications needed for the victims
#prayforjapan to send support messages to the people of Japan.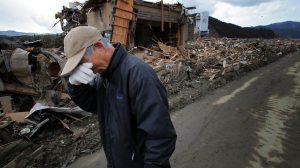 Embed some code to help on your website: another good way to spread the message is

inserting a simple snippet of code

in your website. With that code it's gonna be shown on the upper side of the site a little message inviting the users of our website to donate through the Red Cross.
AmeriCares is dispatching teams to Japan to offer disaster relief. Online donations are accepted on the AmeriCares website.
The International Medical Corps offers health care and supplies for earthquake relief. Text MED to 80888, or visit the

Emergency Response Efforts fund

online to donate.
With the Facebook "Like"button: The people of Explore.org has lauch a campaign in wich for every Like that receives the website

Dog Bless You

, they will make a donation of 1 dollar.
Buying social goods with Zynga: the Zynga Games are well known on social networks and is not the first time that has been used this social elements to get funds to charity. Japan was not going to be an exception and this company has an Organization

Zynga.org

, and has associated with the ONG Save the Children, to whom they will donate all the benefits of the purchase of virtual goods on CityVille, FrontierVille and FarmVille Go to Facebook and Play !!. You can make a donation directly Zynga.org.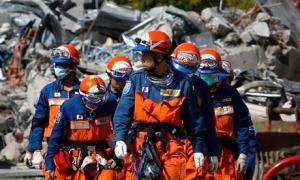 Google: The enterprise with the big G has created

Google Crisis Response, a website where you can make donations

,  in a very simple way. You can choose the amount of money to donate, and  the donations goes directly to the Japanese Red Cross.
Buying Street Fighter IV for iPhone: Street Fighters creators Capcom have announced that all proceeds from iPhone sales of Street Fighter IV will go to the Japan Tsunami relief effort.
Lady Gaga's "Japan prayer wristband": The singer taking advantage of her influence on the social networks, has lauch the

Japan prayer wristband

, a bracelet that cost 5 dollars and the benefits and you can put a little additional amount to the price if you want to help more! .All proceeds go directly to Japan relief efforts.
Linkin Park T-Shirt: Linkin Park has announce that they are designing a T-Shirt with the same objectives as the Gaga's wristband, if you like rock music, just wait a bit for it! We will update the post if the information comes out.
The Animals need helps too !
Not only the human beings are the one affected by the earthquake and the tsunami, the animals suffers from stress and starvation, they need to be rescue and helped too.. check how you can help with the Japanese pets!
Japan Earthquake Animal Rescue and Support: Is an important group of different associations just to the goal in mind that rescue as many animals as the can, enter to the following link to get

more information and donate
The Animal Miracle Foundation & Network: is collecting cell phones to send to the volunteers helping animals in Japan. Many volunteers don't have phones and need them to effectively communicate with each other. Please make sure the phone works and don't forget to include batteries and any accessories that may come with it. Send them to: Animal Miracle Network 4804 NW Bethany Blvd. Suite 12-197 Portland, OR 97229,

check their Facebook website for more information

.
Search Dog Foundation: is deploying canine disaster search teams to assist with the rescues. You can find out how you can help on their website.
Join the Japan Earthquake Animal Rescue and Support:

Facebook Group

for up-to-date information on how to help.
Japan Cat Network: is a nonprofit organization that trap, neater and return abandoned cats, but are rescuing animals on the disaster, check the Japan Cat Network website to see how you can help.
HEART-Tokushima Prefecture: HEART-Tokushima is prepared to receive rescued animals, working closely with 

Japan Cat Network

and Animal Friends Niigata to save as many as possible. Niigata, closest to stricken areas, will be the base of operations. We are going out to distribute food and water and make an initial assessment. 

Check for updates on Facebook

.
For those living in Tokyo and Japan at large
Giving blood
While some nationalities may be turned away (there are strict rules concerning the process), it is thought that the need for blood will increase in the coming weeks. Before giving blood, make sure you haven't eaten fatty food, but make sure you have eaten something.
There are currently 11 places to do this in Tokyo (as of March 12), linked in Japanese on this map The following ones are open:
Shinjuku Station west entrance blood donation room (03 3348 1211);
Shinjuku east entrance blood donation room (03 5269 1431; near to Isetan);
Blood donation room 'Shibu 2′ (03 3770 0820);
Hachiko-Mae blood donation room (03 3476 2880);
Yurakucho blood donation room (03 3213 8666);
Akiba blood donation room (03 5298 2811);
Akiba-F blood donation room (03 3251 8201);
Ikebukuro East blood donation room (03 3988 9000);
Blood donation room Buratto (03 5950 3000);
Blood donation room Kichijoji Takion (04 2221 9000);
Machida blood donation room Comfy (04 2732 8494)