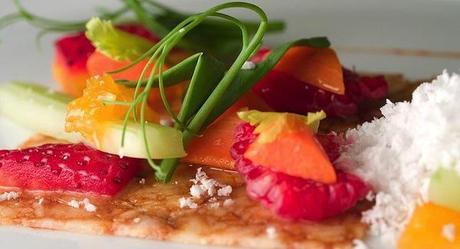 Some Interesting Lebanese Food Blogs I Like

Beirutista
And here I am. Three college degrees and a few consulting gigs later, I am now in my parents' homeland, working in global strategy management at a leading Lebanese bank. I get my hair coiffed at the local salon several times a week, like any proper Lebanese girl, and I love the traditional mezze. But I still prefer peanut butter to Nutella. And my American accent is unmistakable. This blog seeks to chronicle my adventures in Lebanon and invites the reader to chime in, too!

"If the Bag Fits" is a travel blog that shares adventures from around the world of a chronic over-packer (Loryne) and friends (John and others). We simply love to travel! On this blog, we share personal insight about our trips through the things we do, the things we discover along the way and the colorful people we meet. We also post other cool travel-related stuff here too so check back often. Enjoy reading our blog and safe travels!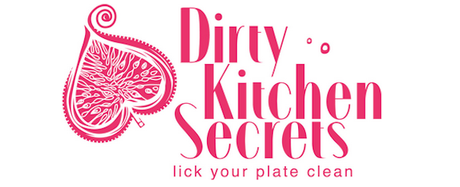 In short, I'm a thirty something Lebanese-American with a disoriented "yank" accent and a "European" appearance. This often leads people to hypothesise that I'm but a mere 'wanna-be-Arab' (the only apparent one, for that matter) trying to cash in on culinary fuel. That is somewhat true, the latter part that is, though I'll hone in on the first part.

Blog Baladi
This blog has only been around for a little more than one year, and it's already Lebanons 240th most visited website. That's pretty impressive. They definitely broke the code. And every day you can go in and check out what Chahe, Mark and Najib wants to tell the world.

I am a food writer, cookery teacher and twice a year, I lead culinary tours to Syria, Turkey & Morocco. I grew up in Beirut and spent my summers as a young thing in Meshta al-Helou in Syria, which is my father's ancestral home. It used to be only family but now it is a large summer resort. I left home many, many years ago and have lived in London ever since, with stints in Paris & Kuwait. Back in London now, living in a gorgeous loft in Shoreditch. The advantage is that I have a fabulous kitchen. The disadvantage is that Shoreditch at the weekend is a nightmare, with thousand of alcohol tourists roaming the streets. Still, a great place to live & work. You can find out more about me and my books on the relevant pages of my website.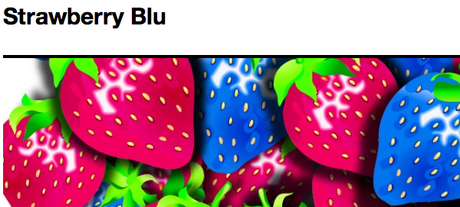 Strawberry Blu
Strawberry Blu – social Q&A online space that answers your questions on Food: Health, Wellness, Nutrition, Dieting, & Cooking; launches in Lebanon for a Global audience. Ask a question, get a qualified answer by an expert within 72 hours.

The Food Blog is a written collection of complete randomness produced by the scattered brain of Sydney-based food writer Fouad Kassab – me. I grew up in Jbeil (Byblos), Lebanon, the oldest continuously inhabited city on Earth; the city in which the ancient Phoenicians invented the alphabet and from which they spread the means to document knowledge to the wide world. Like my seafaring forefathers, I have a genetic predisposition to haggle and barter, and several chromosomes reserved purely for gluttony and epicurism. Like them, too, I am a sucker for the written word and am similarly afflicted with the same love for travel.

Lebanese cuisine is counted as a Mediterranean cuisine that is a hybrid of local, Ottoman, Shami (the areas of Palestine, Lebanon, Jordan and Syria), Persian and other cuisines from cultures that influenced the area through the centuries.  Its base ingredients include olive oil, garlic, onions, lots of greens, veggies and grains and of course a variety of seafood and meats! This website is maintained by Esperance's son Edgard and his wife Sarah.  Mom emails us her recipes, we try them, fine tune them, quantify them and share them with the world through this blog.  We hope you enjoy them as much as we do.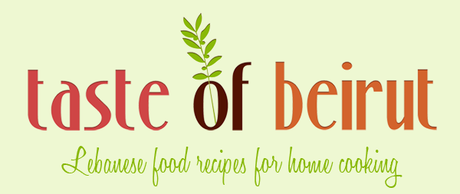 Grew up in Beirut in the sixties and seventies. Had a Teta (grand-mother) at home who was in charge of the cooking. Family was francophone. Dad had grown up in Egypt, to a Lebanese father  and an Italian-Croatian mother. Mom was from Beirut and Sidon. Started this blog because after 30 years of living in the US, my passion for my country of origin is unabated. Love its nature, its people, its cuisine. Proud  of the Lebanese people, their achievements and their courage. Interested in their complex and rich history. Studied pastry arts  in Dallas;  fascinated with cooking and baking as a creative outlet.

Lebanese Homemade Recipes
Delicious and traditional recipes from Lebanon

Welcome to the Lebanese Cuisine Blog , the gate to Lebanese Feasts .Here you can find recipes and picture that helps you to discover the variety tastes of Lebanon.Feel free to wave in the mixtures .
 Any others I don't know about? PLease share them with us.