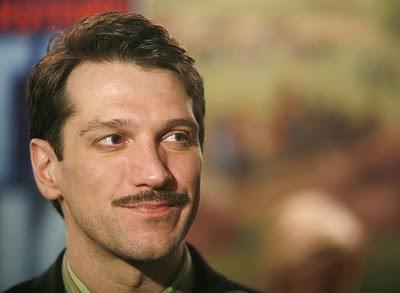 "It was the best part," says Paulo Szot, relaxing in his smart flat, a stone's throw from St Paul's Cathedral. "And it still is." The Brazilian baritone, whose soulful voice is in demand by opera companies the world over, is not talking about having just made his debut at the Paris Opera, as Guglielmo in Così Fan Tutte. He's referring to playing the romantic lead in a Rodgers and Hammerstein musical, a role that has brought him a deluge of fan mail, love letters--and even red roses...
Such are the consequences of playing Emile de Becque, the exiled French plantation owner in South Pacific, which opened last month at the Barbican in London. It's a lavish production that has traveled from Broadway, where it won numerous awards in 2008, including several for Szot, and was a sell-out for more than two years. "When he delivers Some Enchanted Evening," wrote one New York critic, "it's not as a swoon-making blockbuster, but as a measured and honest consideration of love."
-- "Paulo Szot: 'My life led me to opera but musicals were always my secret lover,'" in The Guardian
PLUS: That enchanted moment--when the bass/baritone sound defined courtly ardor for a generation of listeners (Exhibit B: If Ever I Would Leave You from Camelot).

Another take--Reba McEntire and Brian Stokes Mitchell in the 2005 Carnegie Hall concert production of South Pacific. Not much into Ms. McEntire, but Mr. Stokes Mitchell--ah, he paved the way for Mr. Szot.