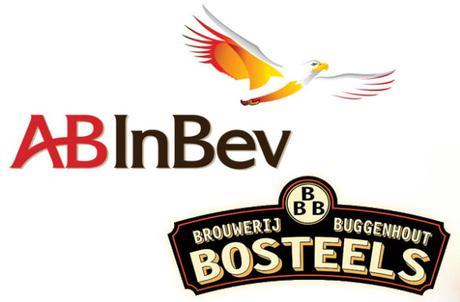 Whenever one beer company takes over another, there is always reflection. Especially if it's by someone like AB InBev.
What will happen to Brewery X? How will this impact their beer? Should I care about them any more?
From my American point of view, it's been an interesting case trying to track the recent purchase of Belgium's Bosteels by AB InBev, which was announced earlier this month. Bosteels, maker of Kwak, Karmeliet and Deus, is a 225-year old brewery.
Immediately after the announcement, people seemed to ask: but how much of the "family" aspect will be left?
During this week's discussion on The Beer Temple, I got to chat with host Chris Quinn and others about the purchase. As is often the case, there's plenty beyond the top-level assumptions or quick reactions.
Chronologically, the whole deal is rather interesting.
First, in 2012, while producing an annual amount of about 100,000 hectolitres (~85,000 barrels), Bosteels decided to expand. De Rijkste Belgen reported that over the ensuing three years, they grew to 145,000 hectolitres (~123,500 barrels). That requires capital, which typically comes in the form in debt.
In 2014, Dutch private equity firm Waterland invested in the brewery. My uneducated assumption would be because of that debt and Bosteels' interest in continued growth. In a broken English translation, CEO Antoine Bosteels said: "Our offer is currently less than the demand for our beer, but we wish only to increase production if there is no compromise in terms of quality must be made."
Again, back to the De Rijkste Belgen report, which noted that the Waterland deal was for a 50 percent stake in the company. As noted in this Forbes story, when private equity/venture capital is involved, the goal isn't typically for generation-length growth and success. It's for a somewhat immediate return on investment. Half a company is a lot to take on and intimates there's some serious money to be made.
With Heineken and Duvel showing interest in a fast-growing brewery that sold a half-stake to a private equity firm, AB InBev swoops in in 2016, offering what is estimated to be $225 million US.
Aiding this decision, according to a columnist at Belgium's De Tijd, is the potential issue with interest rates in Europe. In a negative interest rate setting, it may have been easy for AB InBev to outbid its two competitors, especially after a record amount of money was raised during a bond sale in early 2016.
What this all comes down to is a series of common denominator traits we often see with purchases like this: a brewery that wants to grow and takes on debt to reach its goals. Add into the equation private equity money that most certainly has a financial end game in mind and the formula for a sale becomes a bit clearer.
More often than not, you'll find these kinds of purchases happen within a couple years of a brewery deciding to scale up rather fast. This kind of example can be found with MillerCoors' purchase of Revolver (5,000 to 22,000 barrels in three years), AB InBev's buy of Devils Backbone (expectation to brew 10,000 barrels in first 10 years, made 45,000 in first three, wants to reach 250,000) and even Cigar City, snapped up by Fireman Capital, has been relying on additional capacity at Brew Hub for years.
Which is not to say the move by AB InBev or Bosteels was wrong or right. Merely that the signs were blinking, telling us where things might have been going all along.
Bryan Roth
"Don't drink to get drunk. Drink to enjoy life." - Jack Kerouac