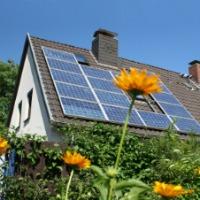 JAPAN has seen a huge soar in the sale of solar PV panels.
Sales of the renewable energy devises rose by 146.9% in the last quarter of 2012, compared to the same period in 2011 according to the Japan Photovoltaic Energy Association.
Ever since the Fukushima disaster in 2011 there has been a clear trend in the rising interest in renewable energy in Japan and it is now the third largest solar energy market in terms of installed capacity.
A generous feed-in-tariff scheme (42 yen/kwh or about 30p/kwh)launched in July 2012 has also helped public backing of the scheme and it is thought to be the most attractive scheme in the world.
According to Bloomberg Japan is set to be the world's third-largest market for solar power in 2013 behind China and either the U.S. or Italy, commanding an eightfold return on investment
It is expected the market to be worth as much as 1.8 trillion yen (£12.6 billion) over the next three years and there is public backing from huge corporations and banks.
Mobile phone company Softbank has been very active in promoting renewable energy alternatives.
Another huge manufacturer, is planning to build a solar power plant in Kagoshima Prefecture, while one of the largest convenience store operators in Japan, has also decided to equip 2,000 stores with solar power panels.
An EcoExperts spokesperson said: "Japan is leading the way in terms of investing in and backing renewable energy. Some villages in Japan have even bought systems so the whole village is powered by solar energy. In Japan solar is a highly lucrative market and investors and banks are clamouring to get a piece of the pie."