Empowering rural illiterate women in remote areas.
Film about Jordanian Bedouin mother premieres at HRW Film Festival in London
2013-03-16  Jessica Holland/ The National
A very inspiring documentary by two Egyptian woman filmmakers Jehane Noujaim and Mona Eldaief about a Jordanian Bedouin woman who was chosen to participate  at the "Barefoot College" –  a school in the Indian state of Rajasthan that invites illiterate grandmothers from rural parts of Afghanistan, South Sudan, Peru and elsewhere in the world to take a six-month course on solar engineering.
Unfortunately I was not able to watch the premiere (not int he country!) but we can get an idea of the story in the official movie trailer on YouTube (please click on the picture.)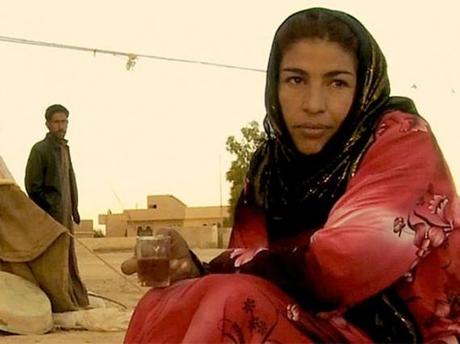 The film was received in Jordan with standing ovations on International Women's Day in a huge theater. "The audience was roaring and crying the whole time. It was amazing."
There is wave of change and empowering woman in most conservatives Muslin societies, Al Hamdulillah. It is a wrong notion to argue  that women should stay home and have no say in the daily struggles of the society. Islam paved the way for women when in most parts of the world at that time women were nowhere near the freedom and chances as they have today. Unfortunately in later centuries the message have somehow got lost.
If we read with open mind the relevant passages in the Quran and in the many Hadiths, remembering that those are orally told reports collected, sorted out to reliable and to less reliable ones and written down more than 200 years later. Therefore should they should be taken with caution. Not everything in the Hadith's  is the absolute truth as human memory can err.
Not the right but the Duty (as the Prophet said) is on every Muslim, male and female to search for education.. "even from as far as China." (Prof. Mohammed)
"Do treat your women well and be kind to them, for they are your partners and committed helpers." (Prof. Mohammed in his farewell speech on his last pilgrimage)
With best Greetings
Mona