This lovely aurora (photographed by Bjørn Jørgensen from Tromsø, Norway) was the result of the measly 3.5 M-class flare that hit the other night.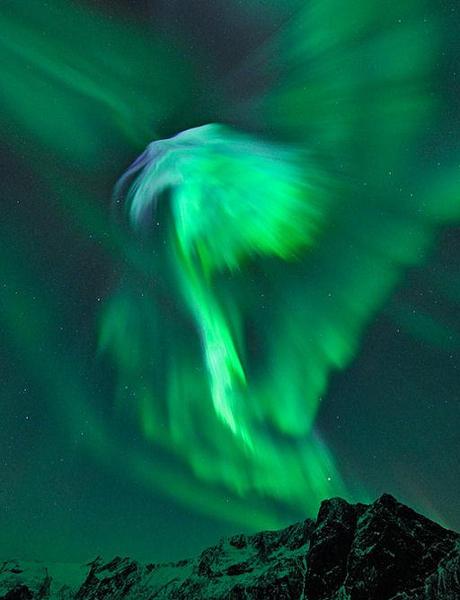 "This was amazing," he says. "It was a wonderful experience to see these stunning auroras."
According to
SPACEWEATHER
, proton density is has been dangerously high for most of today and the Coronal Mass Ejection from a nearly-X-class 9.0 M-class flare is headed this way for 'some time Tuesday morning' such that Fox News has a re-routing airlines perma-banner of
SOLAR RAGE
to scare the bejesus out of its clergy such that one wonders if the satellits will be falling out of orbit come Wednesday/Thursday.
Ready to burn, sinners?