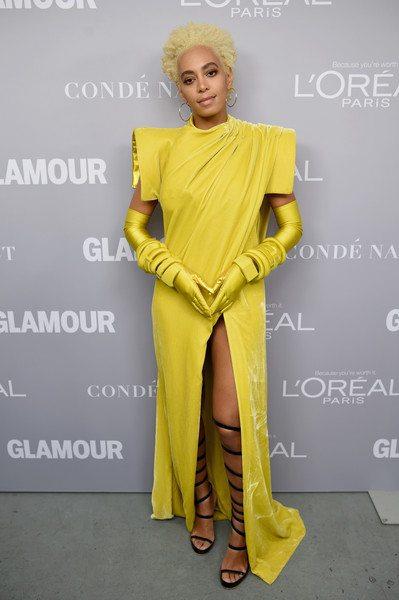 Solange accepted her 2017 Glamour Women of the Year award on Monday in Brooklyn, and during her acceptance speech, the Cranes in the Sky singer shared her evolution and journey to becoming the woman she is today.
"My journey has been a rise and fall, it's been ugly, it's been loud, it's been disruptive, it's been long, it's often been painful, but it's been FREE, its been beautiful, it's been mine!"
In her Glamour Magazine cover story for the honor, Solange discussed her journey and what it took to create A Seat At The Table. Attributing her evolution to her mother Ms. Tina Knowles-Lawson, she thanks her for her endless sacrifices.
"I also credit pioneers like Grace Jones, Erykah Badu, and Kelis, who have done the work and shared a wealth of information. Merely existing every day as a black woman in this country is a form of activism."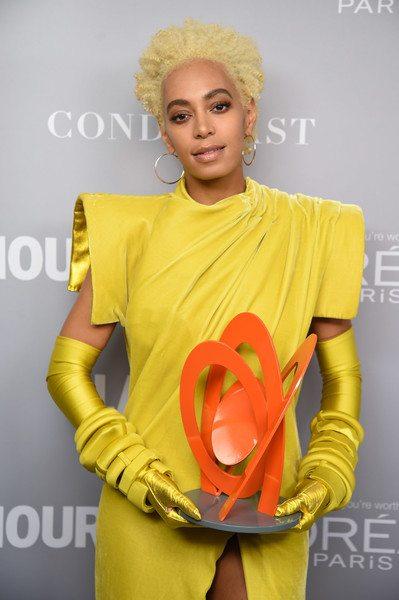 The singer wore a yellow Jean Paul Gaultier Fall 2017 Couture gown for the awards show.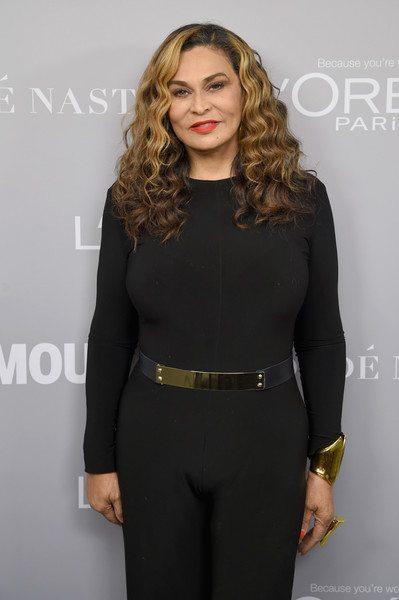 Of course Momma Tina was on hand to support her youngest daughter. Congratulations Solange,  so deserving!