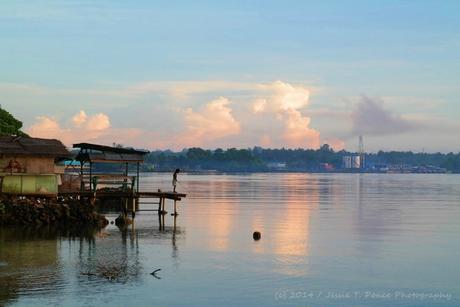 A morning view from the entry platform of Sohano Ocean View Apartments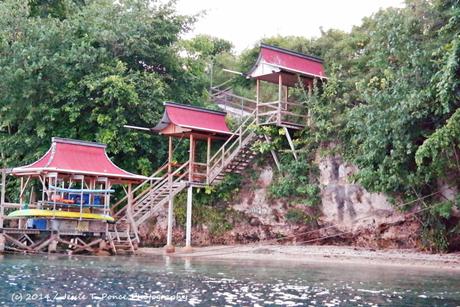 The platform that floats on Buka Passage and the series of stairs that leads to the apartments.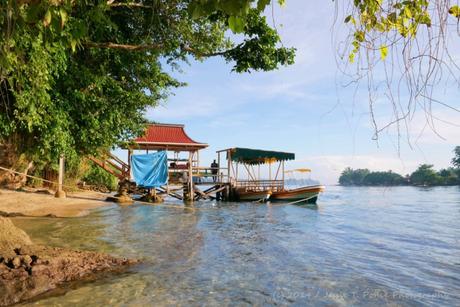 The main platform where visitors board and disembark boats to and from Buka or other islands sits on a couple of dinghies. The water below the platform is crystal clear and teeming with fish. I really regretted that I did not bring my underwater cam with me.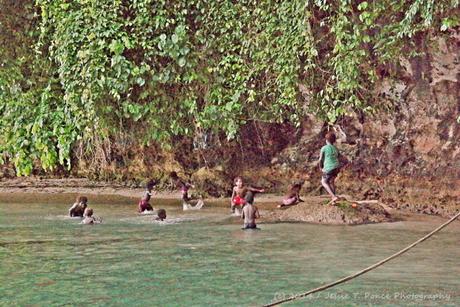 Local children swim and beat the heat under the shade near the platform. If swimming by the platform is not enough, boats and gear for fishing, snorkeling or diving can rented from the apartment and cruises to the outlying islands and atolls can be arranged.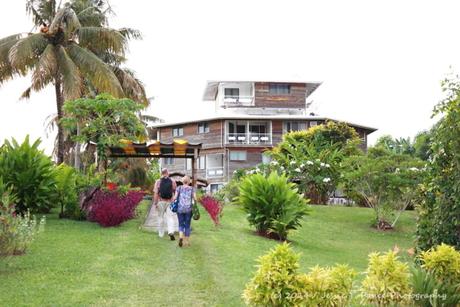 Upon reaching the top of the entry ladder, the perfectly-designed, wooden hexagonal building (Ralph's German friend spent years working patiently on each room) comes into view.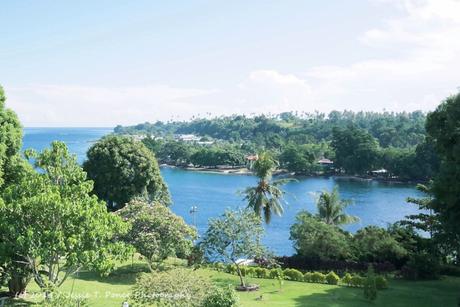 The suite and upper rooms of the apartment enjoys a great view of Buka town and the main island of Bougainville as well as the Buka Passage.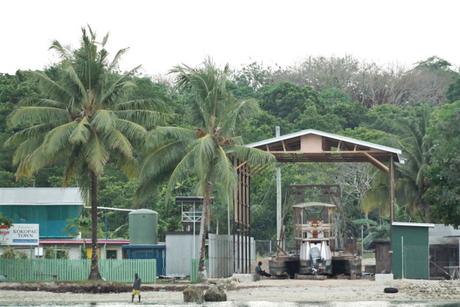 From the apartment, Ralph's property across the Buka Passage, where a catamaran completely made of wood is parked, is visible. Visitors can rent this boat for a cruise around the island or a swim in the atolls.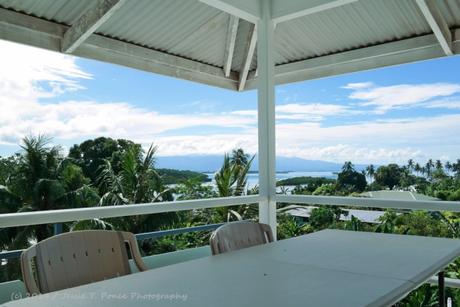 On a clear day, even the distant atolls can are visible from the suite's terrace.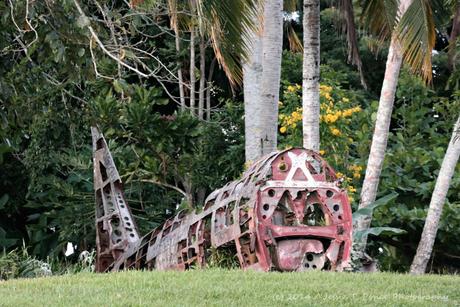 The wreckage of a Japanese plane and the site of the former Japanese military headquarters is just a few steps from the apartment.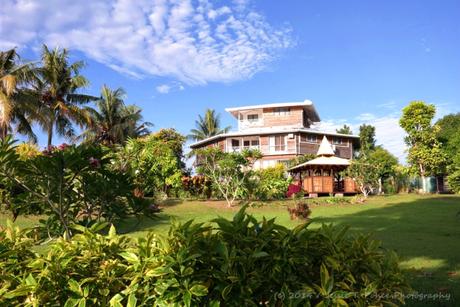 The surrounding gardens of the apartment are well-kept and ever-blooming. In the middle of the garden is a cabana where one can relax and enjoy a good book.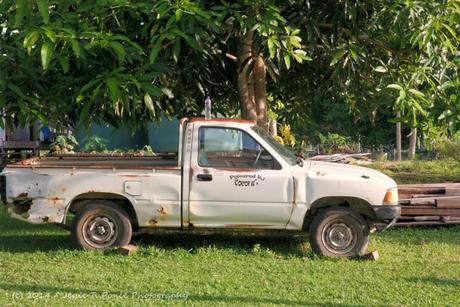 In the yard also sits this truck which says "powered by coconut", a curious item for one who has read about the civil war in Bougainville or seen the documentary, "The Coconut Revolution" where Bougainvillean freedom fighters, in order to survive the government's blockade, processed coconut oil to power their trucks, generators and boat engines.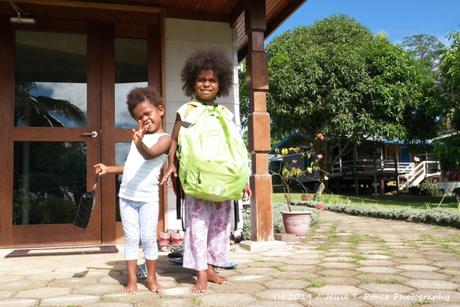 Aside from his wife, Ralph's closest deputies, his two adorable daughters, who appear to also love travelling, would occasionally join guests at the breakfast table or welcome and send off guests.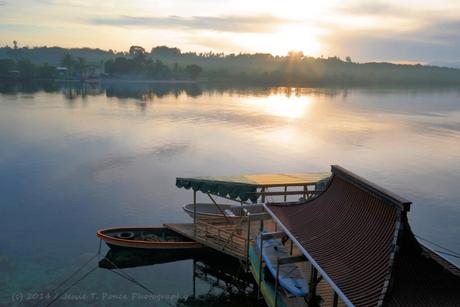 And when one is about to leave the island in the morning, the glorious sunrise shows up above the Buka Passage, promising a new day to the traveler and the whole of Bougainville.