From Malawian storyteller, Upile Chisala comes the revised and expanded edition of her debut book of poetry.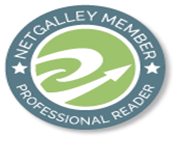 Soft Magic is a collection of poems and prose exploring the self, joy, blackness, gender, matters of the heart, the experience of Diaspora, spirituality, and most of all, how we survive. Soft Magic is a shared healing journey.
***
[Maybe this is all the beginning you need / even if its poorly held together / made with bare hands]
***
(Andrews McMeel Publishing, 26 February 2019, 128 pages, ebook, ARC from publisher via NetGalley and voluntarily reviewed)
***
***
I'd never heard of this poet before. I really enjoyed Soft Magic. The poems don't have titles. This is a small thing and maybe some people don't mind but I prefer poems to have titles. It's a 'me' thing and has no bearing on the enjoyment and quality of the poems. I read this collection very quickly as the poems are very short and brief, no more than half a dozen lines. I wouldn't let their briefness full you as the words pack quite a punch at times. Universal themes are explored with an emotional touch that it heavier than it seems. Many of the poems explore blackness. These were deep and powerful but as a white woman I couldn't relate as much as I could the other poems. Soft Magic is well worth a read.