Who else is feeling the physically draining boredom of 24-7 quarantine?
Well... have I got a solution for you! There are so many great tennis books out there, and below are some that I've personally read and recommend. If you haven't read some (or any) of them yet, you definitely should! Some will help you with your mental game, some with technical or tactical aspects, while others will get you fit and keep you entertained. And I guarantee that ALL will help take your mind off of COVID-19!
Must Reads
If you can only choose one book to keep you busy during quarantine, then you must choose one of these!
The Best Tennis of Your Life: 50 Mental Strategies For Fearless Performance | by Jeff Greenwald
This book is awesome! It has 50 quick chapters, each covering a different topic. Every chapter is unique and I can really relate to the situations. Definitely a must read! This book helps with your performance.
The Inner Game of Tennis | by W. Timothy Gallwey
Another great book - a bestseller, actually... and it's one that every tennis player should read. It gives you a different approach to learning tennis technique. Very well written, this book goes beyond being just a tennis book; it also teaches how to enjoy everyday life.
Winning Ugly | by Brad Gilbert
Another bestseller and must read. Many players (myself included!) agree that this book changed their tennis performance and improve their mental strength. Even Andre Agassi said, "Brad understands the mental part of tennis better than anyone I have ever met and helped me improve my game." This book gives you great tips and a clear vision of how to win.
Open: An Autobiography | by Andre Agassi
One of the best sports autobiographies, like, EVER! Agassi gives an open, honest, and oftentimes, quite raw look into the life of a tennis pro who is also a flawed, beautiful human being.
Tennis Tactics: Winning Pattern of Play | by Jim Courier, USTA
This book includes 63 (I know, right?) drills for practicing your serve, return, groundstrokes, etc. All drills are perfectly described and very easy to "see" and understand. Even though the book is from 1996, it has tons of relevant material to offer, including many great tips.
Tennis Anatomy | by E. Paul Roetert, Mark S. Kovacs
Mark S. Kovacs is actually on of my favorite authors. He is an expert in his field, having worked with many great pro players over the years. This book includes 72 exercises for tennis. Every exercise is well described and include photo demonstrations, along with detailed explanations of how each affects tennis performance.
Tennis Tactics
Even the pros are studying up on their tactics while they're stuck at home.
Women's Tennis Tactics: Winning Today's Game | by Rob Antoun, LTA
Another book with game situations and drills to practice them. It's specific to women's tennis and highlights the best tactics for optimal controlled aggression.
GET IT HERE
International Book of Tennis Drills | by PTR
This book goes through numerous drills broken down not only by age group, but by skill level. It's perfect for beginners, kids, and league players who want to improve their game.
Mental Strength
This is something every one of us needs to do, not just during quarantine, but ALWAYS!
Zen Tennis: Playing In The Zone | by Dr. Joe Parent, Bill Scanlon
Bill Scanlon is best known for being the first man to win a "Golden set" (winning a set 6-0 without the loss of a single point) back in 1983. Dr. Joe Parent is well know coach of performance psychology. Together, they composed this book on how to separate the mind from the body and get the best of you.
Tennis Movement
Practice these simple drills now, and you'll move better, more efficiently on the courts when it counts most!
How the Tennis Gods Move, Daniel McCain
This book describes the movement on the court in modern tennis. It details individual footwork patterns and explains how to maximize the momentum in tennis, and then offers drills so you can practice. It could just be me, but I think it would be better if there were more photos for the demonstrations rather than lengthy descriptions, however you still will get the point.
For Geeks :)
There's even something for the players who want to know the many answers to the questions "How?" and "Why?"
The Science for Tennis Players, Howard Brody
As the name says, this book is about science of tennis, literally the physics that is implemented in a tennis game (including lots of charts, stats). For me personally, it's a bit of a hard read, but it would be perfect for those interested in how strings, different racquet shape, weight and size, etc... affects your performance.
For Entertainment
I will never stop recommending this book because it is that funny - and SO true! I dare you not to love it!
It's A Ball, J Morgan McGrady
This one is purely for laughs (and there are lots of 'em!) ... It's a raunchy, fictitious novel based on laughable true-life accounts, following a team of eight misfit tennis players during the Austin League championship season and exposing the real country club tennis culture.
Have y'all read any of these books? Drop a comment below with your fave!
SUBSCRIBE TO OUR AWESOMENESS
and never miss a post, announcement or giveaway!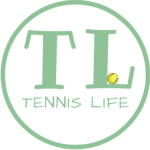 Tennis Life Magazine was created by tennis players, for tennis players, offering everything a recreational players needs to perform and feel their best, both on and off the courts: tennis tips, tennis-specific workouts, tennis gear and fashion reviews, health and wellness tips, healthy recipes for athletes, motivation, tennis news, and more!