The media told us these frames of Flight 77, a Boeing 757, hitting the Pentagon on 9-11 should put the conspiracy theories to rest,
so why the INCORRECT DATE AND TIME
?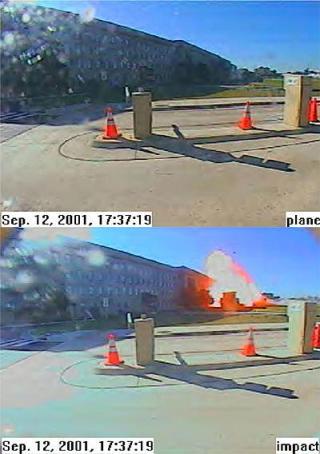 It's one of the largest and most secure buildings in the world. It is the nerve centre for the U.S. military. It has hundreds of security cameras both inside and outside the building. But apparently you can fly an airliner into the side of it without being caught on tape. That's what I call a blind spot. [source TRUTH & SHADOWS].