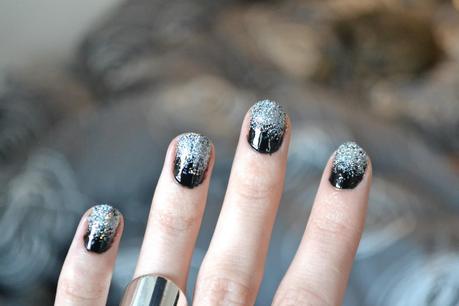 How cool are my snowy glittery black and silver winter nails? Perfect for New Year's Eve, or even Christmas, or just because it winter and I love glitter. Below I'll show you step by step how to do it!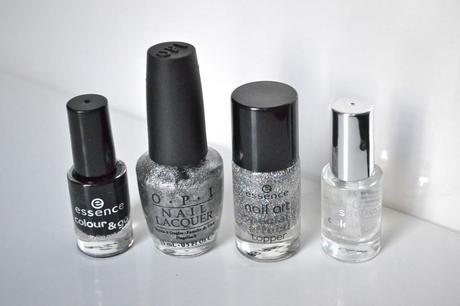 These are the polishes I used. A plain black one, silver shatter (but can also be regular silver nail polish), and the most important component is this ubercool silver (but multicolor in sunlight) glitter polish, with tiny glitters. And a top coat. Always use topcoat!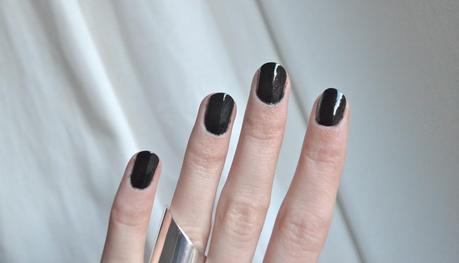 So first I just made my nails black.. Which I could have done more neatly.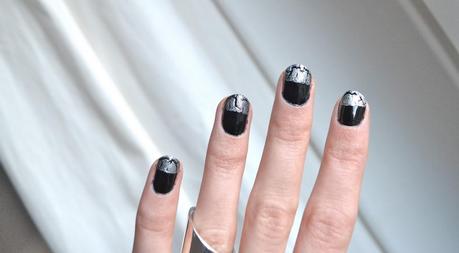 Than I applied silver shatter on the top half of my nails. No stickers or tape, you don't have to be precise here. It won't show later.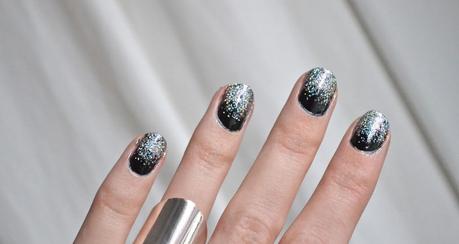 And then I applied two layers of the Essence glitter nail polish, and the effect were sort of snowy glitter nails! Make sure you're covering all the silver with glitter, and a little extra below to make it look a little ombre. I was really just trying some polishes out when I came to this idea, and it worked out pretty well if you ask me! What do you think? Are you giving it a try?