This post may contain affiliate links. Please read my disclosure.
These adorable snowman cupcakes are easy and fun to make with the kids! Using a simple boxed cake mix, and decorating frosting, you'll have a cute, festive, and tasty holiday treat!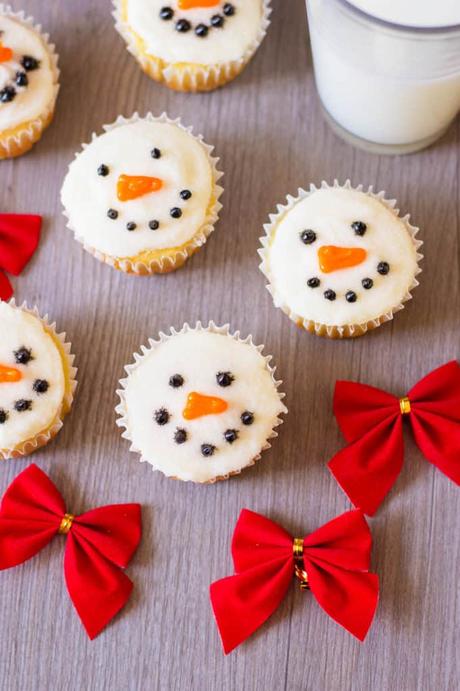 While I absolutely love eating healthy, and fueling my body with nutritious vitamin rich foods, I definitely will indulge once in a while!
During the holidays I still fuel up on my fruits and veggies, but I also allow a little wiggle room when it comes to dessert. For me, it's all about moderation and enjoying sweet treats on occasion!
These snowman cupcakes are one such sweet treat. They're easy, fun, and they look just so darn cute!
They're also perfect for little helpers. On a cold winter Saturday afternoon, there's nothing better than sipping some hot cocoa and making a little mess in the kitchen with the kiddos.
Made with a shortcut, using a boxed vanilla cake mix, it's a great way to have your kids help you pour and mix the ingredients.
Topped with a simple vanilla buttercream frosting, dipped in sugar, and then decorated with colored icing, these cupcakes not only look adorable, they taste amazing!
One box of cake mix will make 24 cupcakes, so they're perfect for sharing with friends, neighbors, or co-workers. If you bring these fun and easy cupcakes to your holiday party they will disappear in no time!
Tools and Equipment You'll Need
Recipe Ingredients and Notes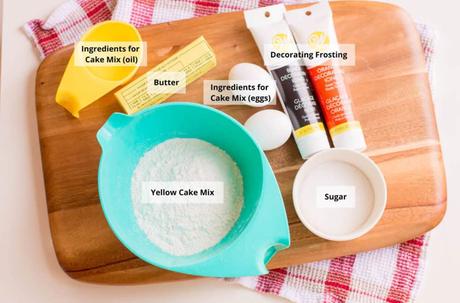 The Cupcakes: To make the cupcakes use a box of vanilla or yellow cake mix of your choice. Add the ingredients listed on the back (typically oil and eggs), follow the directions, and bake according to the box directions.
The Frosting: Made with butter and confectioners' sugar, this frosting is light, fluffy, and white in color to look like snow.
Decorating Frosting: To make the snowman face you'll need black and orange decorating frosting. You can find this in the baking aisle of your grocery store. Attach a #5 frosting tip to get a neat and clean look when making the face.
How to Make Snowman Cupcakes - Step by Step
Step 1: Prepare cupcakes according to package's directions. Add oil and eggs to the mix, mixing until combined.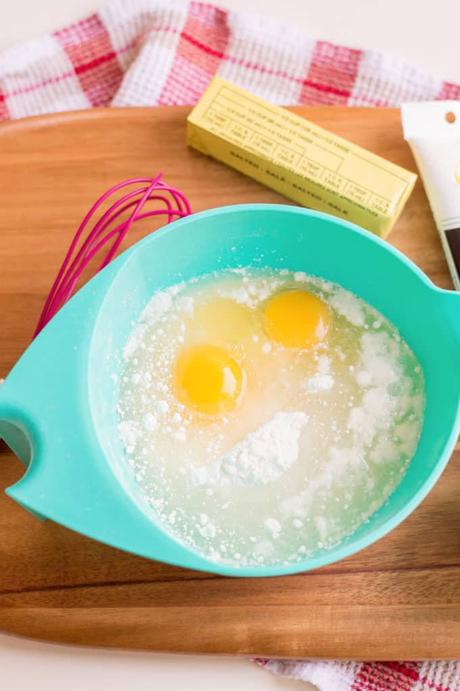 Step 2: Transfer the batter to lined cupcake tins and bake (according to package directions)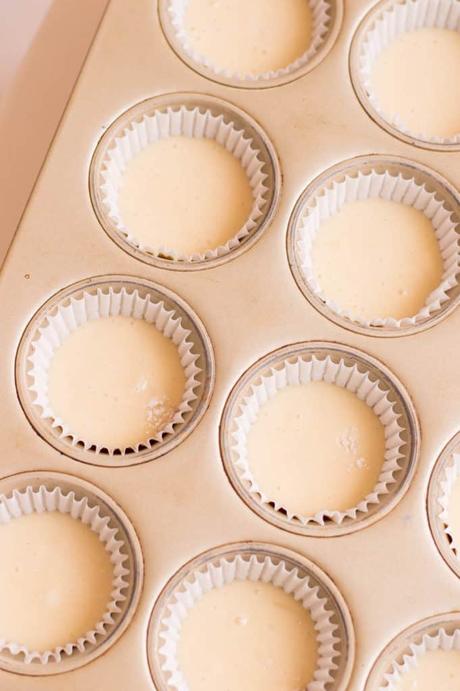 Step 3: Allow them to cool completely before decorating. As the cupcakes cool, use an electric mixer to beat together butter, confectioners' sugar and milk. Once all ingredients are well-combined, the buttercream is ready.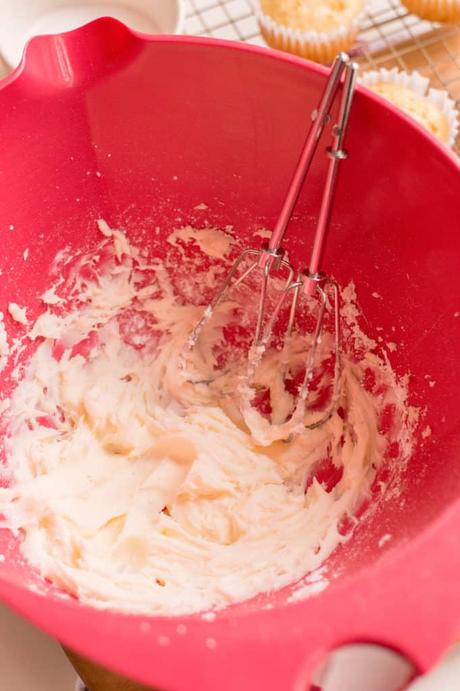 Step 4: Use an offset spatula to frost each cupcake with a hefty amount of buttercream.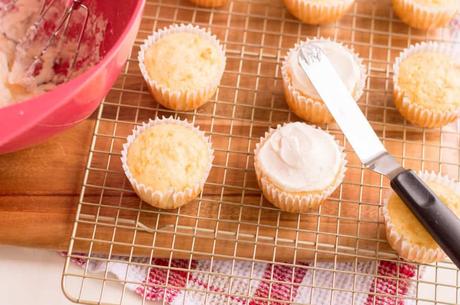 Step 4: Dip each frosted cupcake in the bowl of sugar.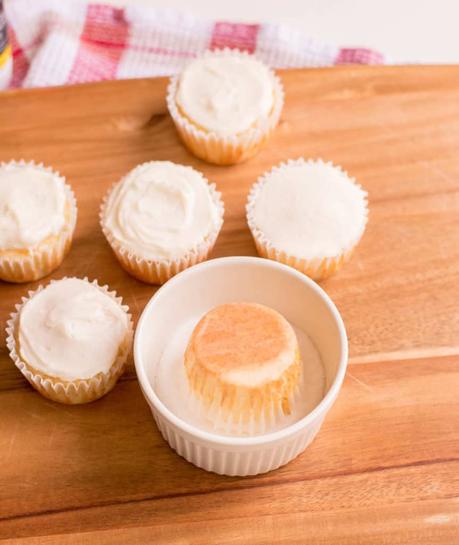 Step 5: Decorate each cupcake with a "snowman face" by using the black and orange frosting, attaching Wilton icing tip #5 to each frosting.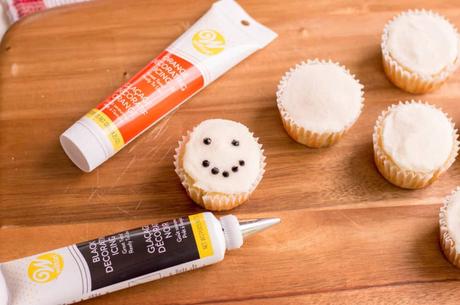 Step 6: Using the black frosting, make two dots for the snowman's eyes, dots outlining the mouth, and a little orange triangle for the "carrot" nose!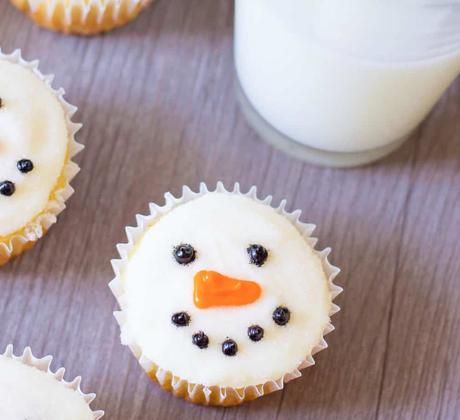 Snowman Cupcakes Are The Best Holiday Treat for Kids!
Kids will adore both making and eating these deliciously sweet holiday treats! They are easy enough to make with the kids in the kitchen, and with a little help, they can decorate the faces of the snowmen too. They're light, moist, fluffy, and topped with a sweet buttercream frosting that will make your kids want to make them again and again.
Recipe FAQS
How do you store and keep Snowman Cupcakes?
Store in an air tight container. I prefer using a cupcake container so that the cupcakes don't get smushed together. You can store them at room temperature for 1-2 days, or in the refrigerator for 3-4 days.
How do you make icing look like snow?
The icing on these cupcakes look like snow because the white confectioners' sugar when combined with the butter creates an off white color. Dipped in sugar, the cupcakes look like their glistening with snow.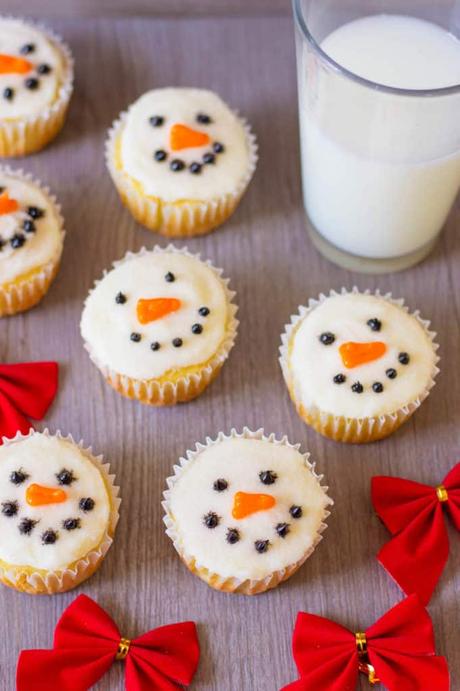 Recipe Variations
Coconut Flakes: Dip these cupcakes in coconut flakes instead of sugar for a different type of snow look on top.
Marshmallow Top: You could add a large marshmallow on top of the frosting and decorate the snowman face on the marshmallow for three dimensional look.
Different Cake Mix: Use whatever flavored cake mix you prefer. You could make a chocolate cake, confetti cake, or even a pumpkin cake!
Egg Free: Make these snowman cupcakes egg free by using flax eggs instead of regular eggs when making the boxed cake mix.
Vegan: Use flax eggs, vegan butter, and a plant based milk of your choice to make these into vegan snowman cupcakes.
Gluten Free: I recommend using a gluten free cake mix like Simple Mills Vanilla Cake Mix to make these cupcakes gluten free.
Top Tips for Making Snowman Cupcakes
Follow the directions on the box for the cake mix you choose. Different cake mixes can have slightly different directions, ingredients, and bake times.
Make sure the butter is at room temperature before beating it with the sugar to create the frosting. If it's too cold it won't whip, and if it's melted it will be a gooey mess.
If the frosting is too thick you can add a touch more milk.
Use frosting tips to get a neat and clean look when decorating the cupcakes.
Check Out These Other Holiday Recipes!
If you have tried these Snowman Cupcakes or any other recipe on my blog, then please rate it and let me know how it turned out in the comments below! You can also FOLLOW ME on
FACEBOOK
,
TWITTER
, INSTAGRAM, and
PINTEREST
to see more delicious, healthy, family friendly food!
Snowman Cupcakes