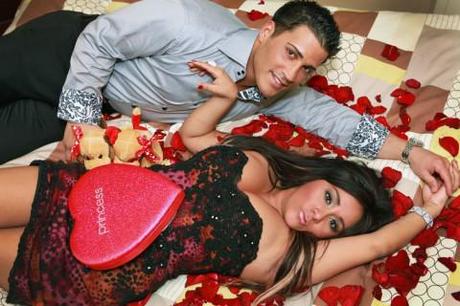 Photo Courtesy: poponthepop.com
Boy oh boy or should I say boy or girl?
This week is filled with a lot of baby news and the rumor mill is running on high with reports that Snooki is pregnant. Like me, you might need a moment or seven to digest that.
Snooki, 24 is allegedly three to four months pregnant…the father is Jionni LaValle, Snooki's current bf who makes the occasional cameo on the "Jersey Shore."
Mama Snooks is said to be shopping her pregnancy story around to all the mags. Rumor has it Us Weekly picked up the story and if it's true…we'll be seeing Snooks, the woman with a constant blood alcohol level, on the cover in the classic pregnancy pose.
Snooki hasn't commented on this vital matter…neither has her rep.
What an interesting turn of events Snooki and JWoww's spinoff show "Snooki and JWoww vs. The World" could take if this news is true. Instead of shopping for booze, they could be shopping for baby things…ugh.
Advertisement