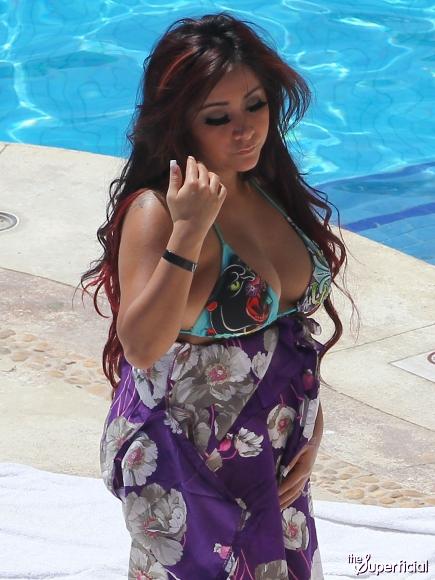 ♥ this photo!
Before I get into this post post I just want to say that I was going to do a post yesterday I had the entire article planned out and everything but life has a way of playing jokes on you so I was in a really bad mood yesterday and decided the safest thing to do was stay away from blogging because I might have said something mean that I would have ended up regretting and once it's posted on the internet there's no going back. I'm still in a bad mood today, even more so than yesterday. There isn't even a word to describe how I'm feeling. I really should be talkING LIKE THIS!!!! But you guys are awesome and I love you guys. You didn't do me anything so I'm not going to take out my frustration on you, but anyway I digress...
I had fun reading your opinions about Willow Smith's look last Tuesday when I first did Love it or Leave it so I decided to make it into a feature every Tuesday! Now I've bored you enough for this post so let's move onto this week's Love it or Leave it
 Let's talk about Snooki!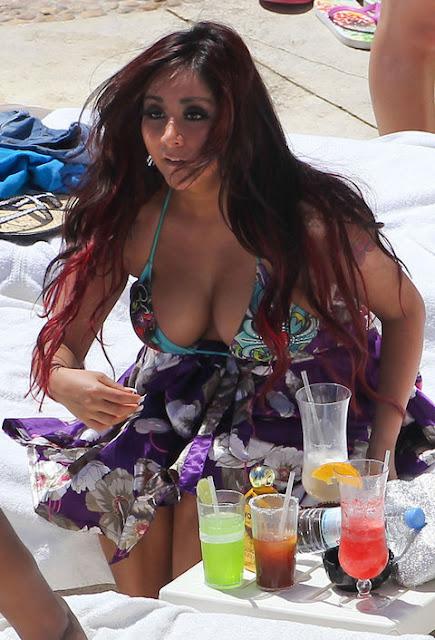 So ever since I saw this photo of Snooki on Fashion police I was in love with her look. For those of you that don't know, Snooki is one of the "stars" of MTV's The Jersey Shore and she got her own spin off with fellow cast mate Jenni JWOWW Farley. She recently announced that she's pregnant! Now I think she looks amazing in these photos. On Fashion Police they were talking about seeing her side boob because her bikini top is too small and I get that but this is Snooki we're talking about. I don't think I've ever seen her look more stunning. She's accustomed to looking...how to say this nicely? Umm like a hot mess! So as far as I'm concerned she's shown a lot of improvement.
 I'm looking forward to seeing her style evolve during her pregnancy. I have a feeling I'll be posting her looks a lot on Love it or Leave it every Tuesday. Oh and you know who else I love seeing pregnant? Jessica Simpson! I saw a photo of her recently and I just thought she looked amazing.
So now I want to hear your opinions on Mama Snooks. Do you love it or should we just leave it?