True Blood's Jessica, Deborah Ann Woll appeared on the Jeff Probst Show on Monday, November 26, 2012 with her boyfriend, EJ Scott. Below is a sneak peak providing a glimpse of their appearance.
The first video is the promo for the show that includes Deborah Ann and in the second, EJ talks about his disease, Choroideremia and about his running experience.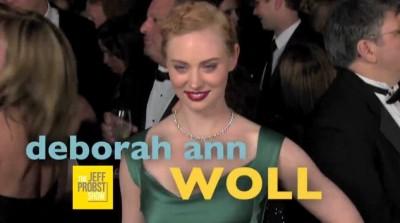 And, don't forget that we have three autographed gorgeous photos of Deborah Ann Woll and a signed copy of last summer's EW magazine with her on the cover up for auction over on Ebay. It's all to benefit the Choroideremia Foundation!


Place your bid on eBay: http://bit.ly/S57ehV
For more information about the CRF visit curechm.org or EJ's website ejscott.com.
You can support the fight for sight with a donation.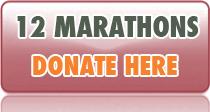 The Vault has joined E.J.'s team in support of his goal to run 12 marathons in 12 different states of the USA in 2012.
You can make credit card donations securely through our action page: http://www.crowdrise.com. All the money raised will count for E.J.'s grand total and your comment will also appear on E.J.'s Crowdrise page. Donations are tax deductible for US residents.
You can also donate directly and safely to the Choroideremia Research Foundation by credit card or Paypal using the PayPal button here below. Donations are tax deductible for US residents.
source: jeffprobst.com