Taking a much more streamlined approach to holiday window decorations than many of its neighbors, Calvin Klein has adorned its Madison Avenue flagship with a modern landscape by Snarkitecture with Art Production Fund.
View Slideshow
Slideshow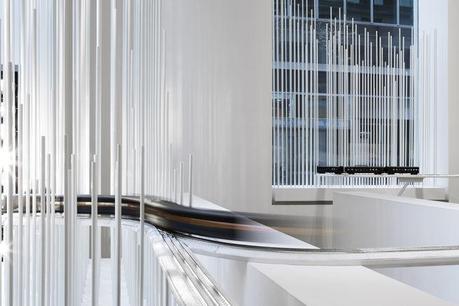 The display features hundreds of freestanding white rods that create a hyper-minimal snowscape.
Image courtesy of Noah Kalina.
View Slideshow