Mamoiada is a small rural town in the province of Nuoro and is famous for its carnival held in February. I recently had the pleasure of visiting this mountain town and it held up to my expectations. Follow me on a photographic journey to the heart of Sardinia – Mamoiada.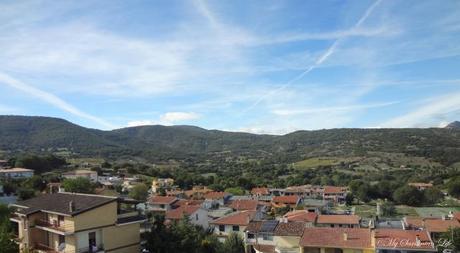 View of Mamoiada from the watch tower at Cantina Puggioni Giampietro.

Tzilleri = Bar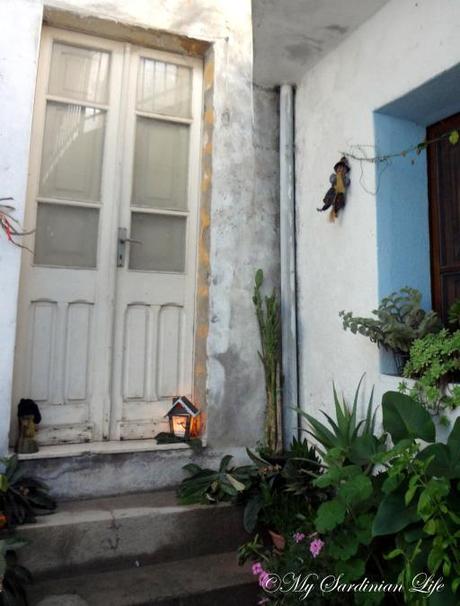 Beautiful old alleys and doorways.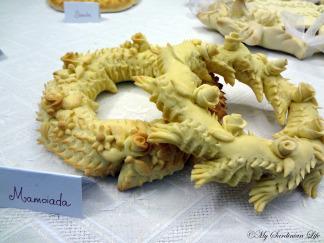 Typical bread for that special day.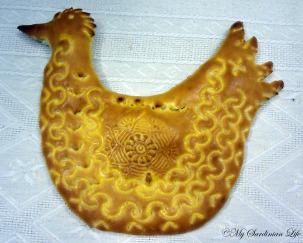 Patience and care goes into making this typical bread from Mamoiada.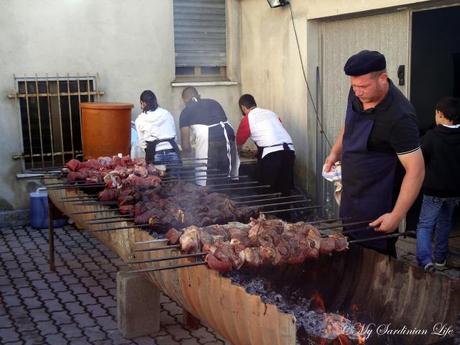 Roast Pecora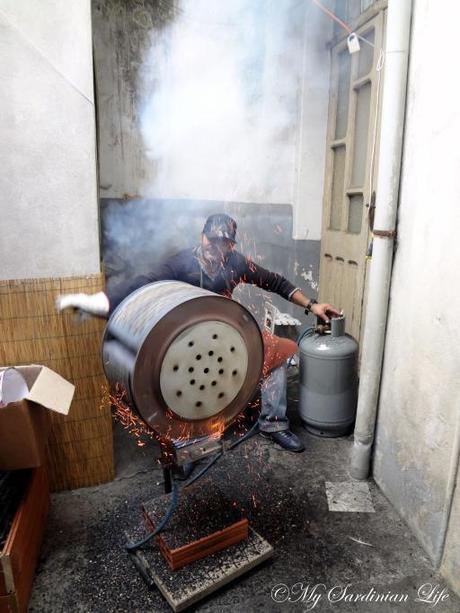 Roasting chestnuts.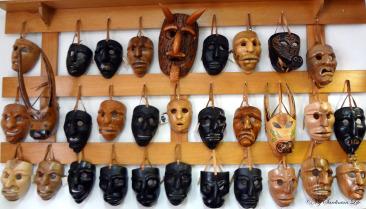 Hand-crafted masks.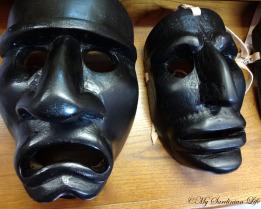 Masks of the Mamuthones.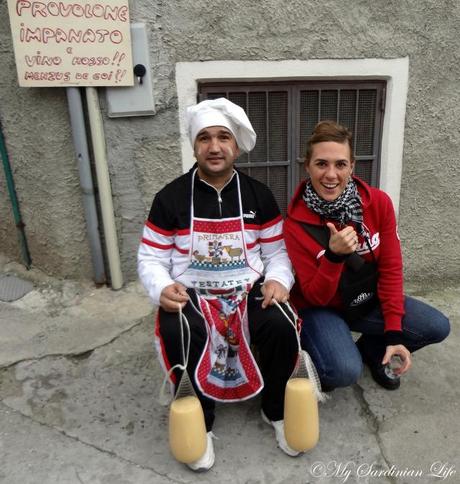 The most comical guy I've met in a long time at Mamoiada.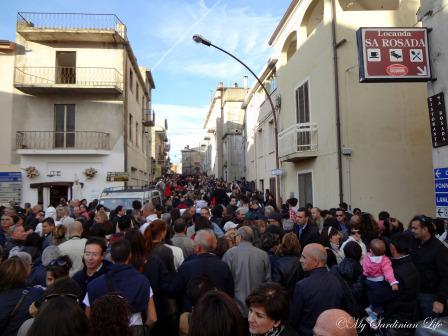 Tappas in Mamujada 2013
I'd like to personally thank the Mamoiadini for throwing such a BIG fabulous festival at the Tappas in Mamujada. From what I read there were about 25,000 people in attendance this past Sunday. Keep up the great work. I look forward to a return visit.
© My Sardinian Life/Jennifer Avventura. All rights reserved 2010-2013. All pictures, unless otherwise stated, are property of My Sardinian Life. Do not use without written permission.