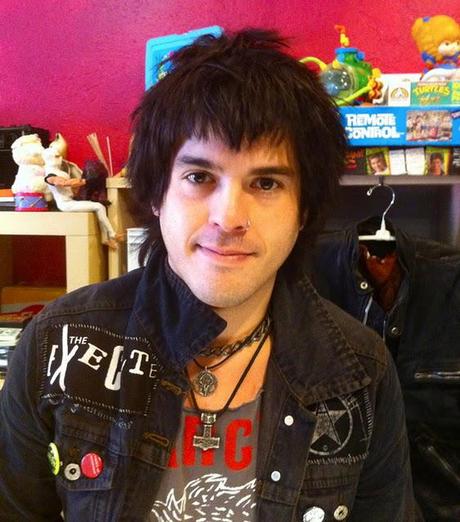 Punk Rock Lives and Smiles at Thunderhorse Vintage
This baby-face cool dude was working the counter at the Midtown's Thunderhorse Vintage last week, and I just had to snap a picture. I LOVE his style, his air of old school oi, with such freshly scrubbed punk-rock panache, but complete a big healthy dose of smile to go with. It seems the folks who work the Thunderhorse take a special delight of being both crazy friendly and looking super cool. 
If you wanna see some cool kids while shopping excellent vintage, go now! And tell 'em Street Style SACRAMENTO sent you.  
Thunderhorse Vintage
2522 J Street
Sacramento, 95816
HOURS: Monday 12-6 pm
Tuesday-Sunday   12- 7 pm
Bella Q is a writer + personal style blogger who loves her hometown of Sacramento. When she's not busy scouring the streets for street style you can probably find her at De Vere's Irish Pub, quaffing a cold one. Oh yeah, she blogs the Citizen Rosebud and is a contributor to CBS Local.