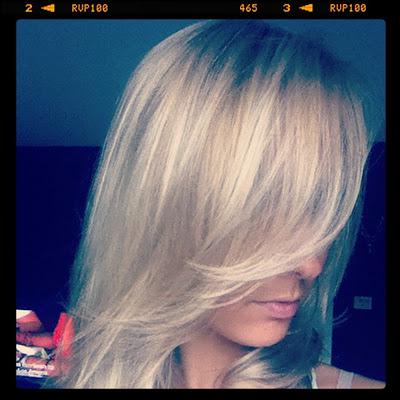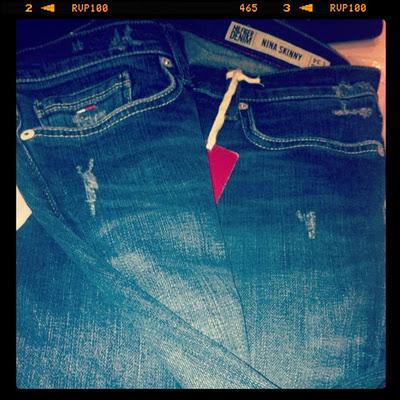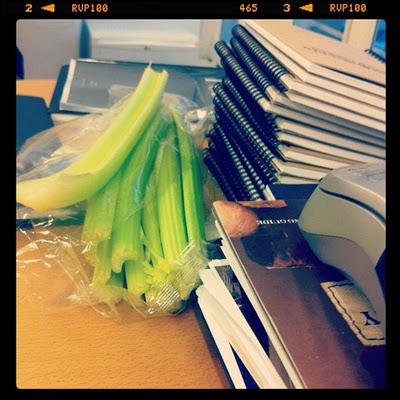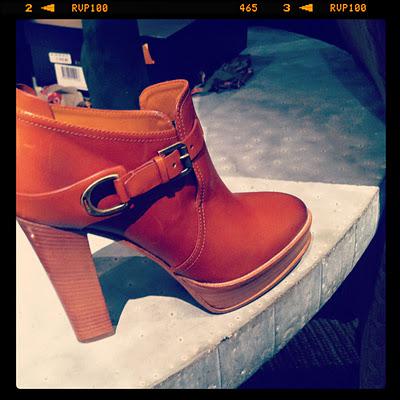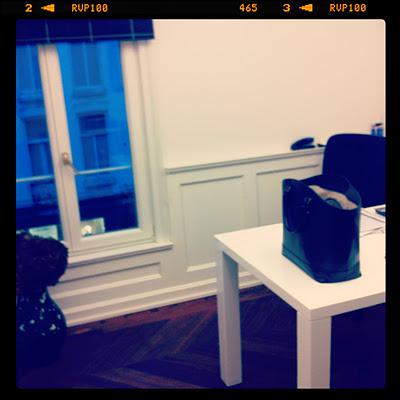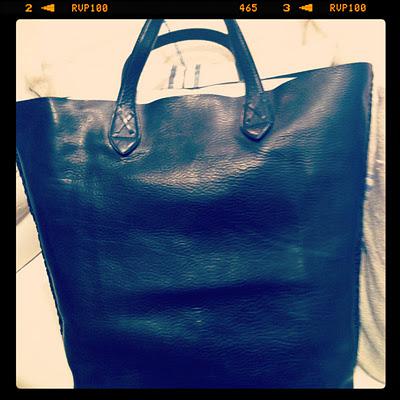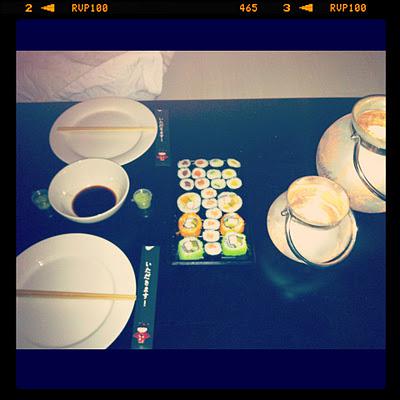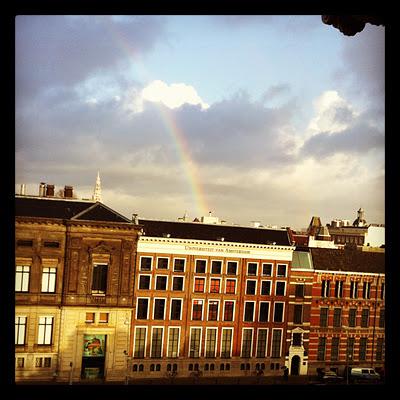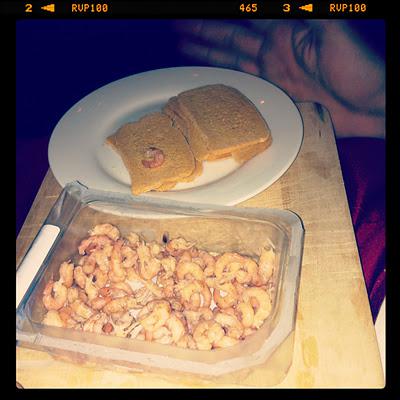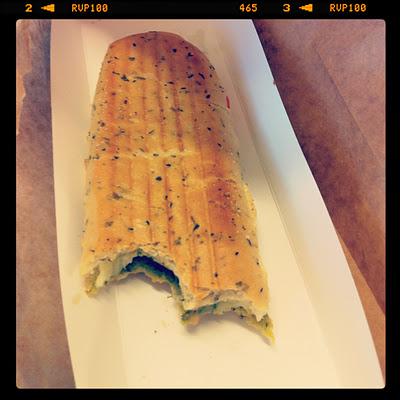 Food and fashion again this week. A snapshot diary shows you:
1. Already showed you my new haircolor, but this is the result after an extra toner threatment. The toner makes the color a little more ash blonde instead of the yellow glow which highlights could give you. It got also styled in a great way, and I immediately decided to buy the big round CHI brush to work with myself.2. My new 'Nevada' skinny jeans from Hilfiger Denim. Perfect color and used denim, fits so well!
3. Sellery for a healthy diet.... didn't like it so much. Smells delicious but tasted bad.
4. My crush, this was our first moment together. Took this photo to show my BF how wonderful these babies are and of course the fact that I must-must-must buy them!
5. My own private office for a day. It was nice to be in a different place and I got the chance to work above the Ralph Lauren store in the P.C. Hooftstraat. Nice to be in a different environment and meet other people. The store itself is already pretty but the office upstaires is great to work at!6. This Ralph Lauren Collection bag is mine now! Spotted this leather friend at the RL store and bought it. It actually is a bag for men, Purple label but I love the simple lining and shape. So why not wear it?You already spotted this one in my latest post 'leather and spikes'
7. Sushi dinner for two at home last sunday. We've spend the whole day watching movies, reading magazines and what better way to end the day with a sushi take out dinner?
8. Rainbows, they make me smile and give me such a positive feeling.
9. Having a thing for fish lately. Love these shrimps on Melboa toast , you should definately try it!
10. More food, as this was a delicious Panini Mozarella at work!