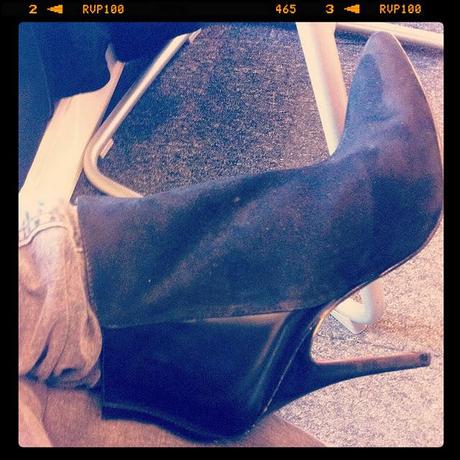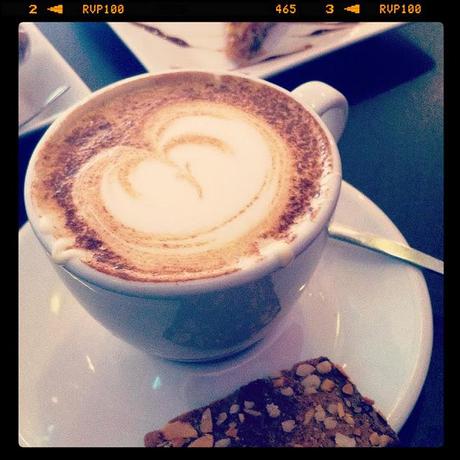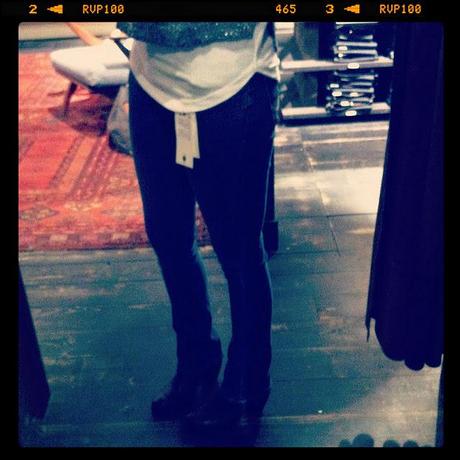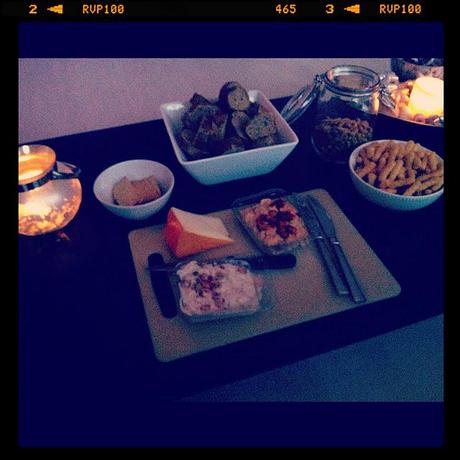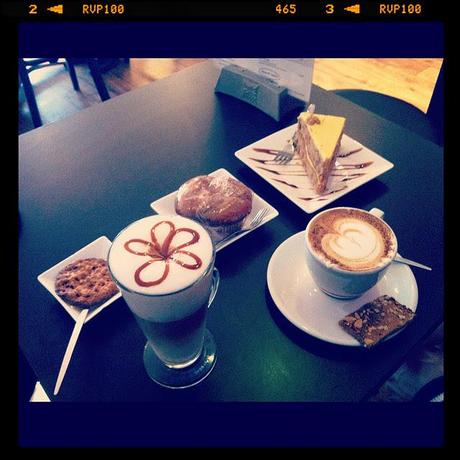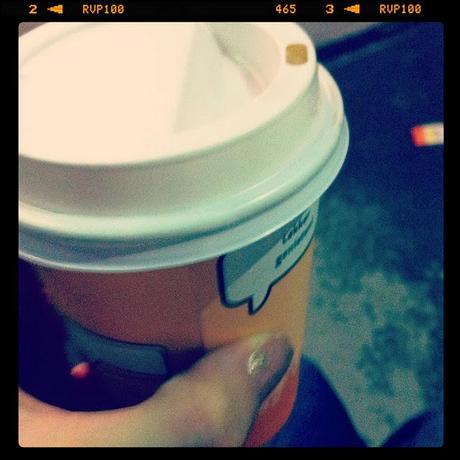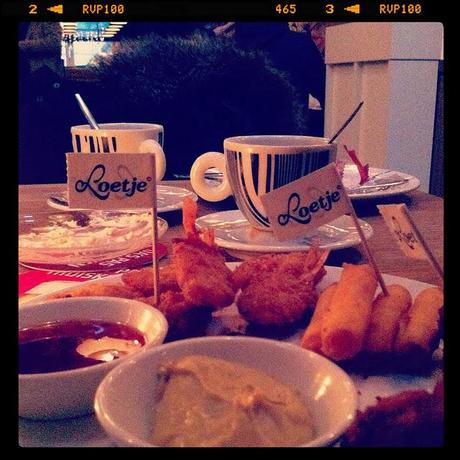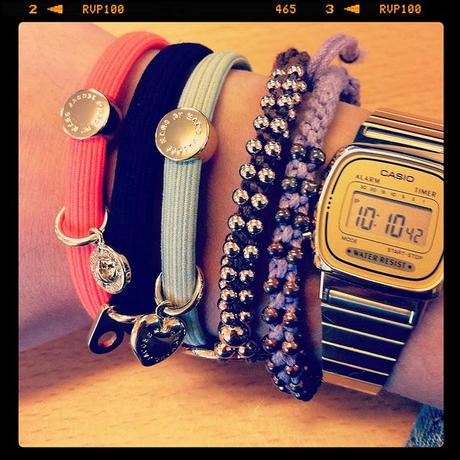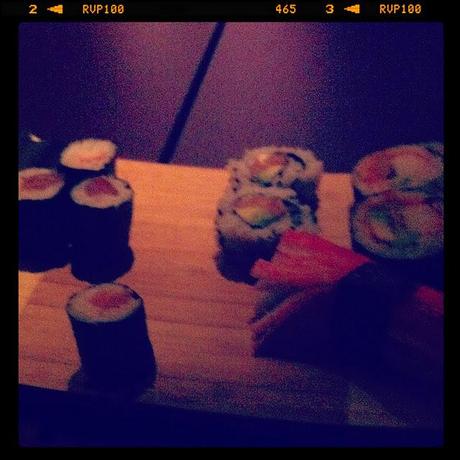 I would rather call this week snapshot diary a
Food diary
because some weeks of mine are filled with having
drinks and nice dinners
instead of just fashion. Yes,fashionable girls there is a whole world besides fashion but as a fashion freak it's sometimes hard to STOP thinking of what to buy, what to wear, what's hot, what's not.. I immediately admit : it's my addiction, it's a true passion.Fashion makes me happy, it's inspiring, refreshing and it's never the same. It's a way of expressing yourself and your feelings. To make a statement and to make you feel good about yourself.So I'll never stop following that passion, if it feels right: go for it right?
Well enough of the talking , take a look at some of my fav disches and some new purchases....
1. My new amazing
Zara ankle booties
. Spotted these on several blogs and found them at Zara on
SALE
. So I had no other option then to take these babies home with me. Promise to take good care of them ;-)
2. I heart
Cappuchino
, especially when it's from Marx O'Larry a
delicious Espressobar
at Almere. This one is called '
Snowwithe
' because of a thick layer of
white chocolate
on top of this cappuchino.
3. Bought a new pair of jeans at
Lee
(Wolvenstraat 8, Amsterdam) which my BF absolutely
dislikes
(I don't think he will like it either posting this here) but that's okay. It's a
bootcut jeans
with no special washing. Just
plain jane
. My BF doesn't like the bootcut and I must admit after wearing several skinny jeans it's difficult to get used to this cut. But hopefully I will proof him wrong and
rock this jeans
with some nice boots underneath!
4. Sunday
drinks and bites
at home. Nothing beter than a lazy sunday filled with drinks, bites, BF , couch and a feelgood movie. We both
love shrimps and other fish
, so that's what we usual eat on sunday with bread or toast. Yummy!
5. Carrot
cheesecake
, Cinnamon sugar
Muffin
, Caramel Macchiato and
Snowwhite
Cappuchino at Marx O'Larry. Need I say more??
6. Early morning
cappuchino
of to work. This was
last monday
. Normally I'm not getting any drinks in the morning, but this day the cappuchino saved my day. I was exhausted from
New years eve.
7. Having
shrimps and typical Dutch 'Bitterballen'
at a nice restaurant at Laren called
Loetje
. The also have the
best burgers
in the Netherlands that's for sure!
8. So happy with my new
arm candy
from
Marc by Marc Jacobs
. Three strings with cute little golden
charms
, engraved with the initials of Marc Jacobs. I love to wear these together with my vintage
Casio
and Barong bracelets
9. Eating sushi at restaurant
Kimono
in Almere. You should definately give this restaurant a try. They have doors at Amsterdam, Almere and Utrecht as far as I know and if you like
sushi
, fish , fresh vegetables and chicken (and a lot more) give it a go! Had a great dinner for a very
reasonable price
! Bon apetit.