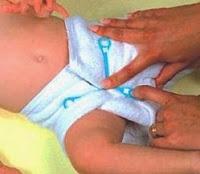 The quicker, safer way to fasten your baby's cloth diapers!
A must for a cloth diapering parent:
•
Easy-to-use, safer, and more reliable alternative to diaper pins.
•
Stays securely in place to ensure a comfortable secure fit.
•
Easy-to-care-for and can be sterilized in hot water
•
Stretchable non-toxic Snappi® hooks into the diaper material to make a strong closure.
Reg. $11.99, SALE - 1/$2.00, 3/$5.00!
Save now before they are all gone!-- BorntoLove.com
---
QUICK FREEBIE TIP:

Sometimes when printing coupons, you can hit back and print it again. Or you can change the number of copies in the pop-up print menu to print more. Click for more quick freebie tips
---
NOTE -
If any of the above links are not working or the freebies or coupons no longer available, please post a blog comment below and I'll edit it!
---
◊
Enjoying all the freebies? Want to keep up with the latest free stuff, deals, coupons, and other ways to save money? Subscribe to
Frugal Freebies'
email updates or RSS Feed
! - it's free!
◊
Check us out on Twitter, and join in the conversation of even more great freebies, deals and coupons on our
Frugal Freebies
fan page on Facebook and
Google+. We are even on Pinterest!
More Frugal Blogs and Websites:
◊
Born to Love: All your cloth diapering needs, and much more - naturally! We are strong advocates of the personal, social and environmental benefits of natural parenting.
◊
Frugal Baby Tips: Money-saving tips on diapering, diaper washing, safety, slings and baby carriers, toys, clothing, nursing, menstrual needs, traveling with kids, more!
◊
Jamberry Nails: The hottest trend in nail design. Get high-end nail art without the fuss of polish - or expensive salon visits! Like us on Facebook!
◊
Oshawa Journal: A Step Back in Time to the Village of Oshawa - historical family timelines, news clippings, birth/marriage/death/grave records, photos and stories of the people I am researching, as well as the history of streets and houses in the village of Oshawa.