Every chance we get, we take a trip to the city for a food bonanza. We love to go to all our favorite restaurants and order a couple items at each one. We all share the couple items, which allows us to go to three or four different places in one trip. We love it because it gives us the chance to eat several different things in one go. We decided this time to try a new place each time we go.
You can see our previous SnackaPaloozas HERE. This time we started in my favorite San Francisco neighborhood, The Mission, which is where I used to live. It was originally the Latino area of the city, but has recently become more of a mish mosh of cultures. 
The first stop was Balompie, where we ordered three types of pupusas.  A pupusa is like a really thick tortilla with filling inside. My favorite: bean and cheese! Yum. If you have never had a pupusa, I suggest you get one immediately. They are great.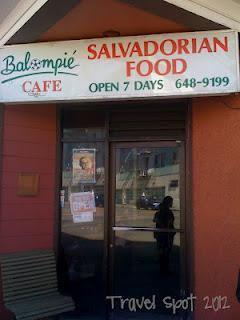 Next, we took a walk down Sycamore Street, where they allow street artists to do their thing, which results in some really fun stuff.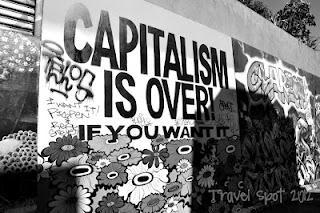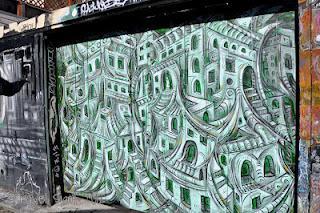 Then we went to Frjtz, a Belgian place with many beers, crepes, waffles and fries.  I was disappointed because they changed their fries from skinny ones to steak fries.  But the crepes are delicious!  And the bathroom mirror was amusing.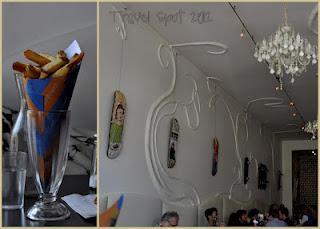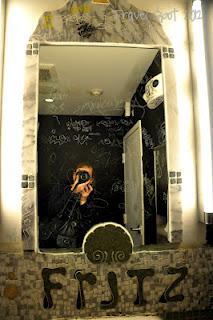 We try to get a little exercise between restaurants; this way we can eat more.
So we walked to the Bi-Rite Creamery.
There is usually a really long line, so we said that if the line was short, we would check it out. 
The line was short, so we got an ice cream.
Toasted Coconut.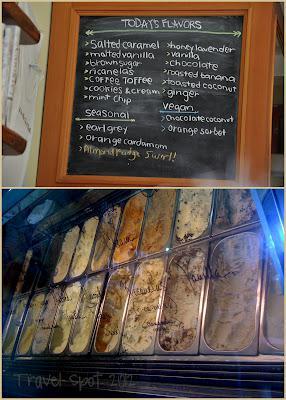 No trip to the Mission would be complete without a walk to Dolores Park, where you have an excellent view of downtown and the Mission Dolores.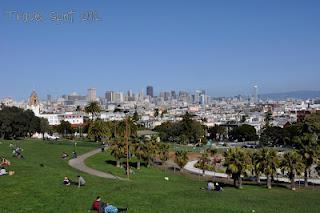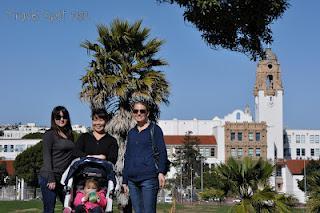 Last but not least, A La Turca, one of our favorites, which has some of the best hummus ever, as well as super great Pides, which is a cheese, meat and bread pocket.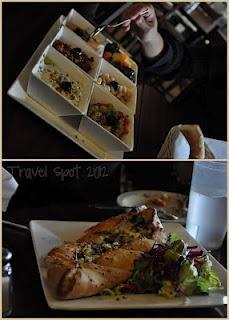 We totally stuffed ourselves with great food! Afterward, we could barely move. So it was a success! 
Have you ever had a pupusa? Do you prefer skinny or fat fries? What is your favorite ice cream flavor?