The recent news about Flash and the future behavior of the two most popular browsers, Firefox and Chrome, has raised a lot of concerns about Flash ads.
As you may know, the next version of Chrome to be released in September will pause all Flash elements that are not considered part of the main page content.
In the current version of Firefox, the Flash plugin is disabled by default due to security issues.
But there is no need to worry. Smart AdServer helps you easily and smoothly transition from Flash to HTML5!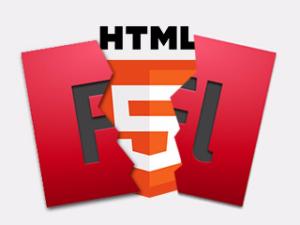 How?
Our solution is already HTML5-compliant. You can currently select from 20 of our HTML5-compliant templates to launch innovative HTML5 campaigns in just a few clicks.
We are also working to quickly launch a brand new HTML5 click management solution to make tracking clicks and multi-clicks easier than ever, following the IAB guidelines.
Stay tuned for more news at the end of August.
=> Learn more: 6 best pratices to optimize your HTML5 creatives