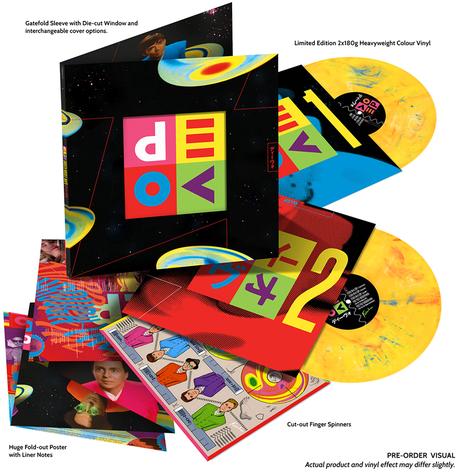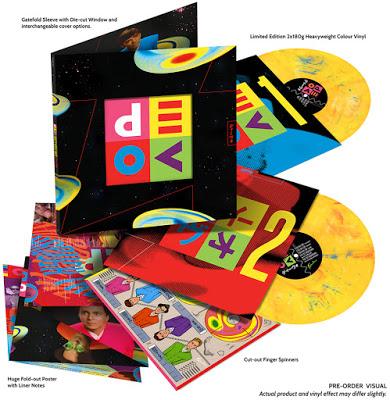 DEVO 'Smooth Noodle Maps' Deluxe 2LP/2CD Sets
Long out of print and never reissued, this year FUTURISMO invite you to snake through the chaos with a Deluxe limited edition of DEVO's 1990 album - Smooth Noodle Maps!
An underrated gem, Smooth Noodle Maps might oddly be the most anticipated of all DEVO's reissues. It's title being a direct reference to the brain was perhaps an irony to fans left underwhelmed at the time, yet over the years this album has become warmly regarded as a hardcore fan favorite. Whether you're a true believer or have just come to your senses, Smooth Noodle Maps will show you the way!
Inspired by the concept of chaos theory, a theme inherent in de-evolution itself, Smooth Noodle Maps paralleled DEVO's own dissolution of order, yet the albums tight conceptual elements (the art featured animations of chaos motion developed by a real lab) and arthouse pop make this a record hard not to love.
Though it may have foreshadowed a hiatus for DEVO, Smooth Noodle Maps is a joyous enigma, a record demonstrating a stronghold of captivating tunes such as 'Stuck In A Loop' and "A Change Is Gonna Cum', undoubtably hits in another time and space, whilst simultaneously playing off the arch humor and observation found on 'Jimmy' and 'Post Post-Modern Man', all dusted with an intelligence expected of the great D-E-V-O!
This year, FUTURISMO give every truly discerning DEVO fan the out of print release they've been been craving, the follow up to last years Total Devo Deluxe - a limited pressing of Smooth Noodle Maps Deluxe. Each gatefold LP set includes 2x180g limited edition coloured vinyl in the choice of 'Brain Drain', 'Postmodern Chaos' or 'Donut Glaze' as well as a 2xCD gatefold digipak version. 
Included alongside the original album are remixes, demos and unheard tracks unearthed from the archives. The records come in a die-cut gatefold sleeve that enables an interchangeable cover, contains a huge double sided poster with new liner notes by Gerald V. Casale, the LP version also contains a sheet of cut-out finger spinners.
Attention super fans! Ultra-limited bundles come with a squishy Smooth Noodle Brain!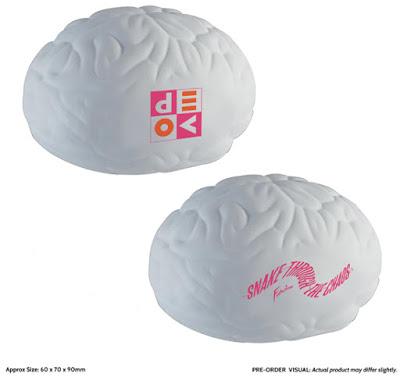 DEVO's Smooth Noodle Maps Deluxe is an essential addition to the collection of any spud stuck in a loop. This March it's time to get smooth...only while stocks last!
PRE-ORDER NOW at store.futurismoinc.com.
DEVOtional 2019 & 3rd Annual 5K DEVO DATES ANNOUNCED!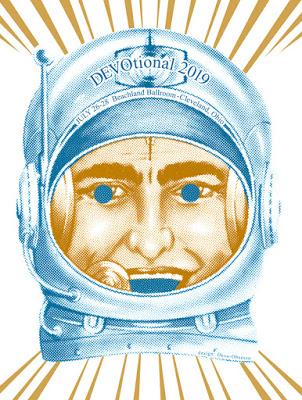 Our annual DEVOtional fan gathering for 2019 (and our 3rd annual 5K DEVO Race) is set for July 26/27/28. DEVOtional dates are 26th & 27th at Beachland Ballroom in Cleveland, OH. 5K DEVO race date is July 28th in downtown Akron.