This is my favorite dinner when I'm crunched for time recipe.  Its as simple as dumping everything in a pan and eating in a couple of minutes.
SMOKY POTATO SKILLET DINNER – serves 3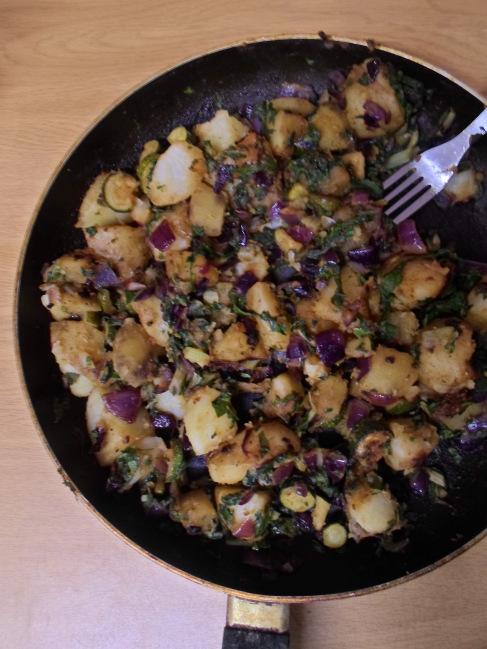 Ingredients
3 large potatoes, chopped ( I don't peel my potatoes)
1 large sweet potato, peeled and chopped
1 red onion, chopped
3 cloves garlic, minced
3 baby marrow chopped or 1 small zucchini chopped
2 cups spinach, finely chopped
2 tbsp olive oil
3 tbsp maple syrup
2 tbsp red wine vinegar
1 tbsp Dijon mustard
1/2 tsp liquid smoke
1/4 tsp thyme
1/4 tsp salt
1/4 tsp black pepper
Directions
Place potatoes and sweet potato in a pot and bring to boil, cooking till just tender.  Drain water and set aside.
In a large skillet heat oil and saute the onion, garlic and baby marrow ( till slightly browned. but not burned, 3 -4 minutes).  Add the potatoes and sweet potato and continue to cook for another 4 – 5 minutes.
In a small bowl mix the maple syrup, vinegar, Dijon mustard, thyme, liquid smoke, salt and pepper.   Add the maple syrup mix to the pan and stir making sure everything is covered in the sauce ( it should boil up).  Add in the spinach and allow to wilt.  Serve immediately.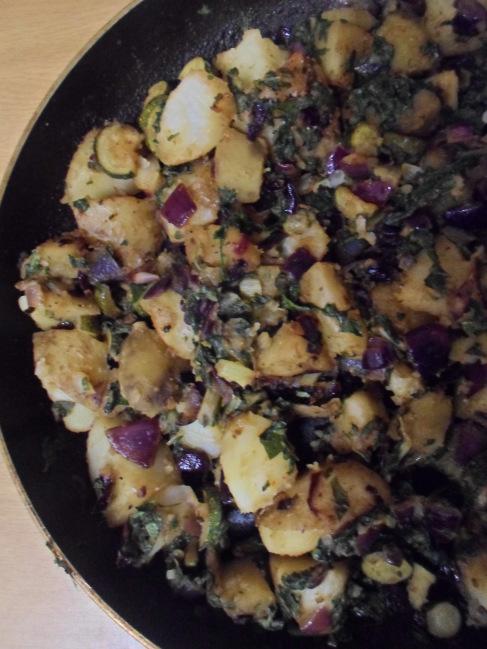 This is such a delicious, but simple meal.  That any picky eater will love.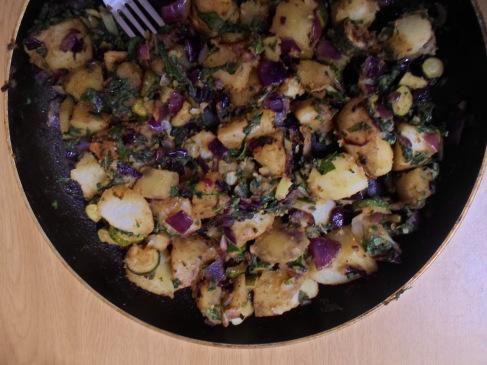 Happy Wednesday guys

Have a great day