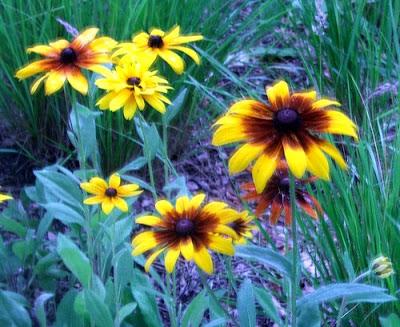 The birds are in flight, and the weather is starting warm. Just outside our window the frogs start are singing - and Spring is here. It's a time of renewal, when mother nature blankets the nation with wildflowers in a rainbow of vibrant colors. From flower festivals to Earth Day celebration and beautiful lush colorful country sides, you'll discover there are plenty of opportunities to view a variety of wildflowers. To welcome in the season our friend, Melanie, is sharing destinations that offer spectacular wildflower blooms.
Did You Know? - During National Park's Week there are plenty of activities to enjoy across the country! Among these park's is one the grand Great Smoky Mountains National Park that spans both western North Carolina and eastern Tennessee, and offers many choices for viewing wildflowers. The Greenbriar area is dogwood central, while the Chestnut Top and Porter's Creek trails are favorite hunting grounds for woodland flowers.
A favorite for many travelers to the area are the dogwoods, violets, and columbine flowers. Although, you'll also discover lush patches of Dutchman's breeches, phlox, bee balm, bleeding heart, trillium, bellwort, and coneflowers.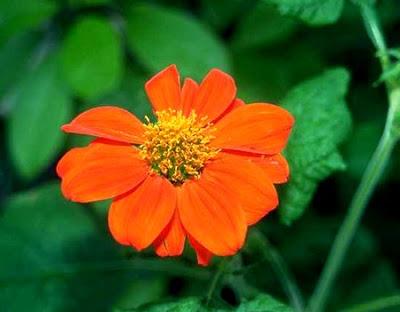 Extra Tip For Your Trip:
Check in at the National Park Service office for maps of wildflower walks and activities to join. They can also provide updates about which trails and areas are open or closed depending on weather and other factors.
For a place to stay check out Gatlinburg that has a abundance of places to stay. There are many on the quaint and colorful side, which often offer special's that have included a spring packages. One site we always visit is the Gatlinburg Convention and Visitors Bureau website for local deals. They have local links to lodging, events, and attractions as well, and are a great resource for planning your trip.
With spring blooms bursting across the country a visit to a local State or National Park is a great place to explore wildflowers and nature. And, National Park Week is celebrated in April, which is a time to join local programs and tours led by Park Rangers and staff. Check your state's local park's website or go to National Park Week website to view current news on upcoming events.
Plan Your Wildflower Viewing Adventure:
Plan your trip to the Great Smoky Mountains National Park, where you can view information on wildflower, and upcoming events.
Check with your local convention and visitors bureau for news on wildflowers destinations, festivals and activities to join. And, while in the Smoky Mountains visit the Gatlinburg Convention and Visitors Bureau website to view current events, attractions, and more to do on your trip.
Have a safe and memorable trip wherever your travels take you!
Do You Have A Favorite Wildflower? 


By Melanie Haiken