After such a positive response to my Ugandan vegan peanut stew recipe that I shared last week, I couldn't wait any longer to share the perfect side dish to serve with it – this smoky matoke recipe.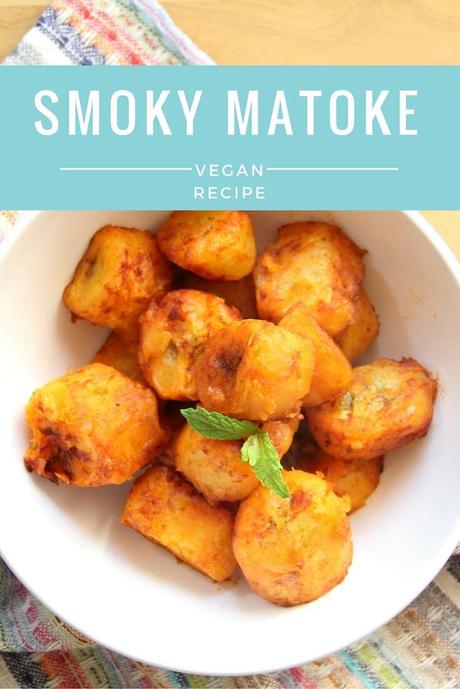 Matoke is a starchy green banana, sometimes known as the 'cooking banana'. As its nickname suggests, matoke must be cooked first, usually either by boiling or steaming it.
As the Ugandan staple food, you see matoke growing in just about every corner of the country, huge bunches being transported by truck, by bike and by foot, and pile after pile for sale on the side of every street and in every market. In fact, matoke is so central to Ugandan cuisine, that some Ugandans might say a meal isn't a meal without matoke.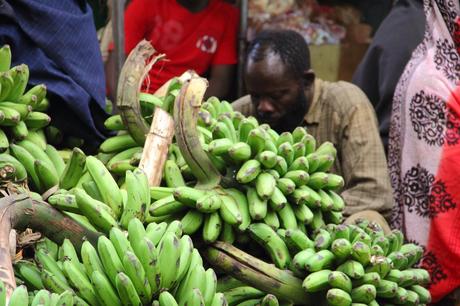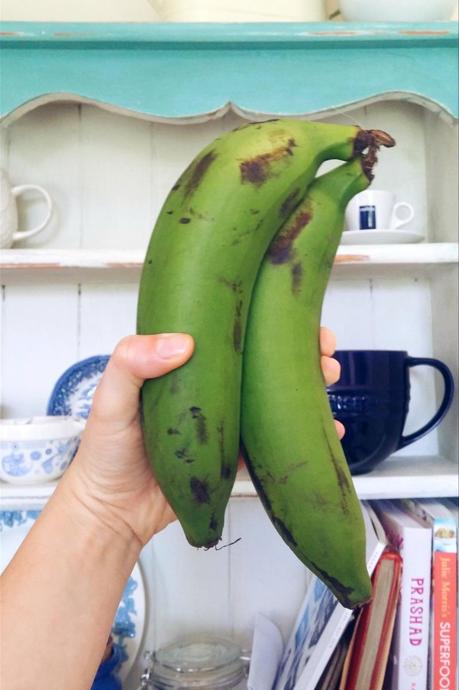 Naturally, once I got back from my trip I was keen to try cooking up some matoke recipes for myself. I didn't have any trouble getting my hands on some matoke at an international supermarket, but if you struggle to find any then you could use plantain or unripe bananas to recreate this smoky matoke recipe and skip the steaming step.
Once I had got my hands on some matoke, I found them unexpectedly difficult to peel. After struggling for a few minutes, genuinely unsure how to get the skin off them, I resorted to a quick online search. That was where I learnt, a little too late, that you need to coat your hands in a light layer of oil to prevent staining from the juices, otherwise you'll end up with stained fingertips like I did!
Here's how to peel matoke:
Rub yours hands with a little oil to create a protective barrier
Cut off both ends of the matoke
Using a sharp knife, score the skin lengthways at 2cm intervals
Peel away each length of skin or push it away, using your thumb to slide underneath as you go
Trim away any remaining rind
Fortunately, once you have peeled the matoke, making this smoky matoke recipe is delightfully simple. You do need to soak the matoke briefly in lemon juice to prevent it turning brown, but once that's done it's simply a case of steaming it for fifteen minutes then popping it in a frying pan with some dairy-free margarine and smoked paprika. I've basically given away the entire 'method' there, haven't I?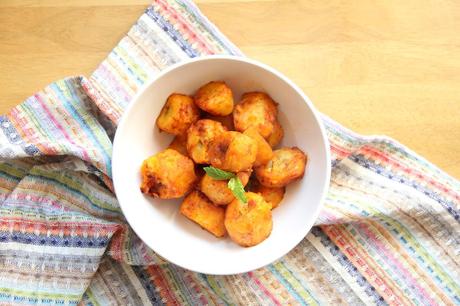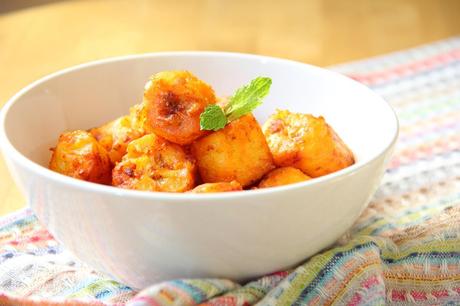 Smoky Matoke Recipe | Vegan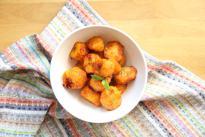 Save
Print
Prep time 5 mins Cook time 25 mins Total time 30 mins   Author:
The Tofu Diaries
Recipe type:
Side dish
Cuisine:
African
Serves:
4
Ingredients
2 fresh matoke
2 tsp lemon juice
1 tbsp dairy-free margarine or coconut oil
1 tbsp smoked paprika
Method
Remove the skin from the matoke and cut each one into three pieces.
Fill a bowl with cold water then add the lemon juice and matoke. Soak for a few minutes to prevent the matoke turning brown.
Drain and place in either a steamer or a colander placed over a pan with 2-3cm of boiling water in. Cover and steam for around fifteen minutes or until the matoke is soft but not mushy.
Place a frying pan over a medium-high heat and slowly melt the dairy-free margarine. Meanwhile, remove the matoke from the steamer and carefully slice into pieces around 2cm thick.
Place the matoke into the pan of melted margarine. Stir frequently until the edges begin to crisp up. Mix in the smoked paprika, ensuring the matoke is fully coated. Continue stirring and cook for a further two minutes then serve.
3.5.3208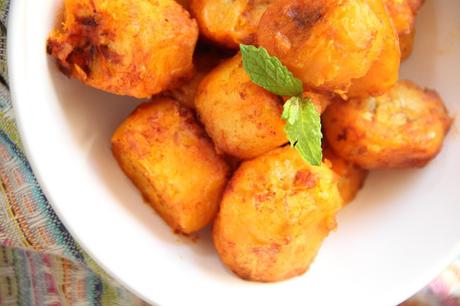 Are you a fan of smoky flavours? Then you might like these other smoky vegan recipes:
Smoky Vegan Stuffed Peppers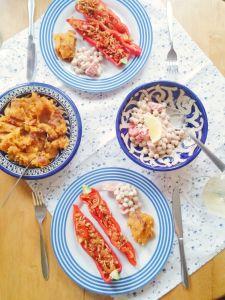 Smoky Slow Cooker Tempeh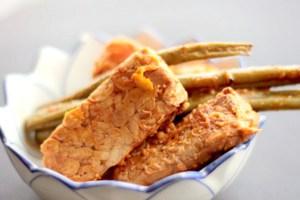 Tofu Chorizo & Lemon Cauliflower Rice