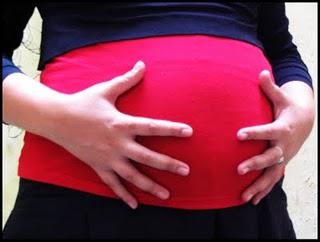 I think most people know it's dangerous for the baby's health if you smoke while pregnant. It can cause the baby to die or be born prematurely or have lung problems later in life. The list goes on and on. Don't even have one cigarette while you're pregnant. It's not worth a few minutes of nicotine. This WebMD article looks at ways to stop the habit while you're pregnant. The NBC article talks about a new problem that stems from women smoking while they're pregnant.
WebMD on Risks of Smoking while Pregnant
FROM NBC:Women who smoke during their pregnancy may negatively affect their children's cholesterol levels. Australian researchers discovered that by the age of eight, children born to mothers who smoked while expecting had lower levels of HDL or 'good' cholesterol .... when compared to kids of non-smoking moms.
The effect was the same regardless of the child's exposure to smoke after birth, indicating the damage is done in the womb. Researchers say even at a young age, low levels of HDL cholesterol could cause a serious impact on health later in life. In fact, they estimate these children could have a 10 to 15-percent higher risk for coronary heart disease in adulthood.
-NewsAnchorMom Jen
Skin Dimensions, SB products are manufactured with Pharmaceutical-Grade ingredients. Products are not just "Feel Good Products," as they contain unique and innovative ingredients in concentrations that can assist you in the achievement of your own personal skincare objectives. Our products contain higher percentages of Glycolic, Vitamin A, C, E, Co-Q10, green tea, than what you can usually purchase over the counter.