When the mother of a missing two-year-old girl is seriously injured in a suspected terrorist attack in Oslo, crime-fighting duo Blix and Ramm join forces to investigate the case, and things aren't adding up ... The second instalment in the addictive, atmospheric, award-winning Blix & Ramm series.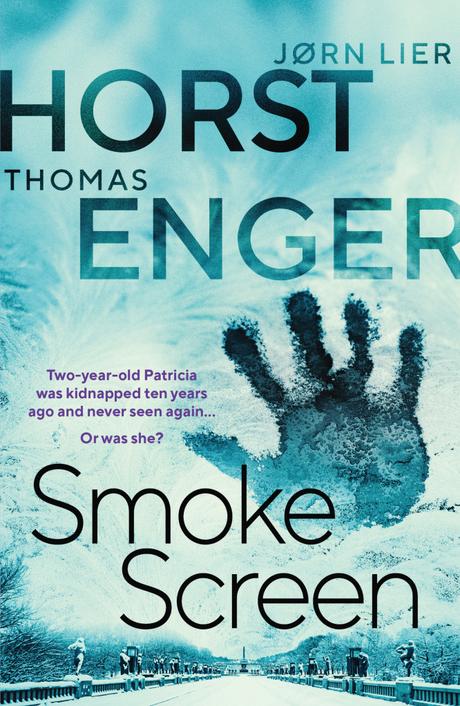 Oslo, New Year's Eve. The annual firework celebration is rocked by an explosion, and the city is put on terrorist alert.
Police officer Alexander Blix and blogger Emma Ramm are on the scene, and when a severely injured survivor is pulled from the icy harbour, Blix instantly recognises her as the mother of two-year-old Patricia Semplass, who was kidnapped on her way home from kindergarten ten years earlier ... and never found.
Blix and Ramm join forces to investigate the unsolved case, as public interest heightens, the terror threat is raised, and it becomes clear that Patricia's disappearance is not all that it seems...
***
The heavy iron door at the end of the corridor slammed shut. PROLOGUE, 1 JANUARY 2019
***
(@OrendaBooks, 18 December 2020, 315 pages, ebook, copy from the publisher and voluntarily reviewed, #BlogTour 28 February)
***
***
I tend to really enjoy Norwegian crime fiction. There's something darker and gritter about it that makes it stand out from most other crime fiction. The blurb sounded really good and I was looking forward to reading the book. I loved Smoke Screen. The title of the book fits the plot perfectly as nothing is what it seems and there's so many different things going on and misdirection. Like my favourite kind of thrillers, this book is full of twists and turns, great characters and the intense plot is perfectly placed. This is a corker.