Another year is nearly at an end, so let's ring in the New Year in style and welcome 2015 with some sophisticated celebratory party food.
2014 has been a great year, especially for food. But it's not quite over yet! Here's some party food ideas to help make your New Year celebrations extra special:


Prawn Cocktail Shots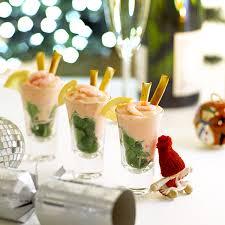 If you're entertaining guests this New Year's Eve, these prawn cocktail shots are perfect light and flavourful appetizer. Combine John Ross Jr. luxury prawn cocktail with a bed of lettuce of your choice (we've chosen watercress here as it looks so pretty), add a slim slice of lemon and Italian breadstick garnish, for a subtle seafood flavor and a visually appealing appetizer.
Smoked Salmon Blini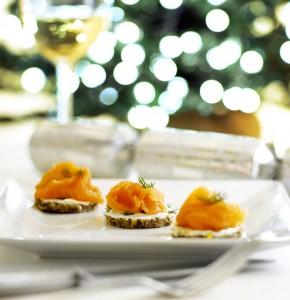 These beautiful blinis are little bite-sized pieces of heaven. The delicate flavor of our smoked salmon, blends seamlessly with a thick and creamy cheese and the crunch of homemade rye toast – a touch of chive gives it an added punch. They're a popular Christmas and New Year canapé, ideal for entertaining.
Smoked Salmon, Frizze and Sour Cream in Bamboo Cones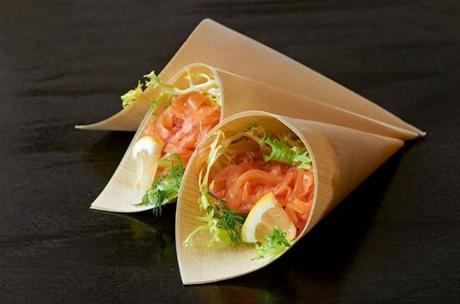 Finger food can get a little messy sometimes, but you can add a fine dining touch to proceedings with these sensational smoked salmon bamboo cones.
You and your friends can dine like royalty as you ring in 2015 with this dainty dish of shredded smoked salmon, fine curls of bright green frizze lettuce and sour cream in wafer thin bamboo wraps.

Smoked Salmon and Lettuce Mini Bagels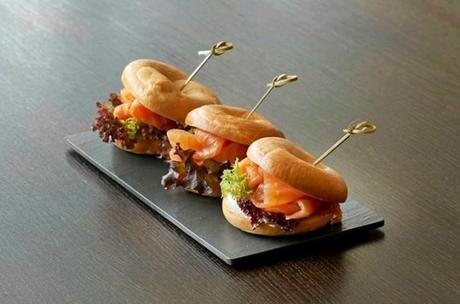 Cream cheese and smoked salmon bagels have long been a late morning delicacy, loved by all. So why not shake things up a little and serve this breakfast favorite during your soiree with a light and modern twist.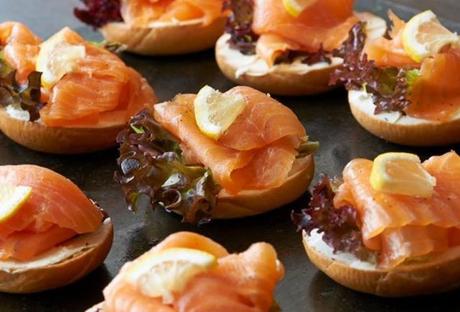 Create these delicious mini bagels with a thin layer of cream cheese, fresh green leaves and the zest of a lemon. You can make them even better by serving to your guests alongside a crystal glass of your finest chardonnay. The oaky undertones of this wine will emphasize the smooth flavor of the cheese and show off the fish to its very best.
Whichever of these finger foods you serve to your guests this New Year, ensure you're using only the best smoked salmon for the finest dining experience. These fine foods will make for an enchanting experience of melt-in-the-mouth flavours.
John Ross Jr. offer only the highest quality traditional fine foods from Scotland and is especially known for smoked salmon. If you are trying any of these recipe ideas make sure to get your ingredients from John Ross Jr. – you won't be disappointed.