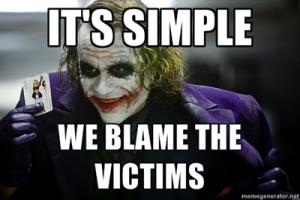 Stratford mayor: critics waging 'smear campaign'
John Burgeson
Updated 11:13 pm, Wednesday, April 29, 2015
"The group seeking to scuttle the sale of the waste treatment plant on Birdseye Street is dealing in half-truths and staging a "smear campaign," according to Mayor John Harkins." http://www.ctpost.com/local/article/Stratford-mayor-critics-waging-smear-campaign-6231794.php
We are amazed at our great good fortune. We have been treated to several statements lately from Harkins/Decilio that have appeared in the friendly and uncritical local print media. We, of course, will analyze the statements in detail below.
However, we would take a moment here and discuss the purpose of municipal government. This mayor has stated repeatedly that Stratford should not be in the "business" of waste water treatment. We ask, why not? How dissimilar is it from solid waste management. Does that go next? How about fire protection, traffic control, crime, emergency medical services or education? Should municipal government be in those "businesses" either? Why do we need municipal government at all? According to Harkins, we don't. We as residents we be much better off if private corporations sold us these services for profit. That way we could "vote" by refusing to "buy" these services. We could just let our houses burn down because Fire Department Inc., charges way too much. Or we could refuse to use Stratford EMS Corp because maybe the heart attack will just get better on its own.
An herein lies the problem. Once we sell off municipal services, in this case to the lowest bidder, there will be nothing like the competition that exists in a retail market. The rate we pay will be whatever the company says we pay.