Simple, flavorful, and a well-rounded meal, these smashed white bean and spinach quesadillas can work for lunch or dinner! With creamy mashed cannellini beans, cumin, ground coriander, spinach and feta cheese, they are perfectly spiced, crispy on the outside, and soft and creamy on the inside.
Quesadillas are my go-to when I need a quick and easy meal. From a basic healthy chicken quesadilla to these vegetarian sweet potato black bean quesadillas, I love how you can get creative with the fillings!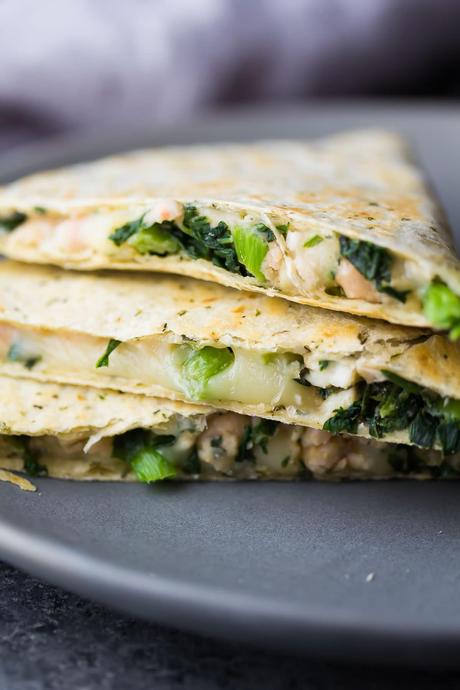 These smashed white bean and spinach quesadillas are definitely not the usual quesadilla flavor profile, but I think you're going to absolutely love them!
You'll ♡ smashed white bean quesadillas because
they are simple to prepare and can be on the table in under 30 minutes
they are vegetarian yet protein-packed
you can make them ahead and freeze for easy meals
Recipe video
Watch the video below to see exactly how I prepped these quesadillas. It's so easy! You can find more of my recipe videos on my YouTube channel, or on Facebook.
Continue reading:Smashed White Bean & Spinach Quesadillas (Freezer Friendly)