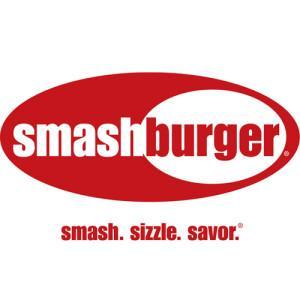 When you think of Smashburger – think fast casual, fresh ingredients, cooked to order, and excellent value, and great service!
· Smashburger serves up big, smashed to order 100% Certified Angus Beef burgers with toppings that are fresh, unique, and free.
· Smashchicken is served grilled or crispy, on your choice of 4 different types of freshly toasted artisan buns or a lettuce wrap, and also comes with all of the fresh and unique Smashburger toppings.
· Don't forget our fresh, made to order salads, and our hand patted Black Bean Burger!
· The Smashfries, sweet potato fries, and the haystack of fried onions are but a few of the delicious, made to order sides customers enjoy!
· Round that out with a 100% old fashioned, handmade Häagen-Dazs milk shake, and you have the Smashburger experience!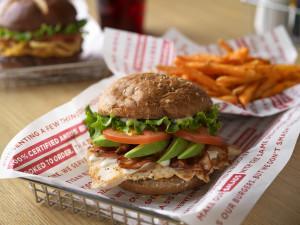 · We offer a cheery, bright and clean dining environment along with pleasant, customer oriented service.
· Our food is brought to the table so folks don't have to stand around and wait. It is served in a stainless-steel wire basket, not in a paper bag. And folks get a real knife and fork (not plastic).
Better burgers – Each burger begins as a rolled-up "meatball" of one-third-pound* Angus beef. That meatball is slapped on a hot buttered grill, where it's literally "smashed" with a custom-made spatula that presses it onto the grill. This process sears in the juices so that the burger cooks in its own juices — so it's more tasty. *You can also order a small burger (quarter pound) or a big burger (half pound).
Unconventional sides – Besides conventional fries, Smashburger also sells sweet potato fries and the house-specialty Smashfries, which come tossed with rosemary, olive oil and garlic. Then, there are the Veggie Frites. These are for the ultra-health-conscious — flash-fried carrot sticks and green beans, seasoned with pepper, that can serve as a better-for-you replacement for French fries.
Awesome shakes, malts, and floats – All made with Häagen-Dazs ice cream. When shakes are brought to the table, customers also are handed the canister that the shake was made in — with the remainder of the shake.
We strike a balance between quality and value. Although the food we serve is extremely high quality, our burgers start at only $4.99. So while they cost a bit more than typical fast-food fare, they are around half the cost of burgers at the trendy, independently owned "burger boutiques."
Smashburger is here to stay. We are among the top 10 in fastest growing chains by sales and we were recently named named America's "most promising company" by Forbes.
There are 6 burgers offerings on the menu, including the Classic Smash, Avocado Club, BBQ Bacon & Cheddar, Spicy Jalapeño Baja, Spinach Cucumber & Goat Cheese, and Truffle Mushroom Swiss. Also, Smashburger's mission is to think and act local. So every market has specialized burgers created for and sold only in that market. Our regional offering is the Georgia burger – which has Williamson Bros.® BBQ Sauce, Wicked® Pimina cheese, and coleslaw on an egg bun. You can also create your own burger by selecting from our menu of over 20 toppings and 4 artisan buns. You can also order these sandwiches with grilled or crispy chicken instead of a burger. Finally, for the veggie lovers out there we have 4 fresh salad selections and a delicious Avocado Ranch Black Bean Burger with fresh avocado, pepper jack cheese, lettuce, tomato, and ranch on a multi-grain bun. Here's a link to the Georgia menu: http://smashburger.com/wordpress/wp-content/uploads/2014/03/Smashburger_Atlanta_GeorgiaBurger.pdf
Some interesting facts:
Our founder, Tom Ryan earned a PhD in flavor and fragrance chemistry from Michigan State. He also created McGriddle, Dollar Menu, Stuffed Crust Pizza.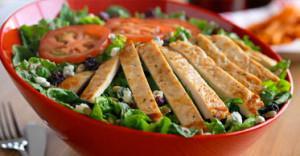 We have secret menu items: fried pickles, FidoSmash (unseasoned hamburger patty for your dog, served in a dog bowl).
There is still no truly national player making healthy and fresh better burgers. There are some big regional players like Five Guys and In & Out Burger, but no one's grabbed the national brass burger ring. Smashburger wants to become the Starbucks of burgers.
Award Winning Concept – Smashburger was crowned No. 1 in Fast Casual magazine's prestigious "Top 100 Movers and Shakers" list for 2014. This award follows a No. 6 ranking on Forbes' "America's Most Promising Companies" list this year, and a No. 2 ranking on the Franchise Times "2014 Fast & Serious" list of smartest-growing brands. Smashburger is a leading fast casual "better burger" restaurant with more than 272 corporate and franchise restaurants operating in 30 states and five international countries. And Gourmet Magazine just named Smashburger Founder Tom Ryan one of America's Top 25 food entrepreneurs.
We just added online ordering to our repertoire on July 1. You can go to www.smashburger.com and place your order. It will be fresh and ready when you get there. No more waiting whether you want to dine in or carry out.
Specialty items we offer include: Udi's gluten free buns, Honest Tea, Honest Kids apple juice, Horizon organic milk, Vitamin Water.
Smashburger has over 270 locations nationwide. There are currently 5 locations in the Metro Atlanta area, as follows:
Smashburger #1151 (Buckhead)
2625 Piedmont Rd NE, Suite 34A
Atlanta, GA 30324
Phone: (404) 237-2374
Fulton County
Smashburger #1152 (Johns Creek)
9775 Medlock Bridge Rd, Suite A
Johns Creek, GA 30097
Phone: (770) 497-6274
Fulton County
Smashburger #1153 (Alpharetta)
5530 Windward Pkwy, Suite C310
Alpharetta, GA 30004
Phone: (770) 754-0554
Fulton County
Smashburger #1186 (Kennesaw)
440 Ernest Barrett Pkwy, Suite 16
Kennesaw, GA 30144
Phone: (770) 427-4141
Cobb County
Smashburger #1187 (Sandy Springs)
6080 Roswell Rd
Sandy Springs, GA 30328
Phone: (404) 257-1557
Fulton County

Taty (78 Posts)
Tatyana is Lithuanian born graduate of Vilnius University Law School where she successfully practiced law, and created a widely read European Fashion Magazine. In the United States, since becoming a citizen, Tatyana has been a successful Commercial and Mortgage Lender at Bank of America, a licensed Financial Advisor, and the founder of The Georgia Commerce Club which is the largest privately owned chamber in the Nation. As a Real Estate Agent she brings her marketing and networking skills and some European Style and Fashion to help her clients find their perfect home.