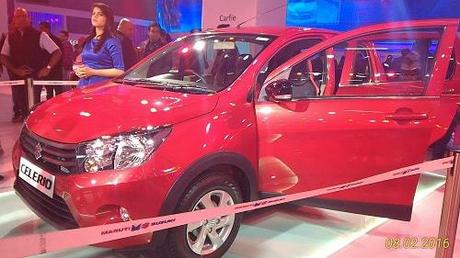 It is heartening to see more and more brands adopting a consumer-centric approach and going the extra mile to make the consumer feel cared for. One of the ways brands are doing this is by making sure of better customer care facilities. And the technology, especially smartphone technology, is helping in even that.
Yesterday, I visited the Auto Expo 2016. The crowd there was such that I did not dare to stay for much time. But I did visit the Maruti Suzuki stall and did the all-important work of taking selfies with the cool cars.
Well, it sure was exciting to see the shiny new cars. But I, as a technology blogger, was also happy to learn about two new smartphone related features that Maruti owners can take advantage of.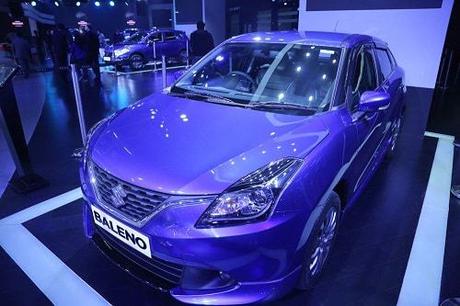 The first of these is the Apple CarPlay entertainment, communication and navigation system. Maruti Suzuki Baleno concept car that was showcased at the Auto Expo is the first Indian car to use this system by Apple. As you can perhaps guess, the system connects with user's iPhone. It brings the iPhone's interface to car's multimedia screen and makes it easy for the user to access various features of the iPhone, including the voice assistant Siri.
The CarPlay system can accept voice commands (using Siri) through special steering-mounted button. It can also be controlled via touch screen and through other buttons in the car. The CarPlay system, aided by Siri, can be used to make calls, type messages or have them read out, and of course, listen to music, podcasts and even audiobooks.
The good thing is that although the Apple CarPlay is best suited to Apple devices, it can also be used with Android and Windows mobile devices.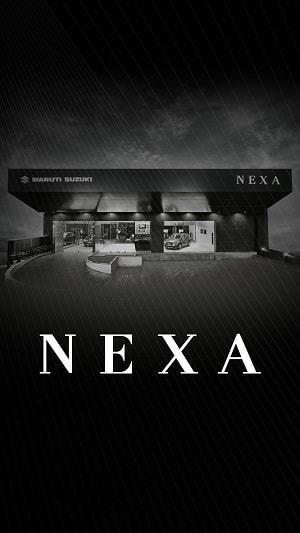 Another way by which Maruti is trying to make their customers feel special is through their new sales channel, Nexa. Through Nexa, the company aims to provide their premium customers a higher level of purchase and customer service experience through more high-class hospitality and service. For the 'My Nexa' privilege card holders, Maruti has also made available Nexa accessories and services like Valet parking and Nexa Concierge.
To enable their Nexa customers to enjoy a more convenient and quicker customer care services, the company is again taking the aid of smartphone. Maruti already has customer service apps like Maruti Care. But now they have launched the Nexa app too. This, I guess, is only for the owners of Maruti's luxury grade vehicles. The app is available at Google Play, Windows and Apple app stores.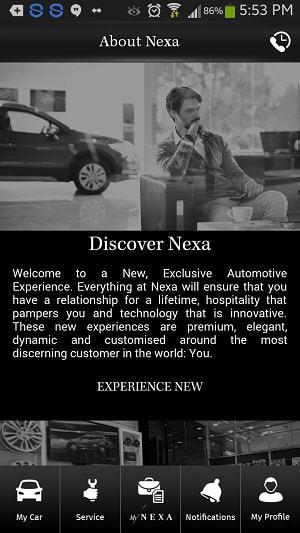 The advantages of the Nexa app are:
It provides personal 24*7 accessible NEXA account with instant notifications and updates.
It gives an easy access to the vehicle information and car manual
It helps in planning the service visits in advance with "Service Appointment".
It allows users to Swap and browse MyNEXA points history in one go
It helps the user in experiencing the real world of NEXA with the upcoming events.
Most importantly, the Nexa app makes it convenient for the user to seek On Road Support, anywhere and anytime.
As of now, I guess these cool features are only for the premium car owners. But I do hope that soon, even the owners of small cars will be able to enjoy this kind of technology and special care.