I love traveling around Europe – I've lived in a few places in Europe and spent a lot of time traveling. From the coolness that is Berlin city, to the beautiful beaches of Croatia, Europe really offers a lot in such a small space. Whether it's your first time to Europe, or you've been a few times before, here are some helpful tips to make your next trip even more magical.
1. Make Sure You Have Health Coverage
Whether you buy travel insurance or are from somewhere in the EEA that allows you coverage in Europe, ensure that everything is up to date. Most travel insurance policies require that you purchase the insurance well in advance before you leave. If you're a EEA member make sure that your EHIC Card is up to date and with you. Lost or expired cards do not allow you to receive subsidised or free healthcare when overseas. Most of us would prefer not to come home with a big bill! So keep to bringing home only photos and souvenirs and ensure your health coverage is in order before you go.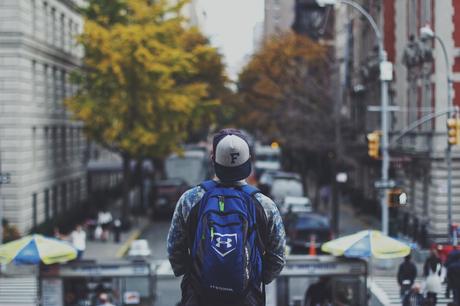 2. Go East
Often Eastern Europe is overlooked but there are so many benefits to going East. Countries such as Romania, Hungary, Slovenia and Croatia have so much to offer and many of them are much more affordable. While the Czechs and Polish wouldn't consider their respective countries 'Eastern Europe' (probably more Central Europe) I still consider them to both have a great East feel and Prague is definitely one of the most underrated cities in the world.
3. Check Out Cultural Events
There's almost always something going on in Europe, so I would suggest looking ahead at cultural events in the cities you're going to and seeing if you can visit some of them. Culture is embedded so deeply into the wealth of history that Europe has to offer, that you'd be silly to miss it.
4. Visit During the Shoulder Season
Sometimes the crowds in Europe can be so busy that it's hard to find any time to yourself. As such, I suggest visiting during the shoulder seasons – they will vary for each place, but as a safe bet September and October will generally offer decent weather with lower crowds and likewise April and May are good times too. Avoiding the American summer is a safe bet. Not only will there be less people you'll find that there will be better prices on offer in many accomodations across Europe, saving you money too.
Europe is a wonderful holiday destination and with these simple tips I'm sure you'll enjoy it even more.